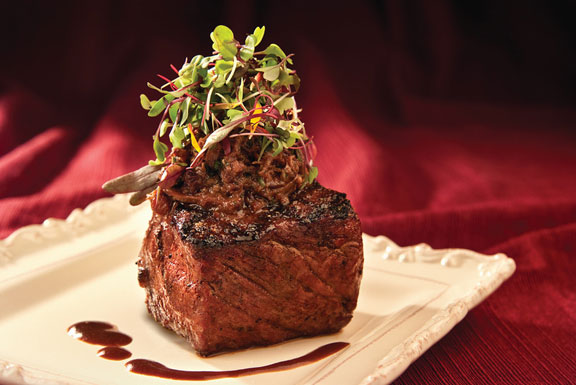 We have a vision dancing in our heads. It has nothing at all to do with sugarplums and everything to do with culinary excellence. We're dreaming of perfection, folks … decadent steaks, award-winning recipes and a masterpiece theater of sorts for beef connoisseurs.
Certified Angus Beef LLC recently purchased a 7,000-sq. foot building next to our corporate offices in Wooster, Ohio. Both its large space and industrial-sized kitchen fit into our plans … basically, we love beef and we want the rest of the world to love it, too!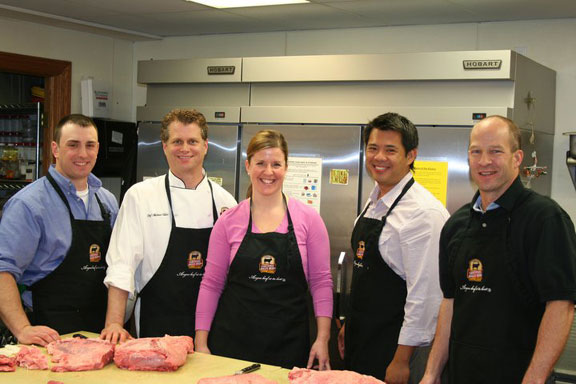 It all started months ago when we began inviting chefs to join us in the kitchen. Then we ran out of room. For instance, we spent some time around the chopping block with Chef Keoni Chang, corporate chef for Foodland stores in Hawaii.
Chef Keoni was joined in our company kitchen by Chef Michael Ollier; Dr. Phil Bass, meat scientist; and several other staffers. There were too many cooks in the kitchen that day and things were a bit cramped. Rubbing elbows is never a good idea when everyone in the room is brandishing a butcher knife!
We need our space, literally. And they do say necessity is the mother of invention. We're calling our creation: The Certified Angus Beef  ® Education & Culinary Center.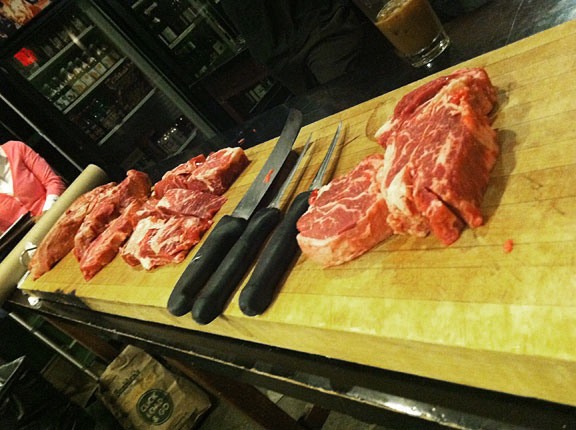 Remember the story we posted a few days ago about Dr. Phil?
Thanks to the new culinary center, he will no longer showcase his knife skills in the basement. Soon, he'll have a large kitchen and meat processing area at his disposal — with plenty of room to work side-by-side with restaurant and grocery store partners.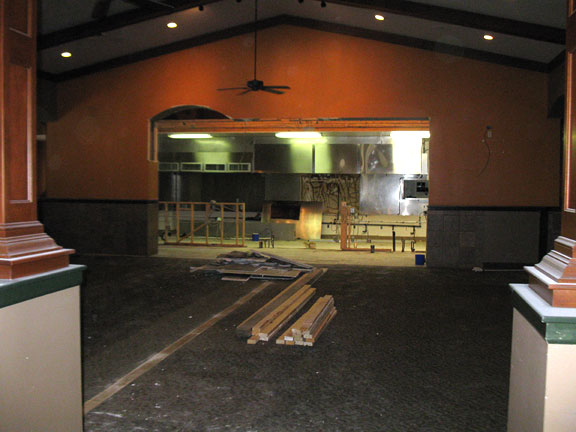 In the meat processing area, participants will be able to sharpen their  knife skills and experience the thrill of the hunt as they locate, cut, cook and taste specialty beef cuts. The center is also designed to host special programs and educational events that teach things like:
Retail case merchandising
Creative menu planning
Signature grind development
It's a meat lab, culinary school and meeting space rolled into one, offering meat education from butcher shop to taste bud. It will benefit beef-oriented businesses and ultimately help them make customers very, very happy.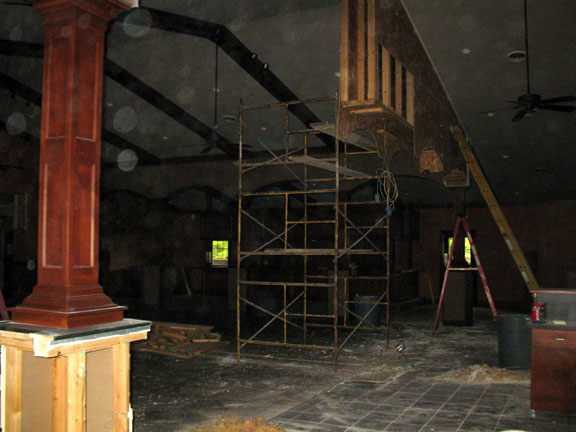 But first we wait … while the construction dust settles.
Certified Angus Beef LLC is planning on a grand opening in early 2012. We'll post regular updates here so visit often. And be sure to check out our Facebook and Twitter pages for more construction updates and pictures. And there may even be opportunities for you to offer opinions on key remodeling decisions.
For now, though, we're still in demolition mode …
Now where did I put my hard hat?