It's not often you see charcoal bamboo Certified Angus Beef ® filet on a menu, but this was a rare occasion. Six chefs convened at YARA restaurant in Grand Cayman to provide an unforgettable dining experience for ticketed guests. Our own chefs Tony Biggs and Ashley Breneman were part of the esteemed culinary team. Join us in the YARA kitchen …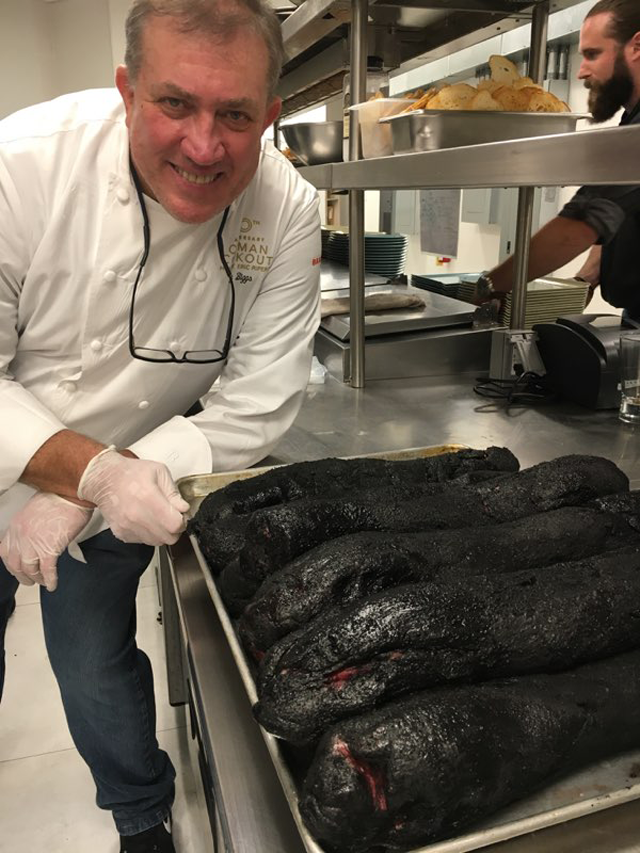 YARA means the "place" in the native Taino language of the Caribbean. Yara was a gathering place, sometimes mystical and sacred, dedicated to feasts and celebrations. This special dinner was indeed a celebratory occasion, thanks to host and YARA Executive Chef Dylan Benoit. Food, travel and creating are three things that drive Benoit, and all were on display during the Chefs' Table Dinner.
Traveling from afar to create and join in this distinctive culinary affair were chefs Sean Brasel, Meat Market restaurants; Brad Kilgore, Food & Wine's 2016 Best New Chef; Kimberly Lallouz, Miss Prêt à Manger, Montreal; Ashley Breneman and Tony Biggs, The Culinary Center.
The Menu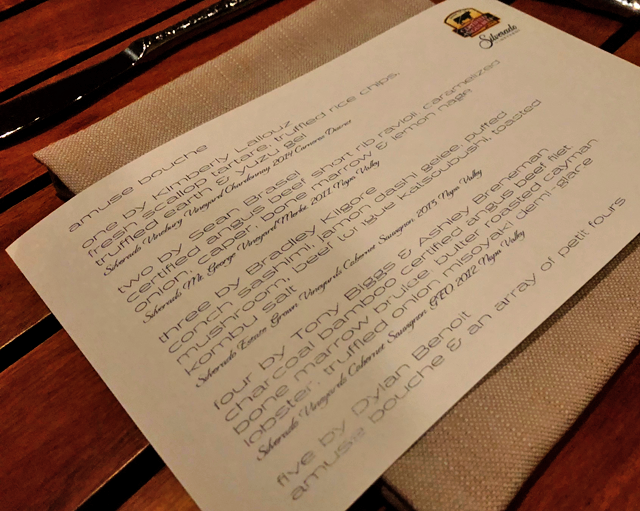 Course One
Fresh scallop tartare, truffled rice chips, truffled earth & yuzu gel
Prepared by Chef Kimberly Lallouz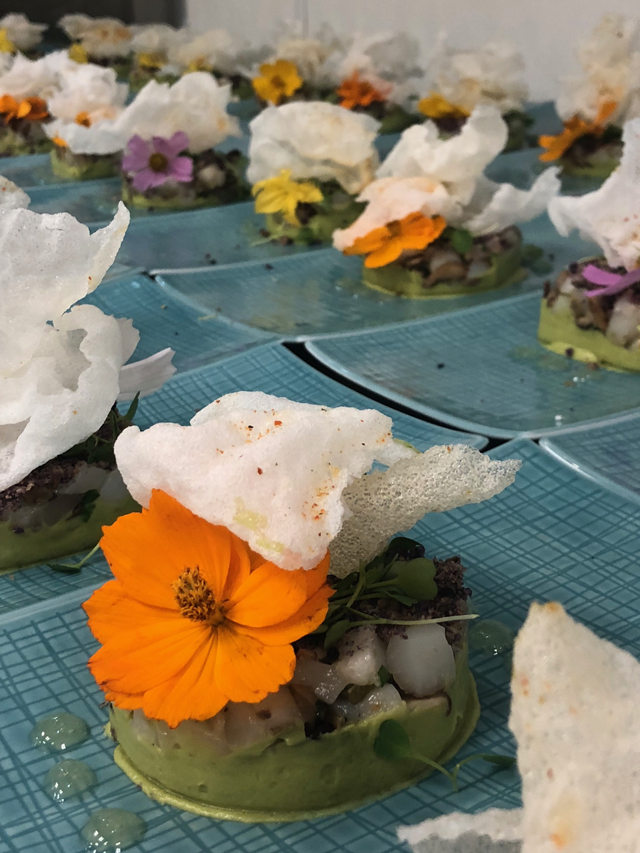 Course Two
Certified Angus Beef ® short rib ravioli, caramelized onion, caper, bone marrow & lemon nage
Prepared by Chef Sean Brasel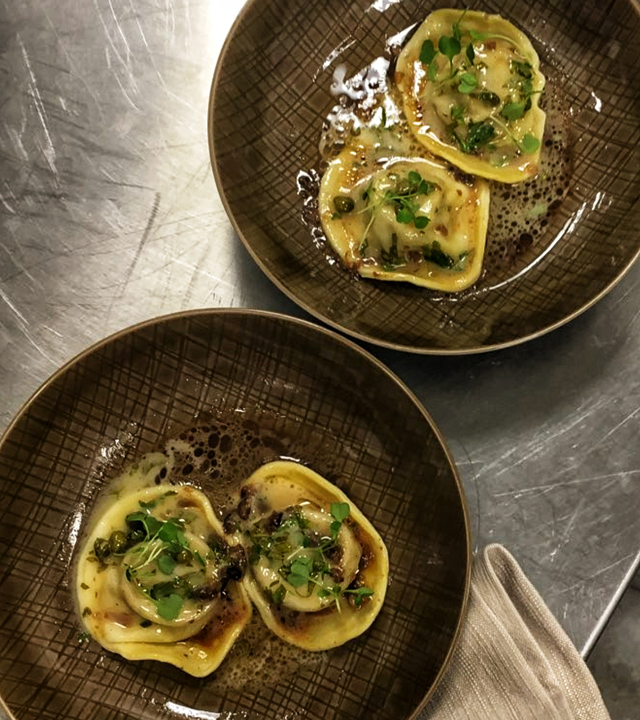 Course Three
Conch sashimi, jamon dashi gelee, pufted mushroom, beef tongue katsoubushi, toasted combu salt
Prepared by Chef Bradley Kilgore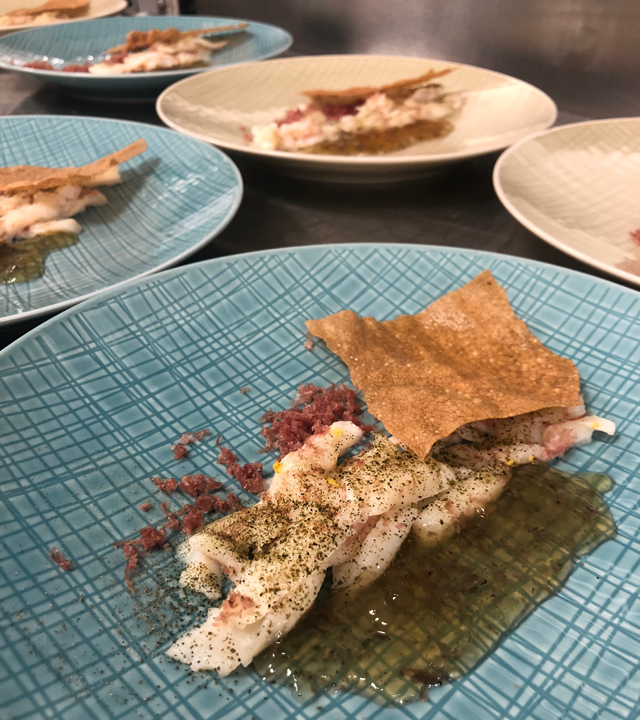 Course Four
Charcoal bamboo Certified Angus Beef ® filet, bone marrow brulee, butter roasted Cayman lobster, truffled onion misoyaki demi-glace
Prepared by Chef Tony Biggs and Chef Ashley Breneman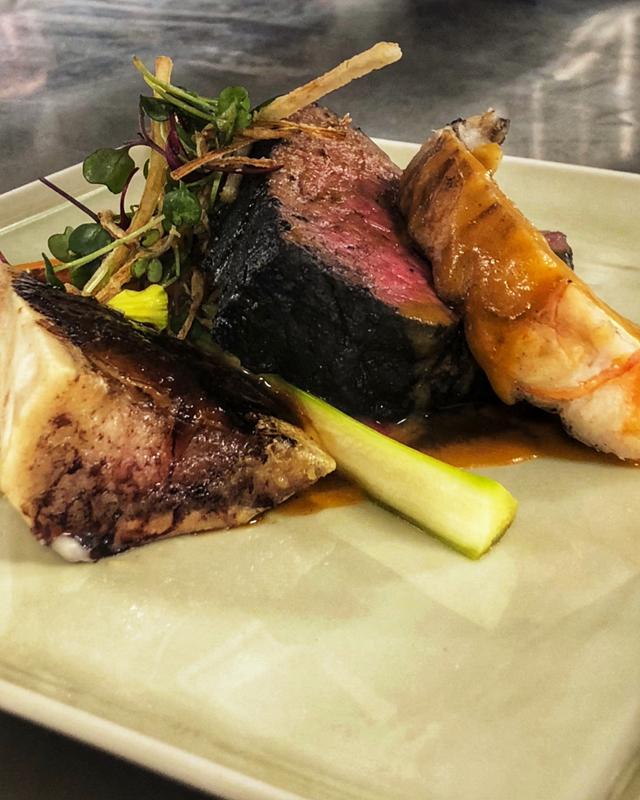 Course Five featured amuse bouche and an array of petit fours prepared by host Chef Dylan Benoit.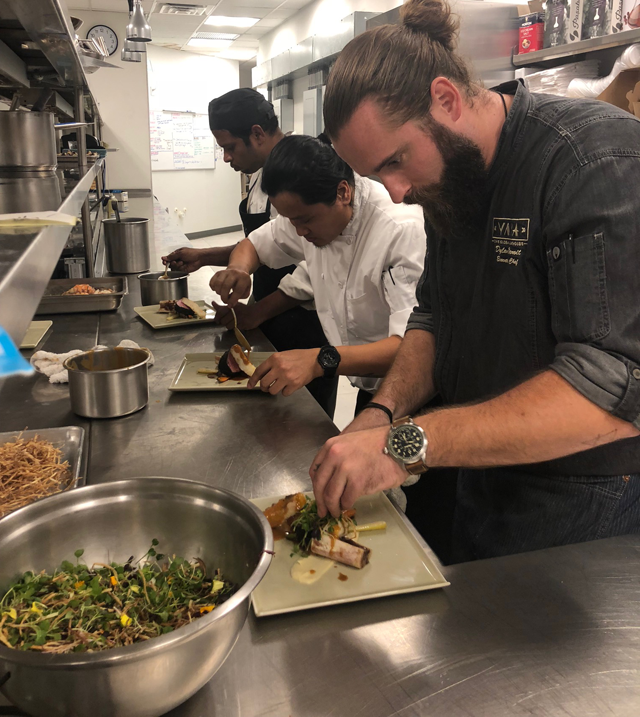 His Chefs' Table Dinner was The Culinary Center team's first stop on a Grand Cayman tour. Chef Ashley and Chef Tony are also participants in the annual Cayman Cookout.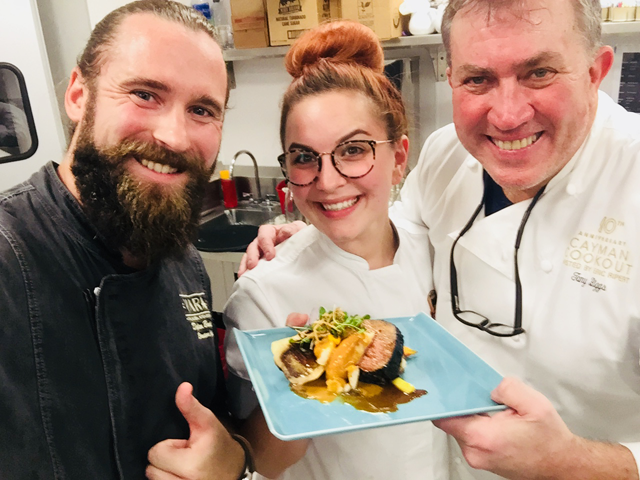 Follow their island adventures on Instagram stories or by visiting the Certified Angus Beef ® Culinary Center Facebook page.