It's been a delectable year and it's time to count down our top 10 greatest hits!
No. 10: Dem bones!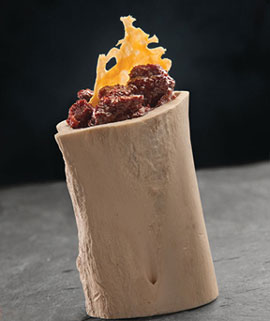 We traveled to Sagaponack, N.Y. with John Doherty, Certified Angus Beef ® brand ambassador. He prepared exquisite dishes for the Chefs & Champagne event honoring Emeril Lagasse and benefiting the James Beard Foundation.
Doherty suggested his amazing Certified Angus Beef ® brand Smoked Brisket Chili be served in a marrow bone. It took hours of dedicated cooking, cleaning, drilling and sterilizing to produce over 400 bones. Read more about our adventures …
No. 9: Holiday Sliders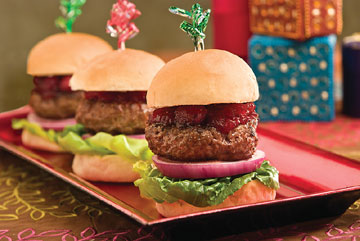 Our favorite New Year's Eve recipe! These tasty mini burgers will add hearty satisfaction to any party — and they're especially grand for the last and first party of the year! Discover Chef Scott's suggestions for the ultimate New Year's Eve party.
No. 8: Dinner at the CIA
We served Certified Angus Beef ® brand product at the Culinary Institute of America's (CIA) annual awards dinner honoring Paul Bocuse. Born into a long line of father-son chef teams, Bocuse is arguably one of the most famous French chefs of the 20th century.

No. 7: Seeing new sites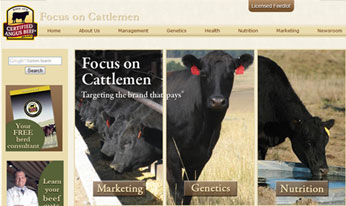 Focus on Cattlemen — our newly-designed website for Angus ranchers. The Supply Development team carefully crafted and updated an online space to cater to the needs and wants of farmers and ranchers. The site serves as a forum for discussion and educational information. It also hosts a blog written by those afield.
No. 6: Official Beef Purveyor of the James Beard House
Chefs from around the world will have an opportunity to liaise with Certified Angus Beef ® brand Corporate Chef Scott Popovic to fulfill the beef requirements of their meals showcased at the James Beard House. Hosting dinners over 200 days a year, the Beard House welcomes chefs by invitation only to present their culinary art to Beard Foundation members, friends and media in much the same way musicians perform at Carnegie Hall.
No. 5: Truckin' in the Great Race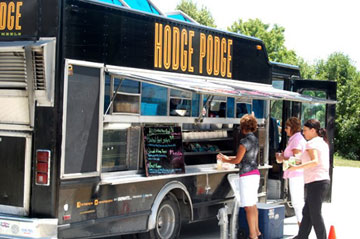 Chef Chris Hodgson, a Cleveland native, took to America's streets last spring as a competitor in Food Network's The Great Food Truck Race. Hodge Podge used the Certified Angus Beef ® brand on the road to success, and in the end took second place honors. Read more about Chris Hodgson and his next moves here …
No. 4: Best Christmas Present Ever
The No. 1 golfer in the world, Paul Donald, received Certified Angus Beef ® brand steaks as a Christmas gift. Talk about a gift of good taste!
No. 3: Partnership Award
Price Chopper, a family-operated retailer founded in New York more than 75 years ago, honored us with its 2011 Partnership Award. We're pleased as punch! It's an honor to work with a retailer with a rich and deeply-rooted history. Read the Price Chopper story, here …
No. 2: Stuff it, Chef Michael!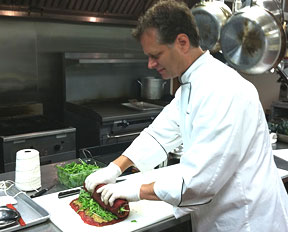 Chef Michael Ollier's stuffed Flank Steak Roulade recipe was one of our favorite dishes of the year — and for good reason. It's delicious! Have you tried it? It would make a smashing centerpiece for your New Year's Day celebration!
And here it is … our No. 1 greatest hit of 2011:
No. 1: A Smashing Success!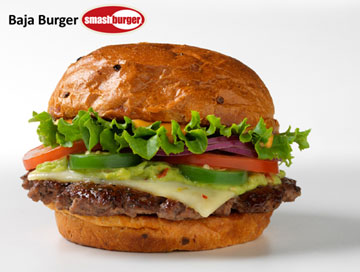 Smashburger was recently named America's Most Promising Company by Forbes magazine. Smashburger's famed burgers are made entirely with Certified Angus Beef ® brand muscle cuts; the sweet potato fries feature hints of rosemary, garlic and other gourmet elements; the milkshakes are made with Häagen-Dazs ice cream. Yum! 
Thanks for helping us celebrate a great year!
We can't wait to share new and exciting endeavors, tasty recipes and insights from our partners and favorite chefs in 2012.