And now we conclude our day with Chef Zac Alft. Come along as we spend a sizzling Saturday night in Kansas City.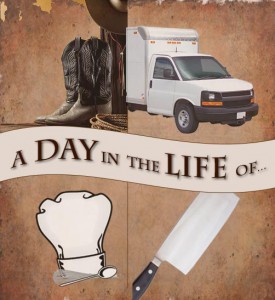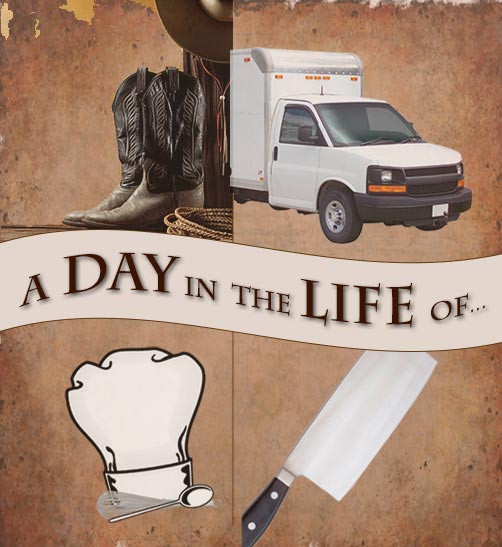 Filet Fires
It was nearing 6 p.m. and there was not a seat to be found at Maker's Mark, which had opened its private dining areas to the public to accommodate upwards of 250 seats. With the Bon Jovi show kicking off at 7:30, this was running exactly how Alft and Kieffaber had planned. Despite a packed dining room, the kitchen — though hectic — is orderly and at ease.
It's 6:15 when Alft arrives back at the Gallery, and plans immediately hit a snag. The 360 pepper-crusted filets were scheduled to be "fired," or cooked, at 5:45 to a rare degree of doneness. From there, they'd be placed in a heating box for the next 60 minutes or so, at which time they'd be a perfect medium-rare. But it's a half-hour later and they're not yet in the oven.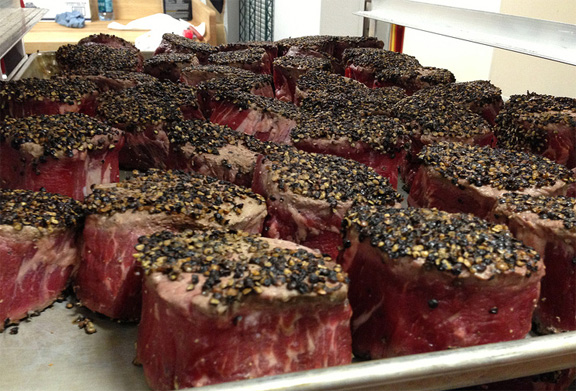 Alft quickly gets them going, adjusting cooking time to bring them up to the higher degree of doneness. From there, he and staff set about prepping and plating 400 salads and another 400 entrees. In less than an hour, the 12-person team plated more than 800 individual dishes, plus 72 dessert trays with an assortment of handmade pastries and fruits.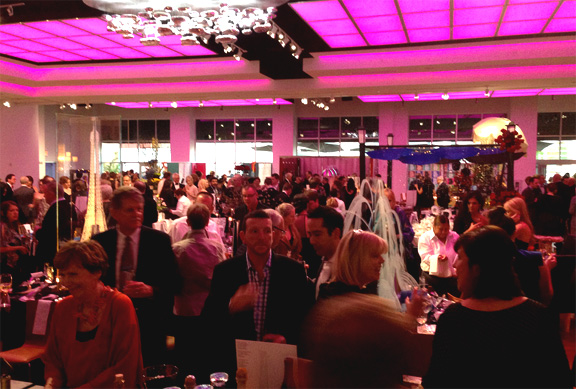 By 9 p.m., the dining room is filled with elegant music, low lighting and a relaxed atmosphere completely removed from the backroom chaos. And nearly three hours after they were cooked, Alft cuts into one of the extra steaks. The result? A perfectly tender, juicy, medium rare.
Grill Marks
While his kitchen staff at the Gallery draws a breath, Alft heads back up the street to Maker's Mark. By now, the restaurant crowd has thinned, many of its patrons getting their fix of Jon Bon Jovi and Richie Sambora. It's time to regroup for Round 2.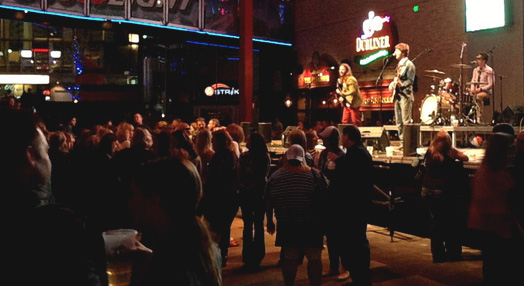 The show lets out and around 10:15 and order start coming in. As fast as before burgers, hummus plates, dessert trays, flat breads and the occasional steak were cooked, plated and presented. It's the final test of the night for Alft and staff.
So what does a typical day in the life of a chef look like?
Most will say there is no such thing, rather that being a chef is about processes, parameters and preparation. It's about surrounding yourself people, who in the face of whatever chaos comes your way, are going to do what's best for the customer. It's about taking all those ingredients and putting them into a package that, no matter the curve balls, is presented to diners in a manner that assures them an entire kitchen staff worked together for the sole purpose of creating the specific meal on their plate.
Tomorrow, Zac Alft will get out of bed and hit the ground running once again. And although there will be different names, faces and chaos to account for, the end goal will stay the same:
Make good food. Please your customers. Time and time again.
We hope you've enjoyed this "Day in the Life" series. To catch up on all the past posts, follow these links: