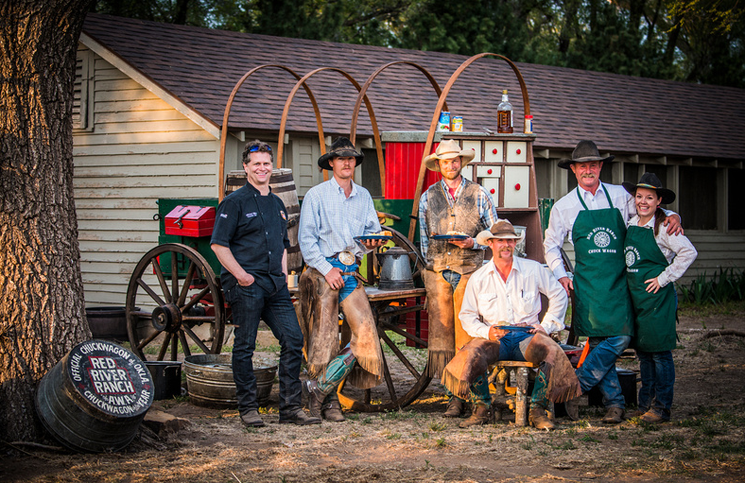 We're excited to feature a new cookbook from our friend Kent Rollins, the Chuckwagon Cook of Oklahoma. One peek inside this book and your taste buds will be on alert!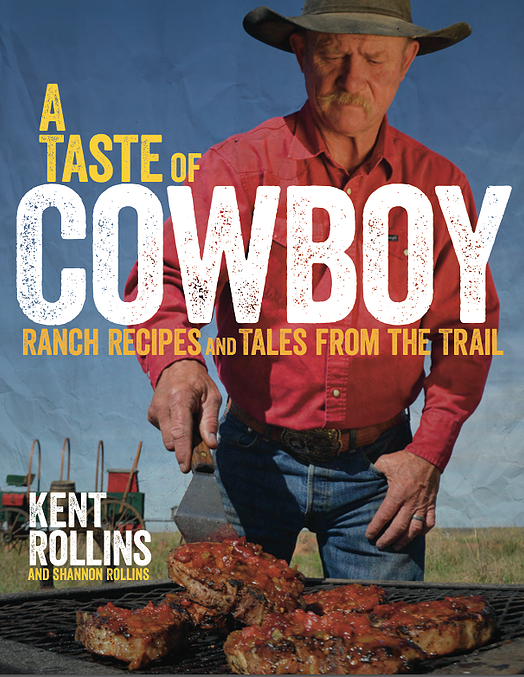 A Taste of Cowboy features 256 pages brimming with more than 90 recipes, full-color food and scenery photography, cowboy wit and wisdom, wagon remedies and more. The recipes involve simple pantry ingredients. You will find cowboy favorites, family recipes, and wholesome comfort food.
"I've cooked for and cowboyed on different ranches across the New Mexico, Kansas, Texas and Oklahoma areas, and with that comes a lot of tales of where I've been and what I've seen. I have had to chop ice to make coffee water, been in dirt storms so bad I had to light a lantern in the middle of the day. The stories are important because they represent the authentic cowboy way of life and describe cowboys and characters whose personalities and adventures color the West."
If the food and stories don't transport you to cow camp, surely the cookbook's photos will. We'd like you to have a copy!
***CONTEST HAS ENDED***
Leave a comment telling us what cowboy food means to you.
A winner will be chosen at random on Friday, April 10, 2015.
Winner will receive a signed copy of Kent's cowboy cookbook.
One entry/comment per person. Must be a U.S. resident and age 18 to enter.
Don't trust your luck? Grab a copy of A Taste of Cowboy at Amazon or Barnes & Noble.