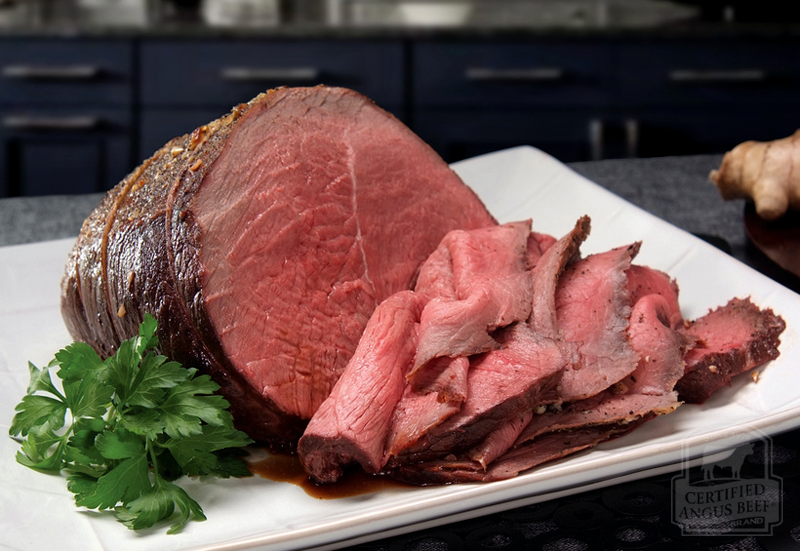 Sometimes our taste buds yearn for a spicy tingle or umami-inspired flair. Spice rubs enhance certain beef cuts, true. But marinades? They can take a favorite steak or roast to new levels — like the sweet heat from this Bourbon Marinade. It combines bourbon and brown sugar with Worcestershire and soy sauce to create complex flavors. Best of all … it's a simple recipe with ingredients you probably have on hand!

Bourbon Marinade for Beef
Author:
Certified Angus Beef ® brand
Ingredients
¼ cup Bourbon whiskey
¼ cup brown sugar
⅓ cup soy sauce
1 tablespoon minced fresh ginger (optional)
1 tablespoon Lea & Perrins® Worcestershire Sauce
2 tablespoons Dijon mustard
2 tablespoons minced garlic
3 tablespoons olive oil
2 tablespoons red wine vinegar
2 teaspoons freshly ground black pepper
Instructions
Combine all ingredients and place in a zipper-locking plastic bag with selected Certified Angus Beef® brand cut. Close bag, removing air. Marinate in refrigerator 6 to 8 hours or overnight. Remove selected cut from marinade and prepare as usual. Discard marinade.
For more recipes and cooking tips, visit CertifiedAngusBeef.com