Hearty stews are one of my favorite weeknight meals. Not only do they feed a crowd that usually seeks seconds, but most of the time there are leftovers for lunch the following day. This Southwestern Beef and Bean Stew is a quick and delicious dinner idea. I'm betting it will soon be one of your family favorites, too!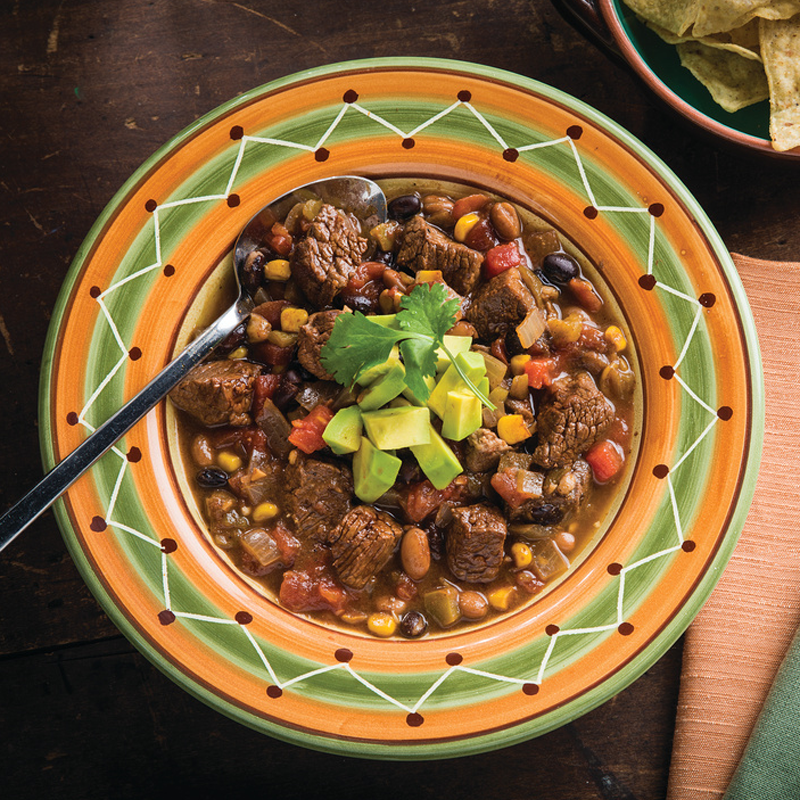 The first step is to sear the beef chunks until browned. Do it in batches so they brown, not boil. Next, saute the onion, garlic, pepper and cumin, adding tomatoes and green chilies. Finally, you will add beans, corn and the beef chunks. Then it's a slow simmer for about 30 minutes while all of those delightful Southwestern flavors meld.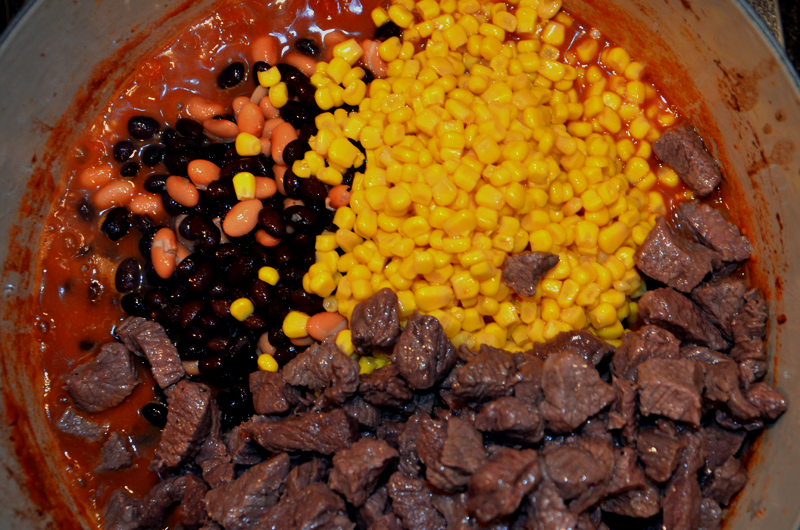 Serve the stew with fresh avocado and parsley, if you like. You could also top with a sprinkle of cheddar cheese or dollop of sour cream.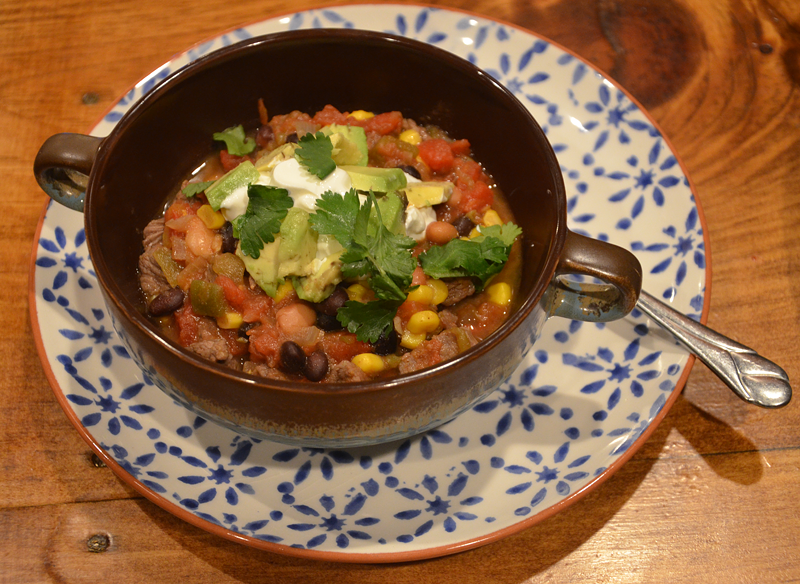 Ingredients
3 pounds [i][url href="http://www.certifiedangusbeef.com" target="_blank"]Certified Angus Beef[/url][/i] ® chuck arm roast, cut into 1/2-inch cubes
1 1/2 teaspoons coarse kosher salt
1 teaspoon fresh ground pepper
2 tablespoons vegetable or canola oil
1 large onion, peeled and chopped (about 2 cups)
3 cloves garlic, finely diced (about 1 tablespoon)
1 tablespoon ground cumin
2 teaspoons ancho chili pepper powder
1 (28-ounce) can diced tomatoes
2 (4-ounce) cans diced green chilies
1 (15 1/2-ounce) can black beans, rinsed
1 (15 1/2-ounce) can pinto beans, rinsed
1 cup frozen sweet corn kernels, rinsed under warm water to thaw
Optional garnishes: sour cream, avocado, cilantro
Instructions
Season beef with salt and pepper. Heat oil in a heavy bottom pot over medium high heat.
Sear beef cubes in two or three batches to brown at least two sides; remove beef from pan.
Add onion, garlic, cumin and ancho pepper; stir to clean browned beef bits from bottom of pan, about 5 minutes.
Add tomatoes and green chilies. Bring to a boil, reduce heat, cover and simmer 10 minutes.
Add beans, corn and beef to the pot. Simmer on very low an additional 30 minutes.
Ladle into bowls, garnish and serve.
Visit CertifiedAngusBeef.com for more recipes, cooking tips and more.