At her core, Chef Ashley Pado is still a kid from Shreve. Granted, there aren't many 24 year-olds from a town of 1,200 nestled into the foothills of Ohio's Amish Country that can disassemble a side of beef like a mechanic tinkering on an engine.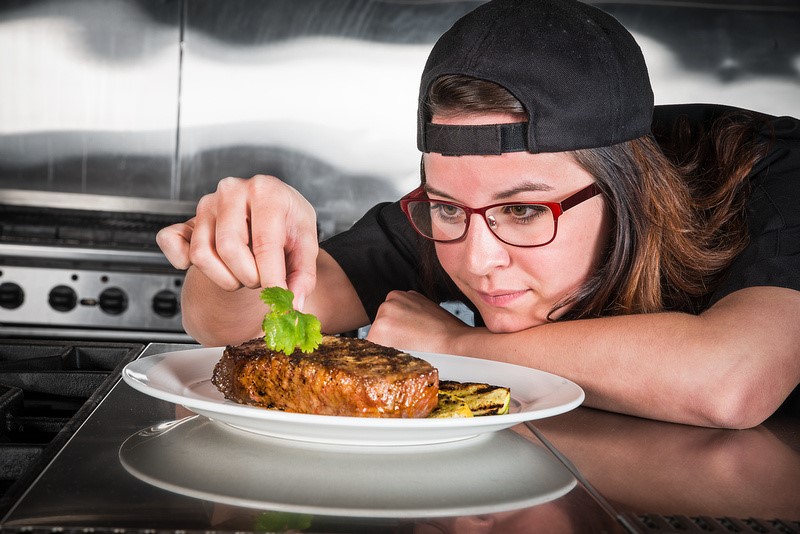 They're aren't many 24 year-olds who make sausages that wow even the most accomplished chefs … or who've worked alongside the likes of chefs Mario Batali and Nancy Silverton, or who once taught actor David Spade how to debone a chicken. She's seemingly done it all, despite being alive for a little less than a quarter century.
Pado is the executive chef of the Certified Angus Beef ® Education & Culinary Center in Wooster, Ohio. Farm country and the one-stoplight town where she was raised will always be home.
And July 5 at 10 p.m. EST, it can reasonably be assumed that nearly everyone in the village will be watching their favorite young chef throwing down competition-style on Food Network's Chopped Grill Masters Napa season premiere episode.
Chef Ashley is no stranger to food television. It was her chance to appear on Fox's Master Chef that initially took her from Le Cordon Bleu culinary school in Orlando to Los Angeles to try out for Gordon Ramsay. She eventually landed a role in Batali's uber hip Osteria Mozza kitchen.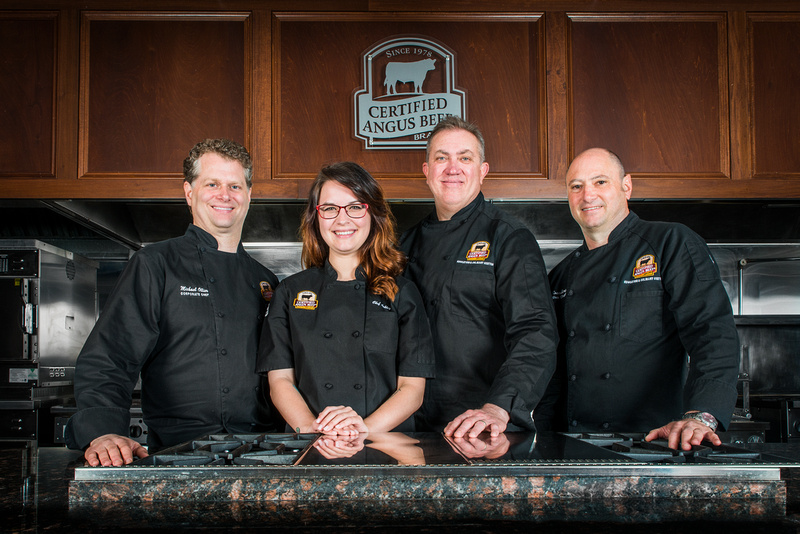 Two years ago, while cutting her teeth as a chef with the Certified Angus Beef ® brand, she was approached to appear on Food Network's Alton Brown-hosted Cutthroat Kitchen, where despite elimination mid-competition, bowed out with what judge and noted food critic Simon Majumdar called a "perfectly cooked steak."
This time around the stakes — and steaks — are higher. Not only is Chopped one of Food Network's most-watched shows, but one of Pado's competitors in the upcoming episode is her friend and James Beard Award winner Jonathon Sawyer, from Cleveland's Greenhouse Tavern, Trentina and Noodlecat.
Does Chef Ashley get chopped?
You'll have to tune in July 5 at 10 p.m. eastern to find out. But while you wait, try Chef Ashley's recipe for Grilled Steaks with Korean Gochujang Butter. We're confident it's a winning dish!
Grilled Steaks with Korean Gochujang Butter
Ingredients
4 (10 – 12-ounce) [i]Certified Angus Beef[/i] ® New York strip steaks, or 8 oz. tenderloin filets
1 stick (4 oz.) unsalted butter, at room temperature
2 tablespoons gochujang paste
2 cloves garlic, minced
2 teaspoons sesame oil
1 teaspoon fresh lemon juice
1 teaspoon honey
3/4 teaspoon salt, divided
1/2 teaspoon plus pinch pepper
Parchment paper
Instructions
Combine butter, gochujang, garlic, sesame oil, lemon juice, honey, 1/4 teaspoon salt and pinch pepper in a food processor; pulse until just combined and smooth. Line butter lengthwise in center of parchment paper; roll, encasing butter to make a circular log. Wrap in plastic wrap and refrigerate.
Season steaks and grill to desired doneness (125° – 130°F for medium rare). Top with a slice or two of gochujang butter, while steaks rest 5 minutes before serving.
For more delectable recipes, visit CertifiedAngusBeef.com.