Since opening their first concept nearly two decades ago, restaurateurs Mark and Larkin Hammond and business partner Bob Munnich have built a reputation by meeting their customers where they are … and then blowing them away.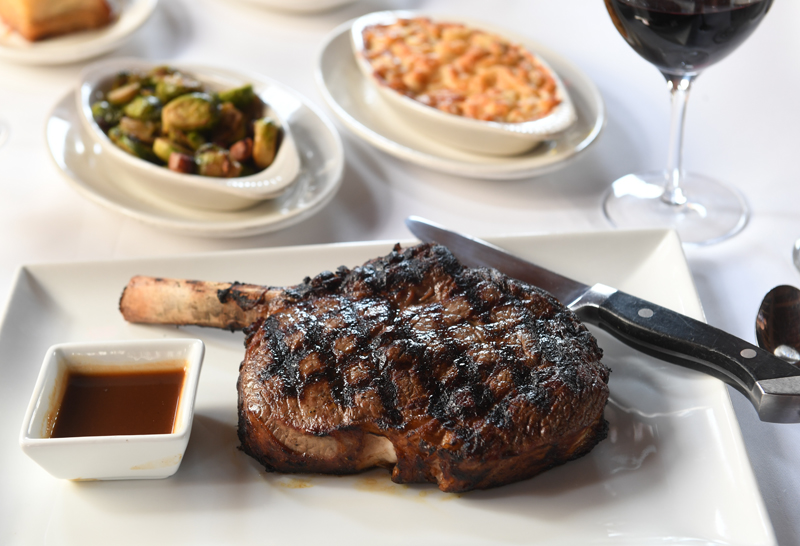 Approachability, it should be stated, is the hallmark across the trio's ever-growing portfolio of restaurants, which started with their two-level, fine-dining-upstairs and casual-dining-downstairs lakefront property: Larkin's on the Lake in Lake Lure, N.C.
Today, their concepts have grown to include upscale sports bar Carolina Grill in Columbus, N.C.; two burger concepts in Greenville and Columbia, S.C., dubbed Grill Marks, a full-scale catering operation; and their flagship, the downtown Greenville destination: Larkin's on the River.
"Whether you come to our restaurants for a steak, or a burger and milkshake, or you drive up in your boat, our goal is to make all guests feel wanted, welcomed and accommodated. We want you to get good food on top of it," says Munnich, a classicly trained chef turned chief operations officer.
"That's why we hire the people we do – people with a focus on sincerity who are interested in making an honest effort to make people happy."
If you're looking for the quintessential Larkin's experience, Larkin's on the River is where you should begin.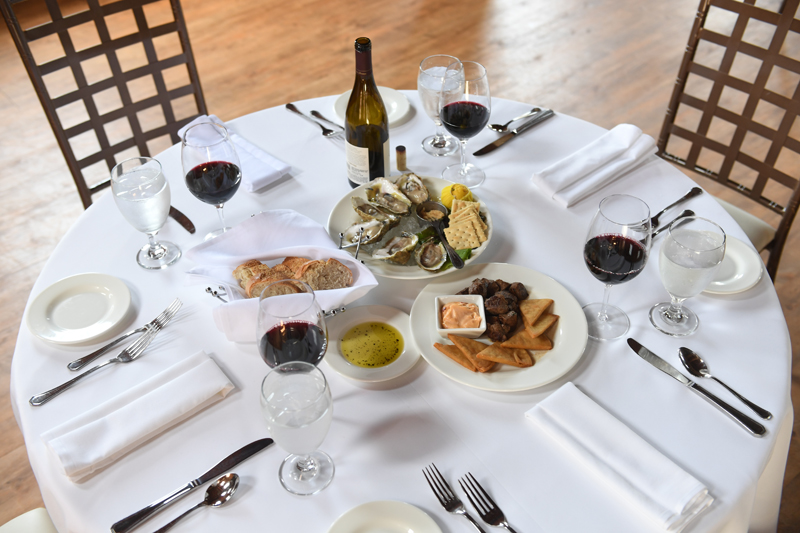 While they politely and intentionally sidestep being labeled a steakhouse or white tablecloth fine dining establishment, guests who venture through their front door are greeted with a menu dressed to the hilt with big hunks of meat, fresh seafood and chef-driven sides and desserts.
They boast a full complement of wet- and dry-aged Certified Angus Beef ® steaks, sourced from New York's legendary dry-aging specialists, DeBragga & Spitler.
"We try not to be a steakhouse," Munnich says. "But at the same time, our No. 1 selling item is the tenderloin. We just try and have the best possible food we can. We've been pretty staunch supporters of the Certified Angus Beef ® brand. We use it in all our concepts, even our burger chain. Not only do we use it there, but we also have a dry-aged patty we source from Wolverine that's pretty incredible."
Grill Marks is the latest addition to the Larkin's family, starting first with a location just around the corner from Larkin's on the River, before a second location was added in 2015 in Columbia.
Munnich said much time was spent trying to nail down the specific feel of the concept, as it seeks to differentiate from other fast-casual burger joints.
"We probably spent a good year looking at ideas on burger places," Munnich said. "What we settled on, nobody was doing. We wanted some place comfortable enough for families, but ecclectic enough for young professionals. It's got a sophisticated wine and cocktail list, but isn't intimidating to a normal guy. We didn't want to be a Five Guys, but we also didn't want to be Flip Burger. The goal was to become a burger place that serves drinks, not a bar that serves food, which certainly helps to keep a positive spin on our clientelle and our impression in the community."
Today, both Grill Marks locations are rocking – so much so, that the business partners are looking to grow the idea even more.
"That's a brand we're looking to grow," Munnich said. "We're always looking for new sites, but Grill Marks as a concept – we've got that down to a science now. Once we find a location, we can realistically have one open in 3-4 months."