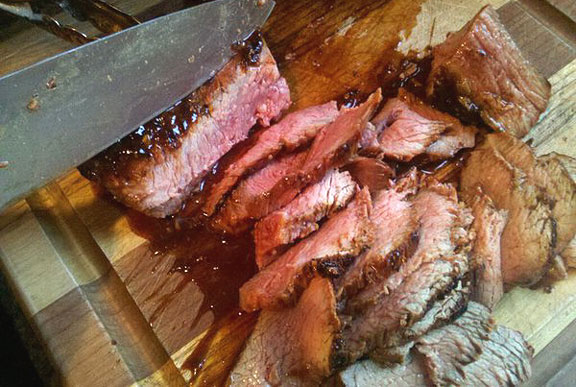 My five year-old exclaimed at dinner:
"Mmmm! That's good stuff, baby!"
The 10 year-old oldest child replied: "The rice?"
"Nooo — the beef. Duh!" said the five year-old with all the indignance he could muster with a mouthful of tri-tip and meat juices running down his chin.
Like it or not, I'm a proud parent of three beef snobs. They know a great steak when they see it and they judge every hot dog by its Certified Angus Beef ® brand counterpart. A burger doesn't appeal to them unless it's still slightly pink. They want it seasoned with cracked black pepper and  sea salt; ketchup and cheese optional. And they can polish off a whole tri-tip roast in one meal.
They eat vegetables, too. They want green beans sautéed with shallots. They argue over who peels the garlic. They beg to hunt morel mushrooms in spring and love the hide-n-seek game of finding the first summer squash in the garden.
This summer my 10 year-old has perfected a favorite dish of her own — fresh tomatoes, basil, balsamic vinegar and feta. She thinks it's a perfect side dish for steak.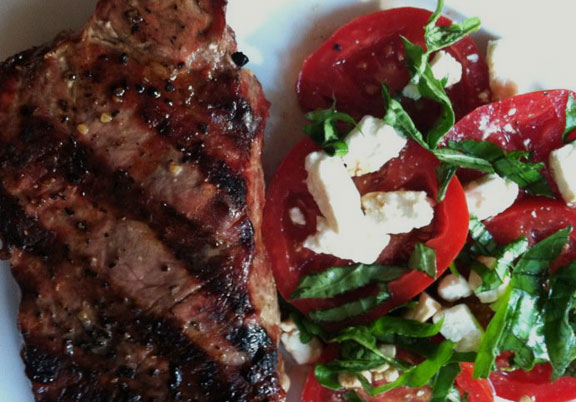 How did it happen? Perhaps their food fervor was cultivated — unknowingly — by adults who vocalize the importance of premium ingredients for fantastic food. Or maybe we got lucky when they handed out newborns in the cabbage patch. Either way, we have flavor-lovin' kids who yearn to cook before they eat.
And that's a mighty fine thing!
But it doesn't have to be a rare pairing. Take advantage of the naturally curious and want-to-do-it-myselfers in your midst. You really can teach youngsters that green beans are divine with a few secret ingredients. And super-sized fast-food burgers are about as appealing as … well … hmmm.
P.S. If you find a way to make them love broccoli, let me know!