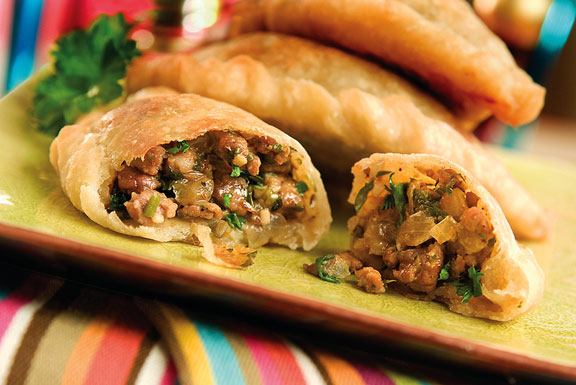 Breakfast is my favorite meal and I enjoy it when served anytime of the day.  That's why I'm sharing two delicious breakfast dishes I recently enjoyed. They were – what you might say – at opposite ends of the culinary scale.
As a judge at the 2011 National Junior Angus Show Cook-Off in the "other" category (this means ground beef and hot dogs) I tasted five distinctly different  burgers,  a unique hot dog presentation, and then the team from Illinois wowed me with their Certified Angus Beef ® brand Breakfast Sausage Pastries.
Yep, these kids crafted homemade beef sausage and then turned it into an easy to prepare and portable treat. Their recipe is below.
Worlds apart. At the other end of the gastronomic spectrum is Chef John Doherty's version of steak and eggs served at a recent event in New York.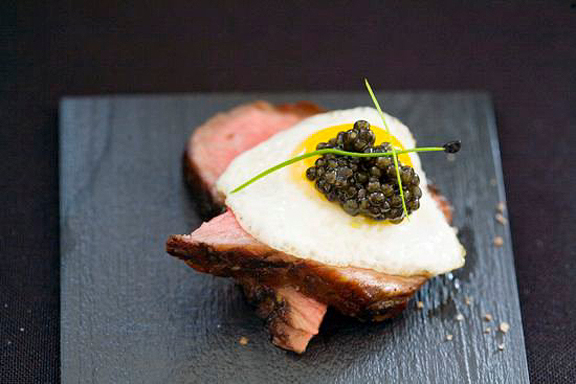 You're looking at 28-day, dry-aged, Certified Angus Beef ® brand Prime strip steak, grilled to perfection, topped with a quail egg and a dollop of Beluga cavier. Not a typical morning eye-opener.
Beef … it's what's for breakfast … and lunch … and dinner … !