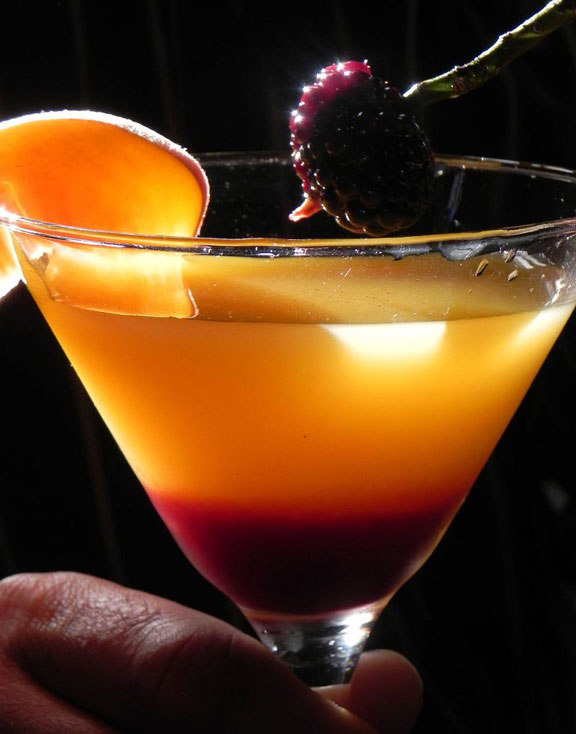 Manicures. I had my first when I was 30 years old. It was followed by exasperating moments to determine how best to remove contact lenses with newly manicured talons. After mastering that feat, I was hooked! I was a professional woman working in New York City and I began to routinely treat myself to this self-indulgent pleasure.
In those days (I'm sounding like my mother), manicurists were only found at full-service salons — a contrast from the nail salons of today found on every corner and in every strip mall. Today it's fairly easy to have your hands pampered and polished. And they go so nicely with my next M-word …
Martinis. I was introduced to the classic martini — the kind of James Bond legend — about the same time I was indulging in manicures. It was before martinis came in a variety of flavors and colors, before bars were dedicated to celebrating these concoctions. How nice that this iconic cocktail got the recognition it deserves — if for no other reason than the shape of the glass is so cool!
And that brings me to my final M-word …
Meat. It's what's for dinner, you know. But not just any beef — Certified Angus Beef ® brand steak. Like martinis and manicures, the leading brand of beef has also come of age in the last 30 years.
It's truly the best in my book. And while it's lovely to sip martinis with manicured fingers, it's another experience altogether to wrap those carefully sculpted nails around a martini glass filled with steak …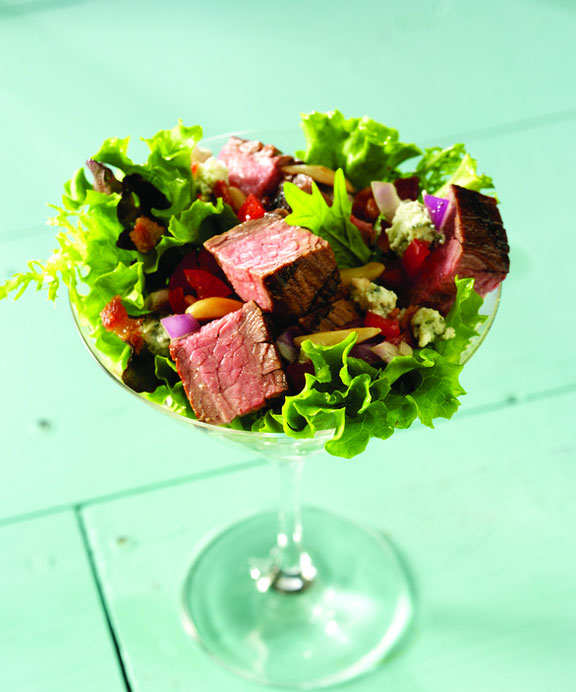 Yeah. I know.
One tasty, tantalizing morsel and you're hooked. We call it Steak Salad Martini.
And it's something you must try … after your nails dry, of course!