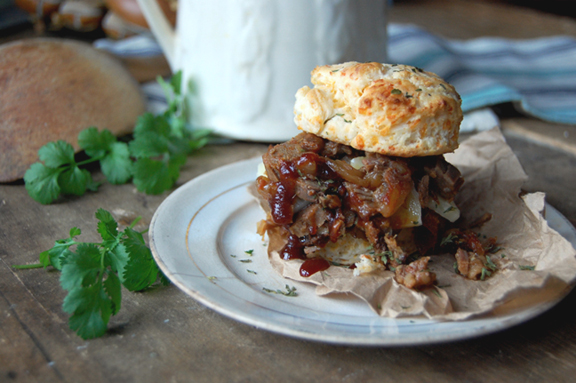 I challenge thee to refuel … with leftovers.
They have a bad reputation, it's true. Leftovers are crammed into plastic containers and pushed to the back of the fridge. They're abandoned, folks — sentenced to a slow, fuzzy death in no man's land.
Therefore I say, who among you is brave enough to make something of the day's remains? Accept the challenge, friend. Prepare thyself for fabulous flavor!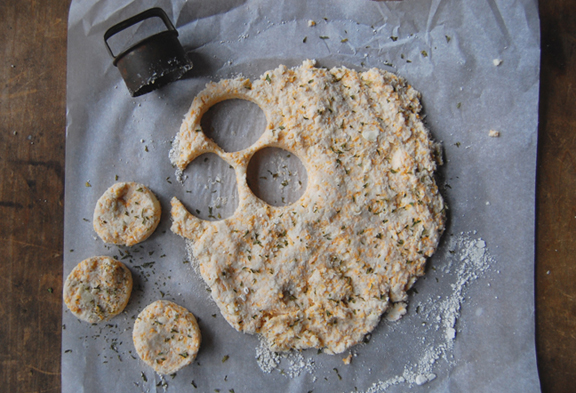 Luscious leftovers require two ingredients: good food and creativity.
You can't make a successful second meal unless the first was made with fresh, premium ingredients. You'll also need a healthy dose of wild abandon. Step outside the box … find your muse … indulge in whimsy.
Or, like me, you might simply be in a panic to feed five hungry people and a trek to the nether regions of the refrigerator is your only option. I had leftover brisket. I had a cheddar biscuit recipe from a friend.
1 + 1 = pursue greatness
Maybe it's not an innate culinary genius that prompted me to bake biscuits, pile them high with brisket, sweet and tangy barbecue sauce, freshly caramelized onions with a slice of white cheddar cheese. But those sandwiches were good — really good. And they were gobbled up, down and every which way but loose.
When I revealed the deep, dark secret that they were eating leftovers — gasp! — they didn't scoff or sneer or cry for atonement. They looked at the sandwich in hand, took an even bigger bite, and begged for more. Victory!
My point is: food is only as good as its ingredients. Use the best … expect the best. And accept nothing less in your own kitchen or the fine dining establishments you frequent. Join the quest for perfection … wholesome, fresh, flavorful food.
Rule the day … and the one after that.
---
Lovely leftover ideas: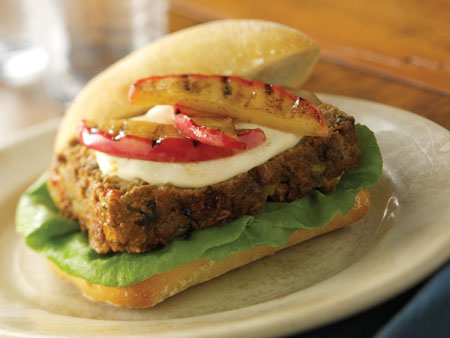 Smoky Meatloaf Sandwich
Leftover from this recipe