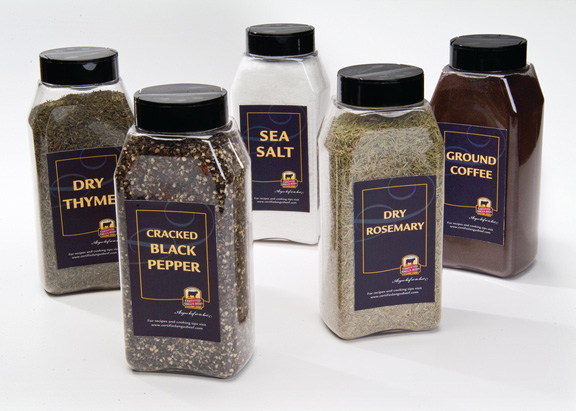 Struggling to find the perfect gift idea for the person who has everything?
By George, we've got it! The ideal gift … and it won't rub anyone the wrong way.
Make spice rubs for steaks and roasts. Gather some pretty plastic or glass bottles — heck, even a zipper-locking bag will do the trick. Then stir together your favorite spices to accent your friend or family member's favorite beef dishes.
You can follow a recipe — I've linked to some of our favorites below, or concoct your own special blend. Mix spices, then bottle or bag. Apply a handmade or printable label and there you have it! An easy, creative and gourmet present.
Truly a gift of great taste!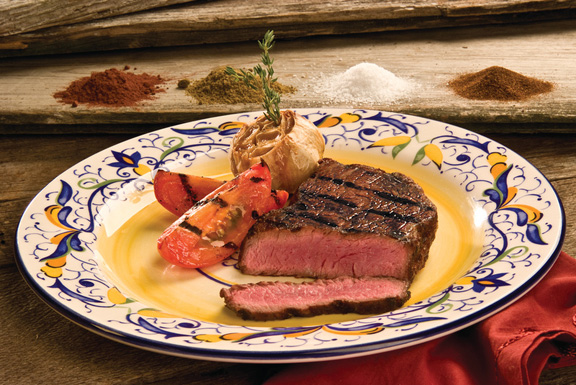 I love the Ranchero Rub. It's a blend of cocoa powder, ancho chile powder, cumin and sea salt. The recipe makes about a 1/4 cup, ideal for 2 lbs. of beef (think four 8-oz. strip steaks).
This is a great gift idea for grilling gurus, moms, dads, neighbors, even cousin Eddie. And if you really want to knock their socks off, pair your homemade blends with a package of Certified Angus Beef ® brand steaks. Find a retailer near you or order online and have it shipped for the holidays.
The ultimate gift? Assemble spices and steaks in a basket, gift bag or who knows … under the lid of a new grill, maybe. I do suggest you freeze the steaks prior to gifting. (And be sure the recipient returns them to the refrigerator immediately upon opening!)
Aaaahhh. I feel like one of the elves …
Adding spice to the holidays one steak at a time!
Try these tasty spice rub recipes!
Note: We mixed our own spice blends, printed labels and affixed to bottles. These are not ready-made spices and the Certified Angus Beef ® brand does not offer them for sale — but we hope you'll enjoy making them at home!