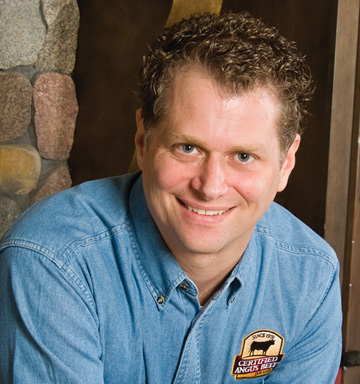 Michael Ollier's philosophy on cooking can be boiled down to two simple terms:
quality and seasonal.
Classically French trained at one of Cleveland's iconic fine dining establishments, Parker's New American Bistro, Ollier learned early on in his culinary career the benefits of using not only the highest quality ingredients from those who produce the best, but also using them at their freshest, most flavorful time of year.
"Parker Bosley was a pioneer in our region buying from local farmers and cooking within season," Ollier says. "It just seems natural. I think it's weird to bite into a strawberry in the winter or to eat asparagus in the fall. That just doesn't seem right."
Ollier is a stickler for knowing exactly what's in the food he's eating and serving to his family. He's proud of the fact that by age 6, his oldest son still didn't know what the "golden arches" looming over highway exits represented.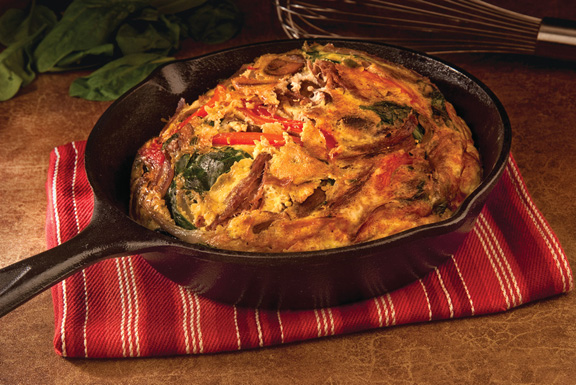 "We try and cook as much as we can as a family," says Ollier, who lives in Wooster, Ohio, with his wife and sons, ages 9 and 4. "If we eat out, it will be something like pizza night at a local eatery like Broken Rocks. We do a lot of quick meals that are high in quality. We'll make a full pound of pasta or rice that can be easily reheated."
Cooking at home is a way of life the chef would like more people return to.
As corporate chef for the Certified Angus Beef ® brand, Ollier works hard to develop consumer-friendly recipes designed to give home cooks achievable recipes they can pull off in their kitchens.
"People today want to cook more, but so many of them didn't have that skill set growing up," Ollier says. "A lot of baby boomers' kids didn't learn how to cook like their parents. Cooking shouldn't be so intimidating. Being able to make that connection really gets me jazzed."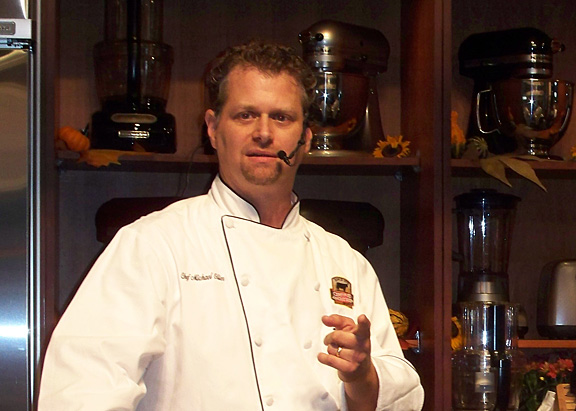 Ollier shares that enthusiasm with consumers across the country and around the world in his role as chef for Certified Angus Beef LLC. You can read more about his creative side, here.