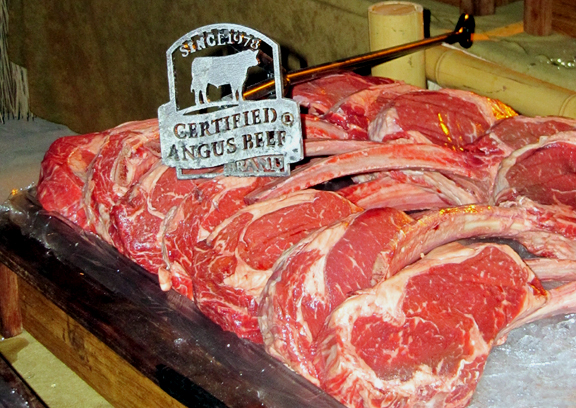 You're looking at a tray of Certified Angus Beef ® brand Natural tomahawk chops ready and waiting for the grill at the Barefoot BBQ. Somewhere on a Cayman island beach men, women and celebrity chefs are digging their toes in the sand and savoring the Caribbean's most fantastic flavors.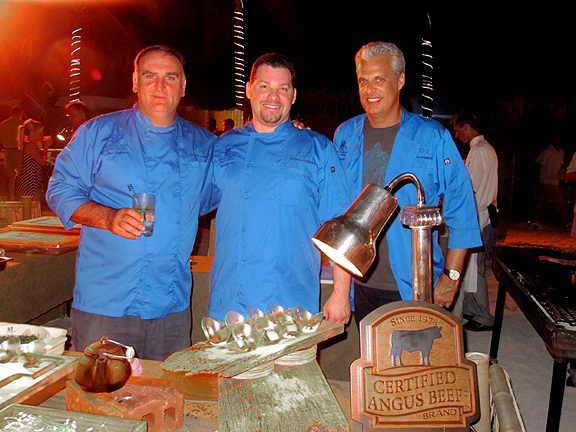 Chef Scott Popovic is attending the annual Cayman Cookout, hosted by Chef Eric Ripert (right) of Blue at The Ritz-Carlton, Grand Cayman. Ripert's restaurant is the only one in the Caribbean region to have been awarded AAA five diamonds.
At this event, the chefs hit the sand.
One such culinary genius is Chef José Andrés (left), often referred to as Spain's unofficial ambassador to the United States. He hosts and is executive producer of Made in Spain, a PBS TV series focusing on Spain's wine, food and travel. The Bazaar by José Andrés received a four-star rating by the Los Angeles Times, making it the only four-star restaurant in L.A.
Visit the Cayman Cookout site for all the details, and stay tuned for photos of our sandy and tastefully satisfying experience!