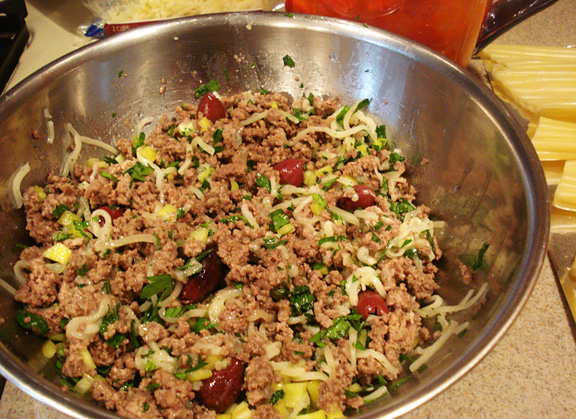 Our chefs are always creating new recipes to showcase Certified Angus Beef ® brand cuts. Every recipe goes through an initial development stage and sometimes they ask fellow staffers to take it for a test drive.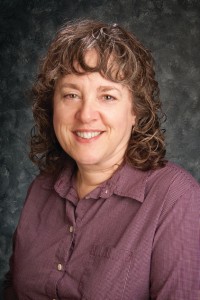 It's almost like takeout … except you're required to cook it yourself. They send you home with a recipe, cooking instructions and a grocery bag full of ingredients. Your only obligation: take notes during the process and offer an honest opinion on taste.
As a two-time recipe tester, I can attest that the recipes are almost always delicious. And Eileen — our help desk analyst and resident computer geek, agrees.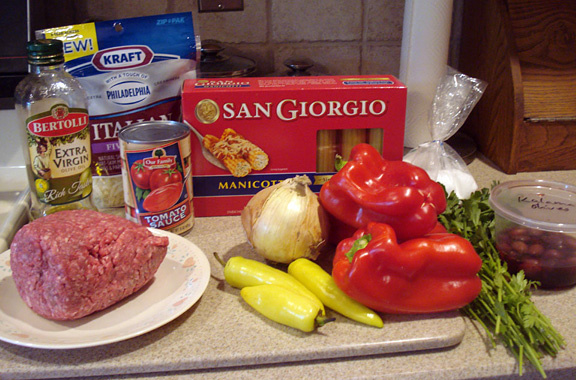 Eileen was asked to test Chef Michael's Stuffed Manicotti with Roasted Red Pepper Sauce. Her grocery bag included ground beef, fresh vegetables, asiago and mozzarella cheeses, and Kalamata olives. To add a little dramatic flair to the challenge, she even played with fire. It's called roasted red pepper sauce for a reason, you know.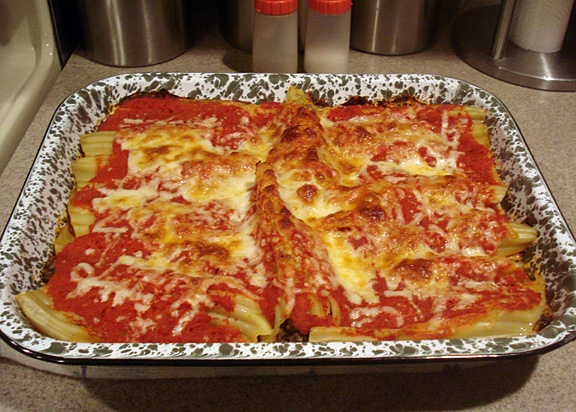 The recipe test was a success and resulted in a Stuffed Manicotti recipe with palate-pleasing flavor. 
It's comfort food and then some. And you can make it in your own kitchen … thanks to the efforts of creative chefs and daring testers willing to sample the goods first, so you get the tastiest meals possible.
In fact, that's our mission always … in everything we do. We work with farmers and ranchers determined to bring you the most flavorful Angus beef. We work with folks all the way down the line — from pasture to plate — so every bite of your steak or burger or manicotti, is the best. Ever. For always.
You can taste the difference and you won't be disappointed.
Now that's what I call real comfort food!