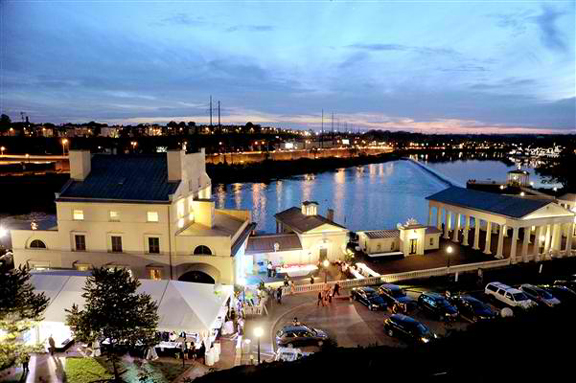 Spend any time in Philadelphia and you're bound to encounter Chef Darryl Harmon. Be it in newspapers, magazines, television or Internet, the executive chef at the highly acclaimed Water Works Restaurant & Lounge is in high demand on the local food scene. And Philadelphia, it should be noted, is regarded as one of the up-and-coming food cities in the country. Harmon has plenty to do with that.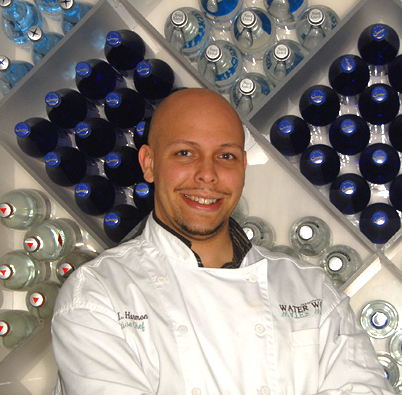 With a menu boasting grilled octopus, Prince Edward Island mussels and our personal favorite — Certified Angus Beef ® cheese steak cigars, it's not surprising that Harmon has cooked intimate dinners for Vice President Joe Biden, former New York City Mayor Rudy Giuliani, actor Jamie Foxx, Boyz II Men and countless athletes and local celebrities.
On Feb. 2, Harmon will take his cuisine to the promised land of culinary professionals when he joins us in New York City at the iconic James Beard House for Carnivores' Delight: Celebrating the brilliance of beef. Harmon will serve "Land and Sea" – olive wood-smoked Certified Angus Beef ® tartare, blue cheese foam and grilled citrus octopus brûlée.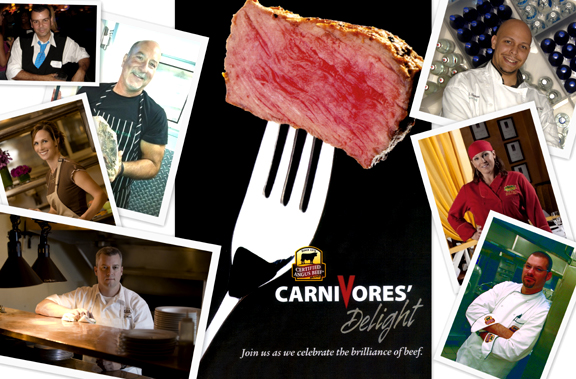 Harmon's course is one of seven that dinner guests will enjoy at the event. We'll introduce you to other participating chefs in the coming days.
Stay tuned!
In the mean time, read more about Chef Darryl and Water Works Restaurant & Lounge, here. Or watch him in action in the Water Works kitchen: