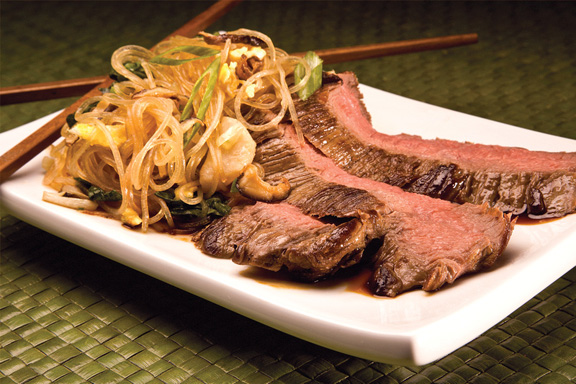 Valentine's Day is hours away. Are you prepared? Do you have a plan? We can help And your taste buds — and your sweetheart's!— will thank us.
Step 1: Decide if you'd rather a) dine out or b) prepare dinner at home. If b), skip to the next paragraph. If a) spend a night on the town, then Click Here. Enter any zip code and we'll provide you with a list of area restaurants serving Certified Angus Beef ® brand steaks. Think of it as tender loving care for your Valentine's Day dinner.
b) Prepare a mouthwatering meal at home. Show your Valentine how much you care in the comfort of home and make your own unforgettable meal. We suggest you feature the ultimate "love me tender" protein … a Certified Angus Beef ® brand steak.
And don't worry … we have some incredible recipes for just the occasion.
Click Here to visit our recipe section — so many recipes, so little time — but we promise there's one just right for you and your sweetheart … for many years to come!