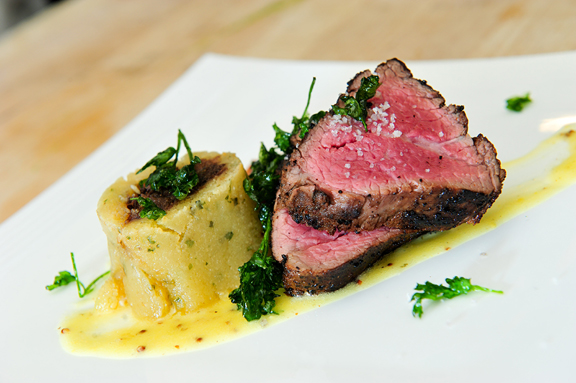 What do you get when you mix rock star chefs, a bunch of meat lovers and premium, swoon-worthy ingredients? A big, beefy feast for your taste buds.
We called it Carnivores' Delight … and was it ever!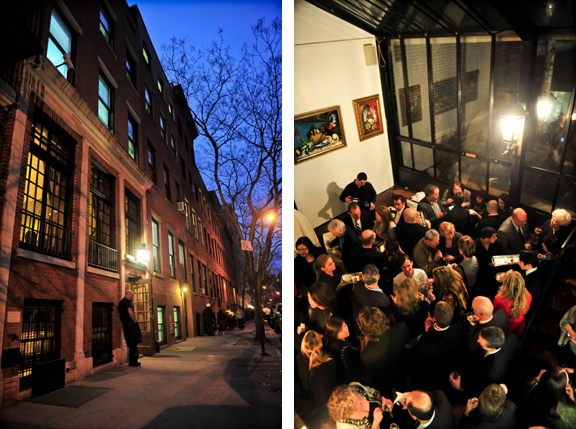 The event was held at the renowned James Beard House in New York City and featured food from a handful of the country's most talented chefs.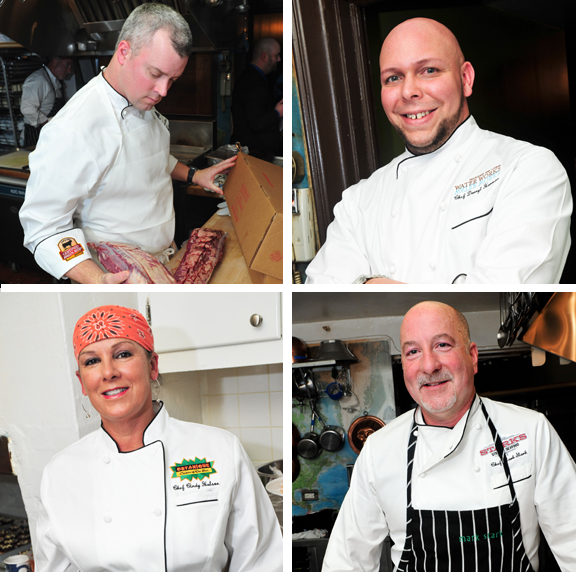 Jeremiah Bacon of Oak Steakhouse (top left); Chef Darryl Harmon, Water Works Restaurant & Lounge (top right); Cindy Hutson, Ortanique On the Mile (bottom left); and Mark Stark of Stark's Steak & Seafood (bottom right).
The meal also starred the talents of pastry chef Megan Romano of Chocolate and Spice Bakery & Café in Las Vegas, and guest wine speaker Manny Nieves of Grady's Fine Wines in Cleveland.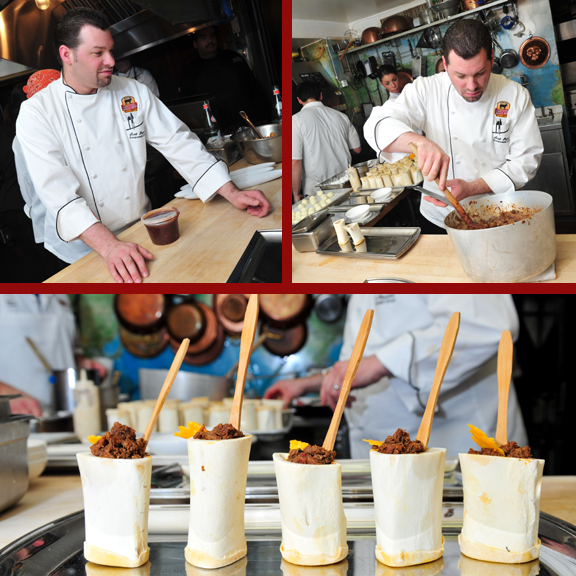 Our own Chef Scott Popovic served his infamous Certified Angus Beef ® brisket chili in bone. The carnivores were most definitely delighted.
These top-notch chefs pulled out all the stops. Take a look at these amazing dishes …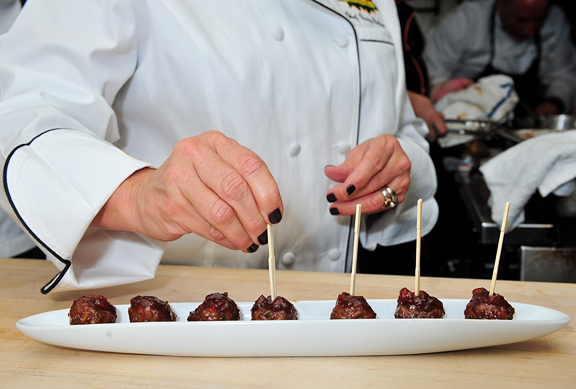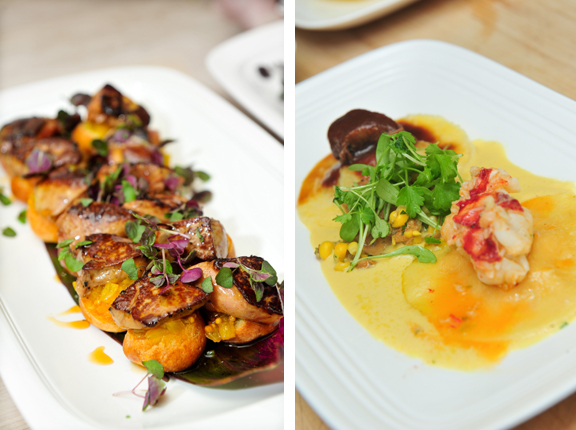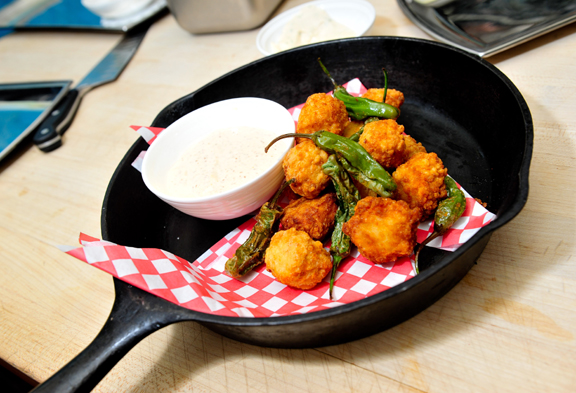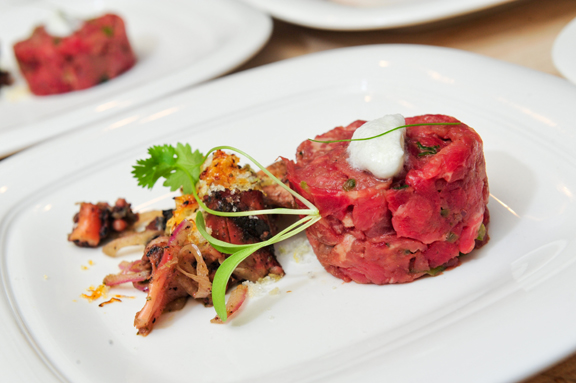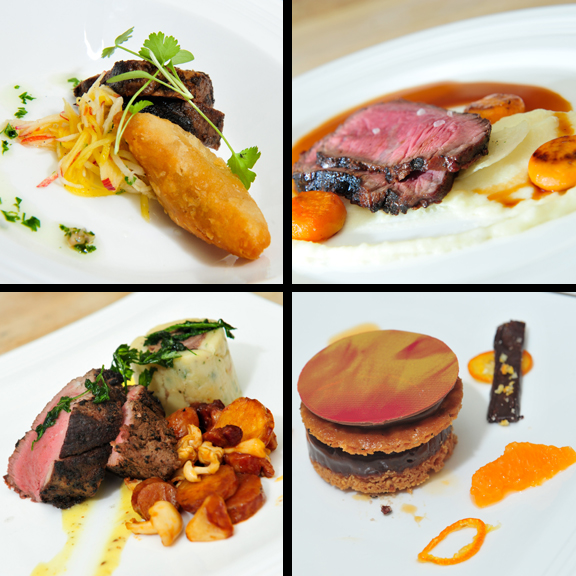 The food was exquisite — clearly the result of amazing teamwork and a well-oiled machine behind the scenes.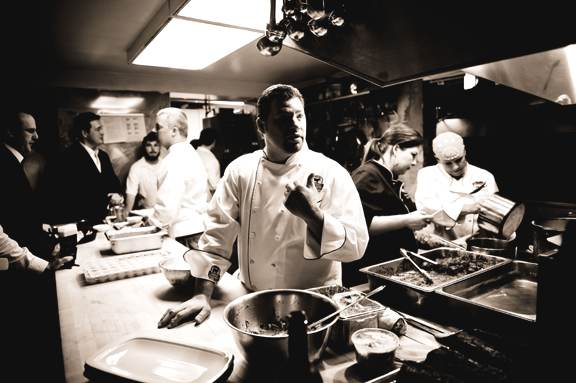 The camaraderie was evident in every perfectly plated dish.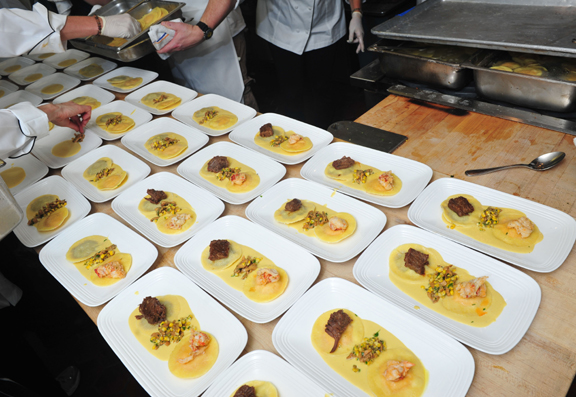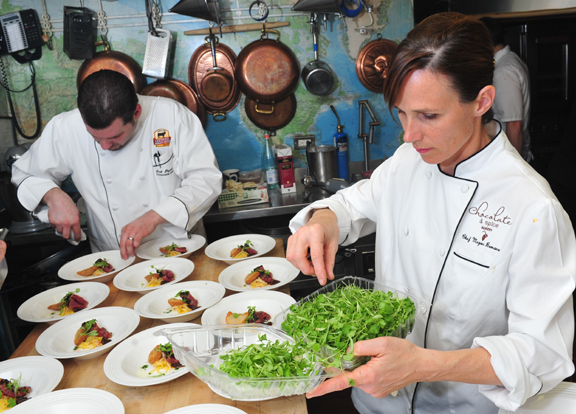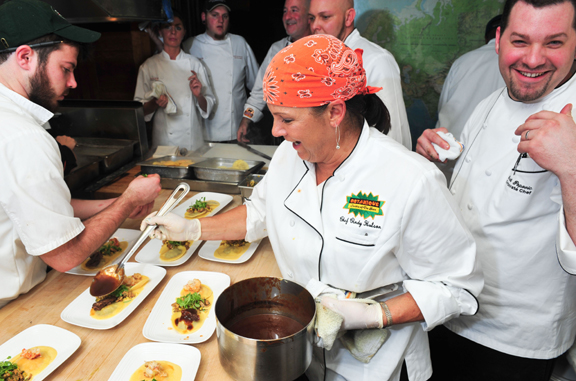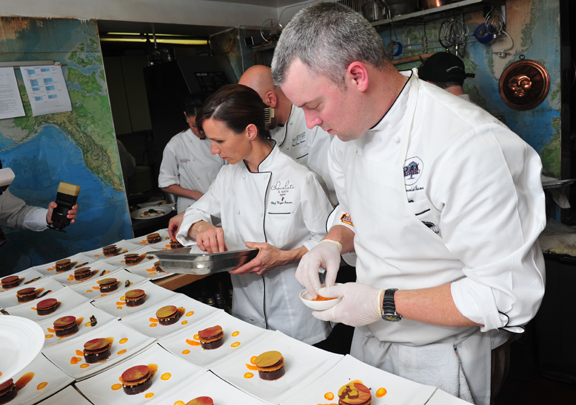 And here they are: the magic behind the curtain, the drive behind fabulous flavors.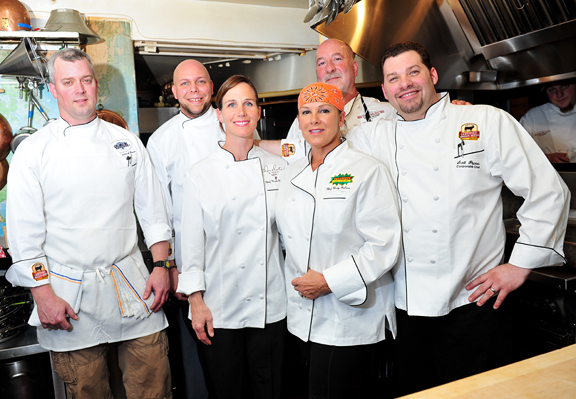 A true dream team putting their best — and beyond — on every single plate served. These chefs were the reason for every carnivore's delight that night.
You'll find that same perfection in their restaurants.