Corned beef and cabbage may be a St. Patrick's Day tradition … but it's not your only option. Celebrate with a hearty breakfast, tasty lunch sandwich like a Reuben, or a more traditional Irish stew for dinner. Great food and fresh ingredients will have your friends and family thanking their lucky charms … or kissing they're Blarney stones as the case may be.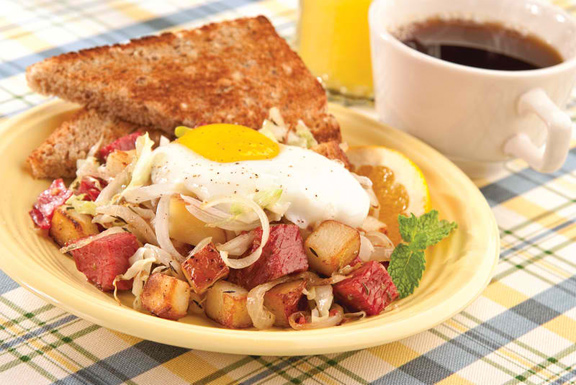 Take a look at this Corned Beef Hash recipe. Anything that begins in a cast iron skillet is bound to be good in my book. And if you're planning to celebrate the holiday with green beer and a crowd of your closest friends, it's a good idea to fortify yourself, first. This heavenly hash features baby red potatoes, eggs, garlic and Certified Angus Beef ® brand corned beef.
A simmering pot of Irish Pot Roast Stew is perfect for late-day festivities.
This savory comfort food combines Certified Angus Beef ® brand chuck roast with Guinness beer and a secret ingredient: apple butter.
Lucky tip: Always use the best ingredients for fabulous flavor! Visit Where to Buy to find Certified Angus Beef ® brand retailers and restaurants in your area.
And be sure to try our other favorites — on St. Patrick's Day or any day of the year: