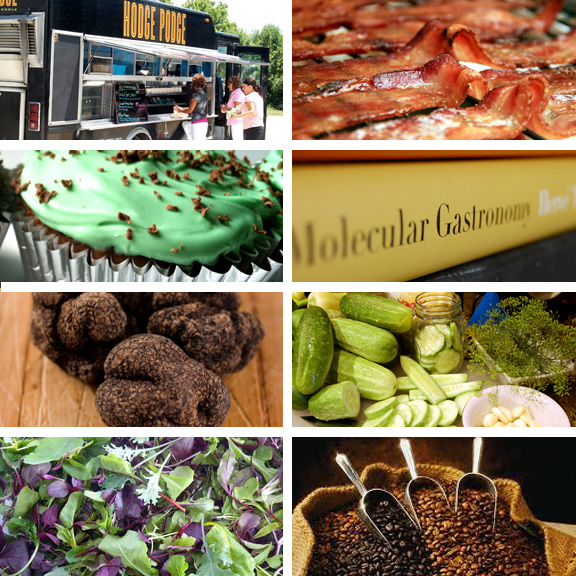 Bacon. Molecular gastronomy. Micro greens. Cupcakes. Food trucks. Pickles. Gourmet coffee. Truffle oil.
Love 'em, hate 'em, or used-to-like-'em-but-now-I'm-sick-of-'em, food trends are a fact of life in a culture that's become interested in ingredients and concerned with all things culinary. Popular ingredients will come and go, but there are also other factors at play in what's hot and what's not in the restaurant world.
According to Kevin Higar, director of research and consulting services for Technomic, Inc., it boils down to one goal: value for the customer.
"Consumers seek value beyond price," he explained at the Certified Angus Beef ® brand's recent foodservice Specialist Seminar. "The perception of value is changing."
It's far from an exact science. Technomic, the leading research and consulting firm serving the food and foodservice industry, recently surveyed a wide cross section of restaurants and consumers and identified more than 70 different strategies in play.
Here, according to Higar, are the top trends shaping today's restaurant scene:
Customers seek a twist on the familiar. They want variety, but they want it in a form they recognize. Innovative restaurants are looking at changing portion sizes, knowing diners may be more likely to experiment with smaller dishes. They're also playing with comfort food, making it approachable and intriguing at the same time. Patrons are becoming increasingly interested in flavors and foods from other parts of the United States and world.
Consumers are becoming increasingly aware of the skills required to prepare various foods. Thanks to the growing influence of culinary culture, people are learning about chefs' skills and the expertise needed for certain techniques and preparations. They're interested in the art of cooking and often like to watch cooks in action at some kind of open kitchen. Diners also place a value on "premium" ingredients, whether dining out or at home.
The perception of "fresh" and "local" is evolving. Customers place a strong value on foods they perceive as "fresh" and are coming to understand there's no one-size-fits-all definition for "local" foods.
The influence of social media continues to grow. Everyone benefits from the two-way dialogue when restaurants and customers connect. Chefs may announce new or test items online to build anticipation, and diners offer honest and quick feedback. Sometimes, the real star in creating buzz is side dishes or "extras" like atmosphere that restaurants dish up with the food.
Consumers want more information. They want options, they want the facts, and they want to make educated decisions about the food they choose to eat. Whether it's offering special menus (gluten-free, for example) or allowing guests to customize meals (to accommodate allergies or simply preferences), restaurants are increasingly giving patrons more choices and more control.
Pricing is relative. Consumers interpret price points on menus relative to their other options, at the same restaurant or elsewhere. They want to make sure that "what they get for what they pay" meets their expectations.
So what do you think … are you feeling more empowered when you dine out? Do you feel pricing at your favorite eateries reflects the quality of the food? Are you confused or intrigued by the 'local' food trend? What's most important to YOU as a food consumer? Please share your thoughts in the comments section — we'd love to get your take on the top trends!
Photos from Google Images: Devo Olive Oil Co., Scotts Coffee House, FarmgirlFollies.com, Moveable Feast.