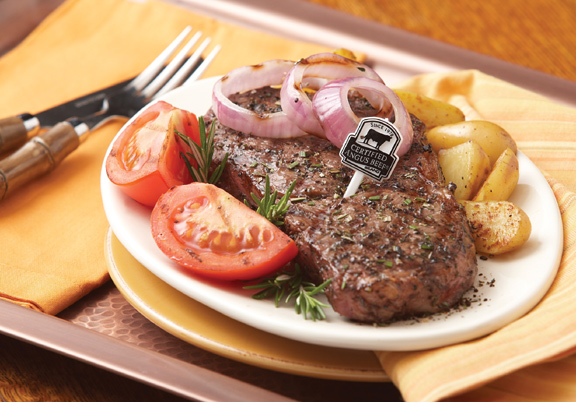 Today is the first day of spring! It's officially here … and here in Ohio, spring has most definitely arrived (though you never know when snow flurries will fly!). There are buds, blooms and vibrant daffodils every which way I turn, and I'm itching to get my fingers in the dirt. Time to plant the annual herb garden!
You don't have to be an avid gardener or even much of a green thumb to succeed. Small potted herbs can be found at your local grocer or home and garden center. A few small pots in a sunny windowsill are all you need to get growing. (Don't forget to water them!) Try basil, thyme, rosemary, parsley or sage for ultimate flavor factor. These herbs will enhance your dishes, plus cooks often find that seasoning with herbs helps reduce the need for salt in recipes. Tasty, lower-sodium meals? Just what the doctor ordered (in addition to an apple a day, of course!).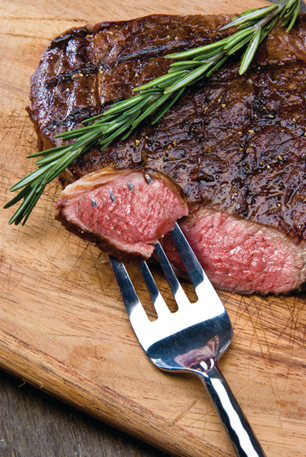 Steak is an ideal candidate for fresh herb accents. As with any recipe, take care to choose herbs that complement the ingredients, not overwhelm them. Try one of these classic pairings:
• Tarragon or parsley complement the subtle, "light" flavor of a tender filet mignon
• Chives, cilantro or thyme are in perfect balance with a classic strip steak
• Go bold with rosemary or sage for a beefy, robust ribeye
• Sage, rosemary or thyme will enhance a slow-cooked, braised beef dish like pot roast.
Try Fresh Herb Marinated Steak. Serve it over a salad of tender greens. You'll also love Mediterranean Grilled Strip Steak.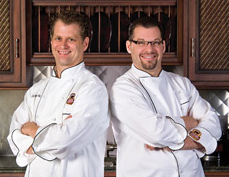 Chefs' Tip
If you have extra herbs in your garden and you're looking for more herb-infused flavor in grilled steaks and vegetables, try this for even more flavor: dampen several sprigs of fresh herbs — try sage, rosemary and thyme — and place directly on the coals of your grill. Flavorful and aromatic. Enjoy!