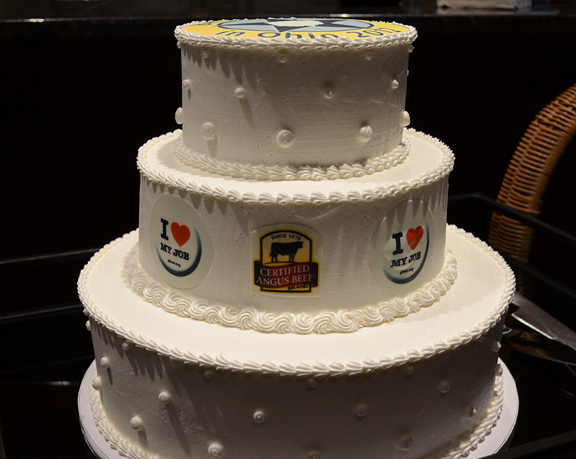 … and we did! We celebrated good times — and a couple of recent awards — to the tune of Kool & the Gang and three tiers of sweet indulgence.
You know we're about mouthwatering Angus beef, tasty recipes and all things cool and culinary. What isn't always apparent is that our enthusiasm and integrity begins back at the office where you'll find a family — the people behind the brand. We are chefs and meat scientists, salespeople, supply developers and marketing experts, writers and designers, data services and customer solutions staff, executives and support personnel.
To be quite honest …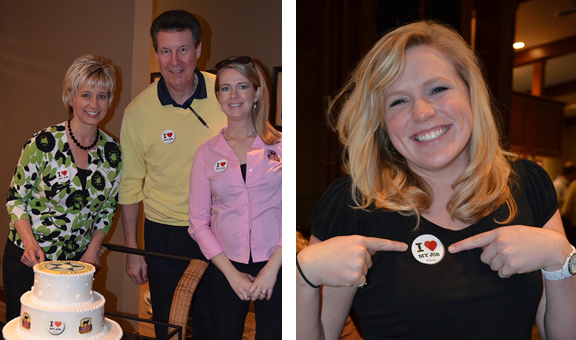 We love our jobs!
We also love to party, so we celebrated recent accolades with cake during a staff training day — because we're all about business, but we like to have our cake and eat it, too.
Certified Angus Beef LLC received the 2012 Psychologically Healthy Workplace Award and the 2012 Best Employers in Ohio Award.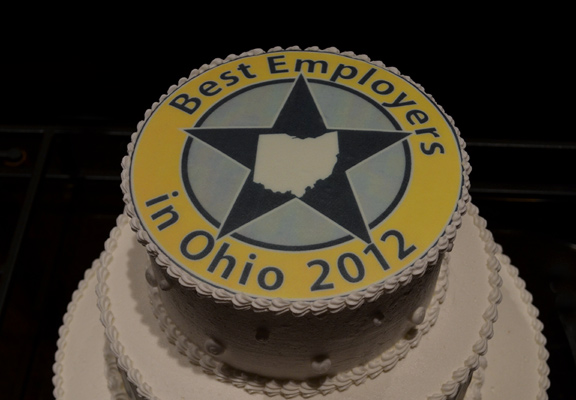 Our staff benefits from a whole host of things like growth and development opportunities, a family-oriented culture, wellness programs and of course, great steaks.
But what we really want you to know is this:
There's Angus. Then there's the Certified Angus Beef ® brand.
And yes, you can
TASTE THE DIFFERENCE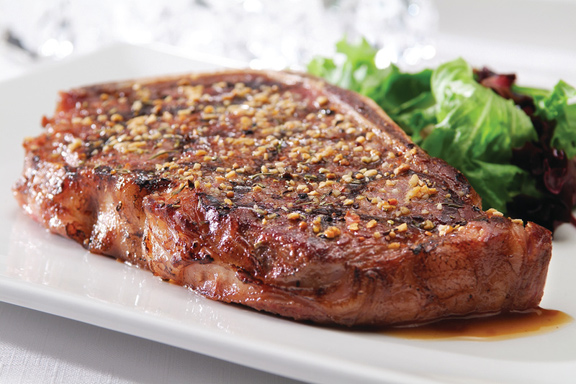 Yum!
Now, click over to our recipe section and find something scrumptious for dinner tonight!