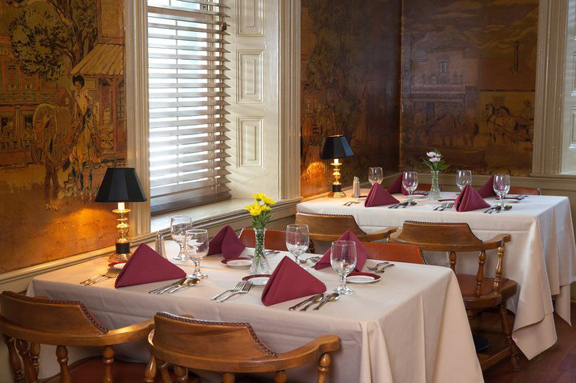 The Legendary Stockyard Inn in Lancaster, Pa., is one of the oldest, continuously operating steakhouses in the United States. Built as a farmhouse in 1750, the Inn was the northernmost settlement in Colonial Lancaster. The historic structure has changed hands many times in its 177+ years — the first recorded title is dated 1835. Its most famous owner, President James Buchanan, purchased it in 1856. And in the 1860s, the farmhouse was transformed into a barroom and hangout for cattlemen attending sales at the Lancaster Stockyards, next door.
Though a lookout tower still exists, it's no longer used to warn locals of hostile attacks. Today, you'd be more likely to see a member of the Fournaris family beckoning passersby to come inside for a mouthwatering meal in an elegant setting that nods to Colonial style.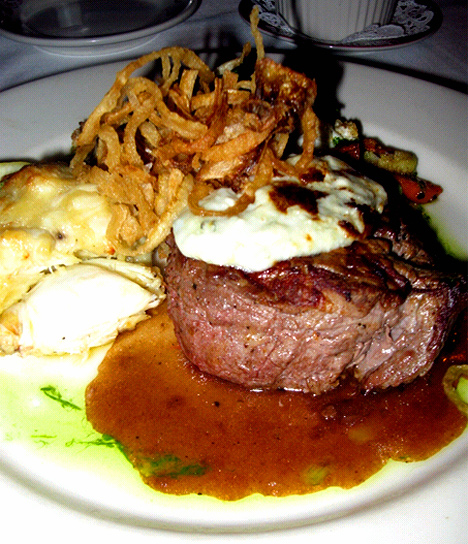 With a name like "Stockyard Inn" and storied ties to America's early cattlemen — who traded in high quality beef and good-natured bull! — one would expect to be served an exceptionally great steak.
You'll be very, very pleased!
All Stockyard steaks are cut by hand in an on-site butcher shop by trained meat cutters.
The inn proudly serves the  Certified Angus Beef ® brand on a menu boasting signature steaks and chops, seafood, hot and cold appetizers, hearty soups, luscious desserts and an impressive wine list. The only dilemma is choosing!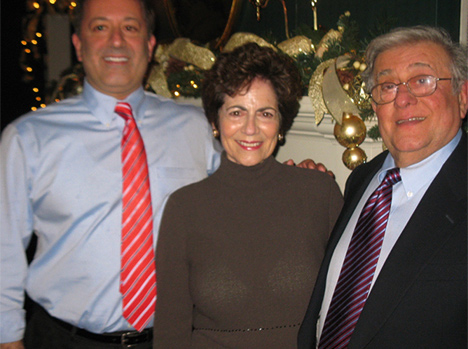 The Fournaris family
has owned Stockyard Inn since 1952. They are celebrating their 60th anniversary this spring. Pictured from left
is third-generation restaurateur, Jimmee Fournaris, with second- generation owners Athena and Tom Fournaris.
Stockyard Inn is the winner of a 2011 Silver Spoon Award, an Award of Excellence from WineSpectator, and was voted Central PA's Best Steak, and Best of the Best Steak House by County Line Magazine.
Congratulations on 60 years of making memorable meals, Fournaris family!
Visit Stockyard Inn here or on Facebook.