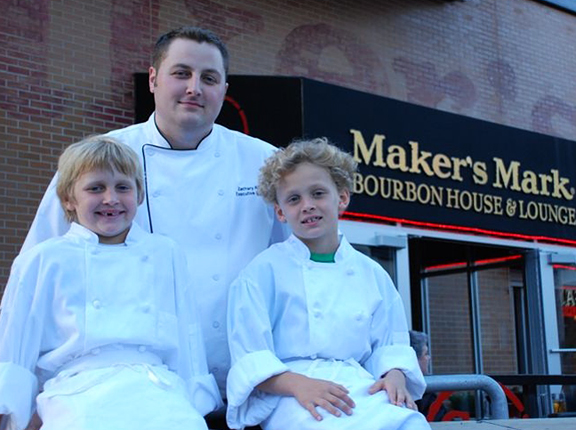 Mention the name "Maker's Mark," and any seasoned post-21-year-old will divert their thoughts to smooth, full-flavored Kentucky bourbon that's a staple on the shelf of their favorite watering hole.
That is, of course, unless you've sampled Chef Zac Alft's wares at the distillery's fine dining Bourbon House & Lounge, located in Kansas City's ultra hip Power & Light District. It's there that Alft, a Kansas City native, and his staff produce dishes worthy of the iconic Maker's Mark moniker.
We chatted with Zac to get his take on the food scene …
Q: Aside from your own, what's your favorite restaurant?
A: Bluestem in Kansas City. Chef Garrelts has done an amazing job helping to transform the Kansas City food scene in the last few years.
Q: What's the hottest trend in food right now?
A: I would definitely say the farm to-table/locally grown ingredients movement is the hottest trend right now.
Q: How would you describe your style of cooking?
A: There isn't a specific style that would encompass my type of cooking. My food really depends on two different factors — one being my mood and two, the type of guests I'm cooking for.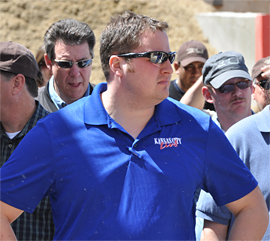 Q: If you could have any meal, what would it be?
A: I like to shop our local markets and cook something simple. I enjoy cooking with my kids, so anything that we can cook together, maybe outside on the grill.
Q: Are there any chefs you try to emulate?
A: As a young chef, Eric Ripert's cooking and his focus on each ingredient was definitely something I tried to emulate. His finesse and his respect for all different types of seafood was eye-opening for me as a young culinarian.
Q: When you're not in the kitchen, what are you doing with your free time?
A: I have two amazing young boys, Dylan and Landen. Most of my time is spent at their sports practices or grilling with them in the back yard.
Q: The one book every chef should have in the library is?
A: Larousse Gastronomique. It is filled with information about food from top to bottom. It isn't the typical recipe book that most people would be looking for; but instead, an abundance of knowledge of food.
Q: Food Network is __________?
A: Entertaining. It has definitely changed the face of my profession in the last decade.
Q: If you could have only four ingredients in your pantry, what would they be?
A: Flour, salt, olive oil, red wine vinegar.
Q: What's the most expensive meal you've ever prepared?
A: Honestly, I don't know … I've done a couple very high-end weddings that requested very exotic ingredients; those ranged over $400+ per person.
Q: What is your favorite food/dish?
A: Any Certified Angus Beef ® brand cut. Apart from that, probably some simple, local ingredient-based hand-tossed pizza.
Author's note: Combine Chef Zac's favorite foods and make one of these tasty grilled or oven-baked Certified Angus Beef ® pizza recipes!