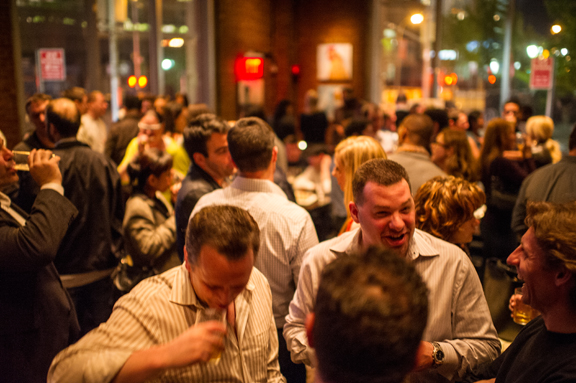 Nooo, it's not the latest dance craze, popular exclamation or neighborhood eatery. Culintro is a call to action of sorts — an eclectic gathering of chefs, food and great conversation. It's networking at its best for restaurant, culinary, food and industry professionals, and it's taking New York City and San Francisco by storm spoon … and fork.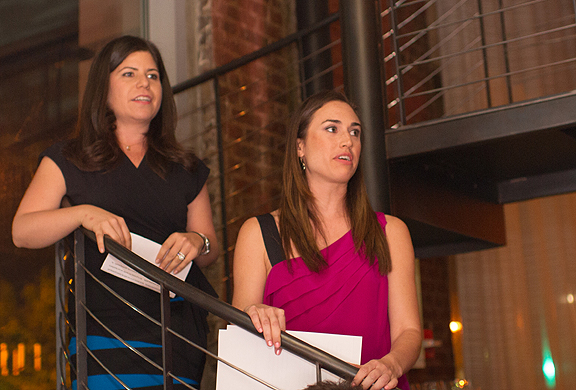 Culintro is the creation of New York native, Stephanie Berghoff, and Texan, Alina Munoz. They combined their expertise and passion for food and fine art into a culinary trade organization that helps develop the knowledge and skill of its members.
Culintro offers a variety of programs including panel discussions, networking events, an internship program and job board. And let's not forget about the food.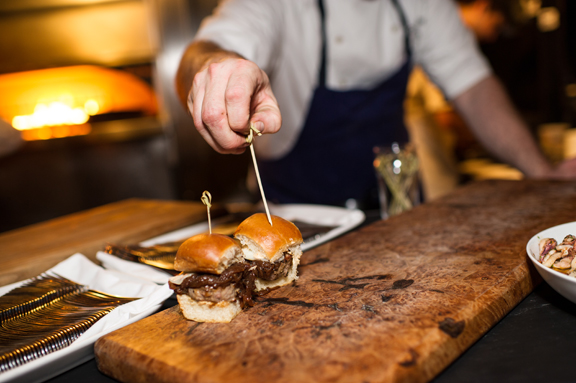 You'd be hard-pressed to have a culinary trade organization without the main ingredient.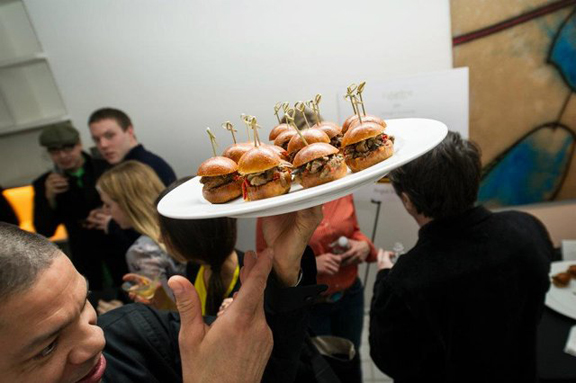 Each event features exquisite vittles from featured chefs and sponsors.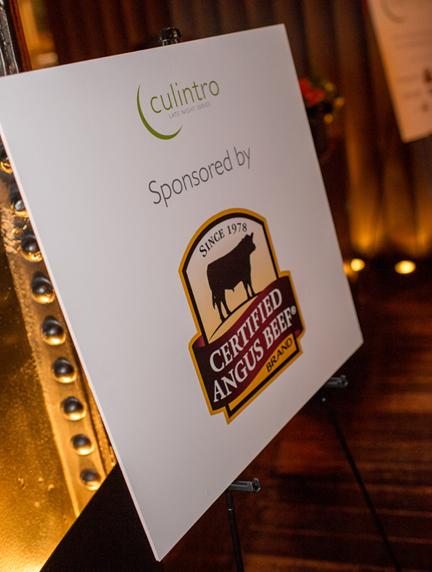 Chefs Harold Dieterle of Perilla and Kin Shop, Gavin Kaysen of Cafe Boulud, and Rory Schepisi of Boot Hill Saloon, a Certified Angus Beef ® brand partner, recently participated in a How I Became A Chef session.
The trio shared stories and advice on what it takes to be successful, and whether their testimonies included starring in shows on Food Network or representing the United States at the Bocuse d'Or, each had unique insight to share.
The How I Became A Chef event proved no matter how different they may be, every successful chef has a few things in common with his or her  peers: a drive to succeed, an uncompromising appreciation of food, unique creativity, and pride in a delicious and well-executed plate.
The Certified Angus Beef ® brand also sponsored a late night event at Colicchio & Sons restaurant in New York. Culintro welcomed the city's most talented and passionate cooks for late night professional networking.
There were some familiar faces in the crowd, too.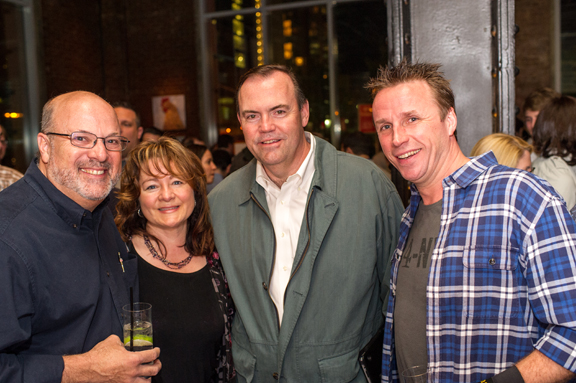 That's Food Network star and restaurateur Marc Murphy on the right with Marc Sarrazin of DeBragga (left); Tracey Erickson, Certified Angus Beef; and Chef Charlie Palmer.
Culintro is an opportunity to connect, reconnect and be influenced by industry veterans and up-and-coming cooks alike. It's a place to taste, savor and be inspired. Click here for Culintro membership information and news on upcoming events.
Bon appétit!
*Photos property of Culintro, LLC.