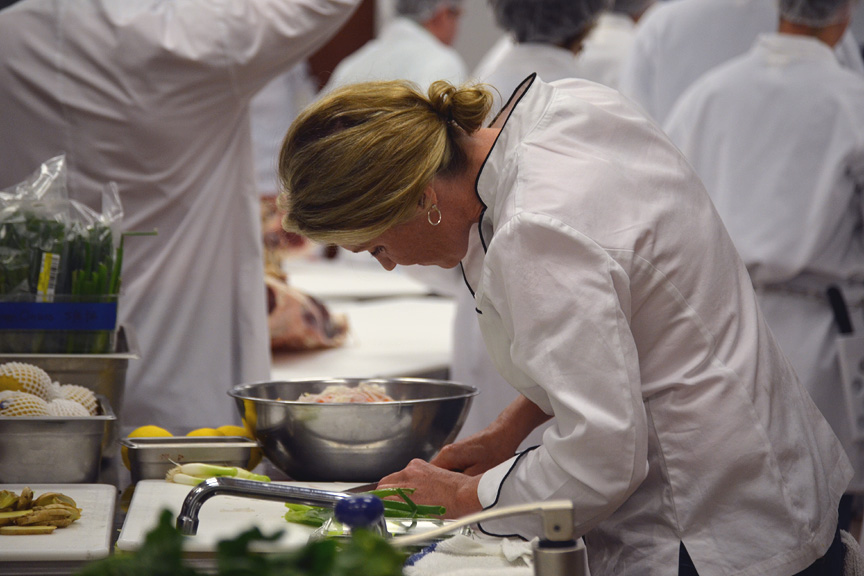 You've probably heard of Amarillo but Vega, Texas might be a bit of a geography lesson. Situated on historic Route 66, Vega is a small blip on the map. It's far from being a one-horse town, though, and it boasts a pretty popular eatery, too: Boot Hill Saloon & Grill, the creation of Chef Rory Schepisi.
If you're a regular GoRare.com reader, you've been introduced to this Jersey girl turned Texan, before. You may have seen her most recently as a featured guest on the Today Show, or remember her as one of the featured chefs at the grand opening of the Certified Angus Beef ® Education & Culinary Center.
What you may not know, is that whether she's leading the charge at Boot Hill or jet-setting to a distant city to shine in the spotlight, Rory Schepisi's boots were made for walkin' — and talking — about great steaks and high-quality beef.
Listen in as this fan of the brand talks about running a restaurant, pleasing customers and her love/hate relationship with chicken fries.
Q: Give us the scoop on your Today Show appearance!
Q: You joined a group of chefs at the brand's Education & Culinary Center grand opening. What's it like to share one kitchen with four other people?
Q: What's the most popular steak at Boot Hill?
Q: You love steak, but how do you like your burger?
So, a chef can serve a steak and have the pleasure of eating it, too.
That's great … and if Rory's cooking? Awesome.