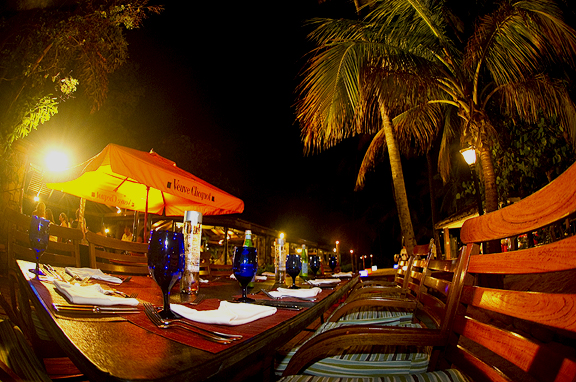 Palm trees … white sandy beaches … barbecue and bubbly. Think lifestyles of the rich and famous on a tropical island. It's enough to make anybody smile.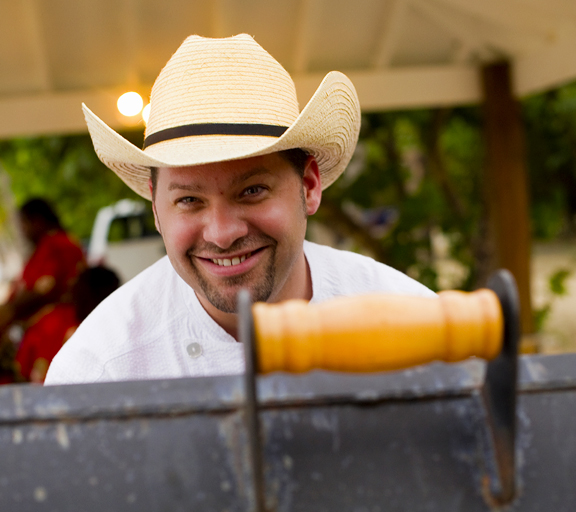 Our own Chef Scott Popovic spent Independence Day at Peter Island Resort & Spa, the largest private island in the British Virgin Islands.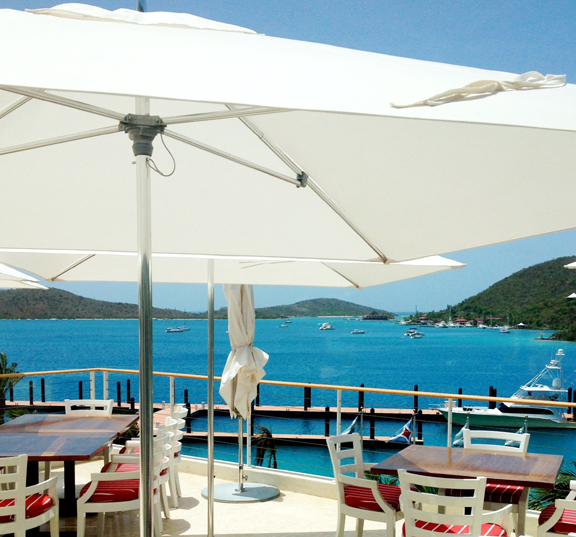 He was surrounded by breathtaking scenery and luxury at every turn. And thanks to Scott and a group of talented people —including celebrity Chef Govind Armstrong, the food was excellent.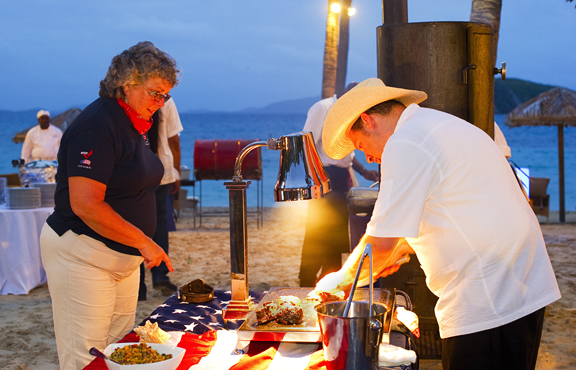 The exclusive Peter Island annual event is sponsored by the Texas Beef Council. Highlighting the festivities was a barbecue cook-off featuring Certified Angus Beef ® brand cuts. Chefs created an assortment of mouthwatering dishes and shared information on everything from meats to sauces to grill temperatures.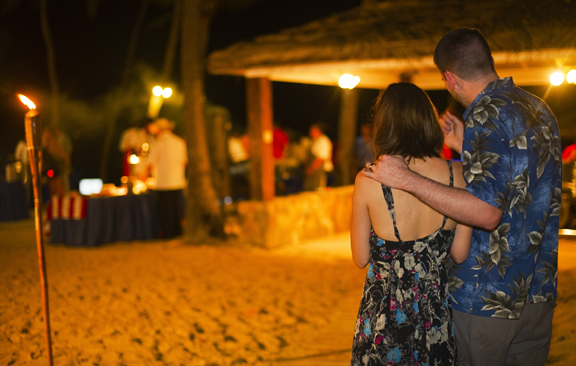 The food was magnificent — colorful and dripping with mouthwatering flavor.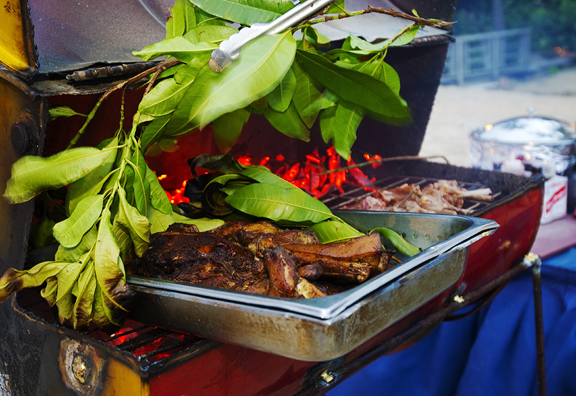 And the atmosphere?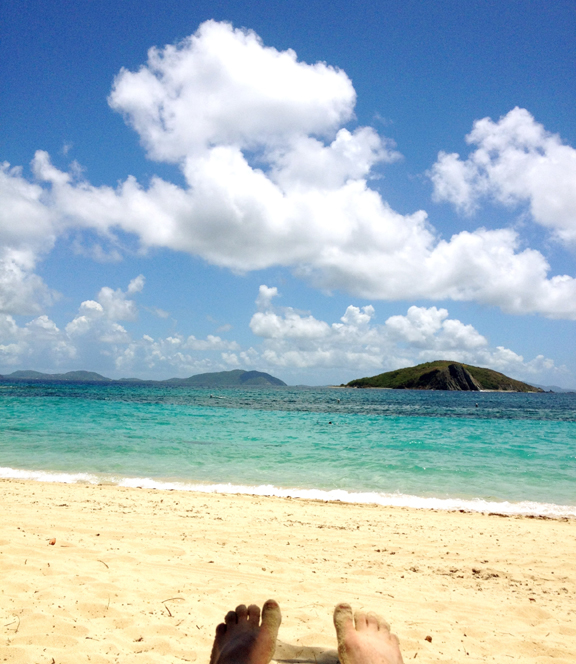 Paradise inspired.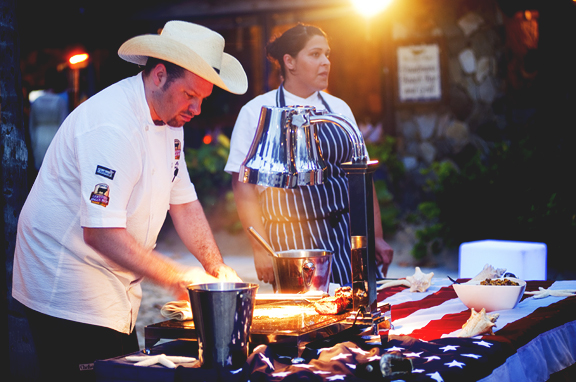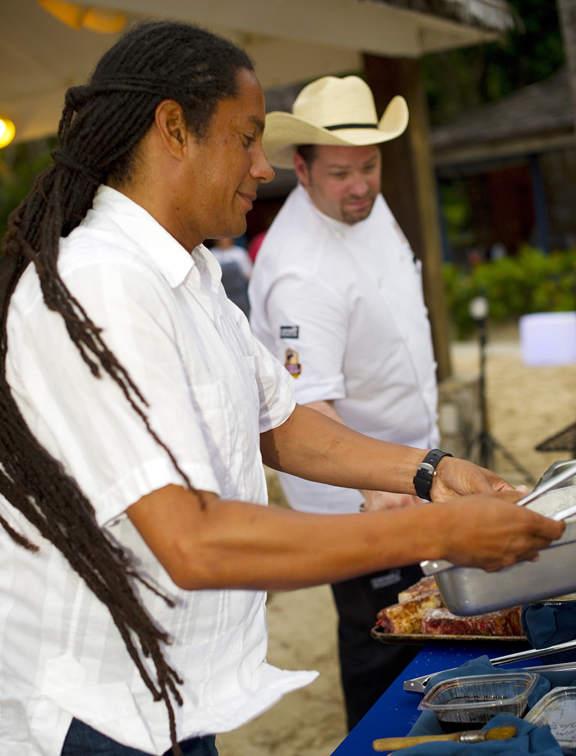 Guest enjoyed four unique experiences during their stay, including a champagne reception, beach cook-off and winemaker's dinner.
The exquisite American Independence Day-style celebration also included a ferry ride via private boat to Tortola, a neighboring island, where they visited Paraquita Bay. There they purchased produce for a cooking class hosted by Govind Armstrong of Top Chef on Bravo and Food Network's Iron Chef America.
Armstrong is executive chef and owner of 8 oz. Burger Bar in Los Angeles and South Beach, as well as Post & Beam in L.A.
Fabulous food aside, Chef Scott says there's a reason Peter Island is a playground for millionaires and billionaires. "It's a stunning location with magnificent views. There are great people here making wonderful food." He says it was cool to go behind the scenes in such a place and dine on food that's a favorite with locals.
One such outing took them to the Soggy Dollar Bar. "You literally have to take a boat to this place, hop out and walk through the water up onto the beach to get there. Thus, the name," he said.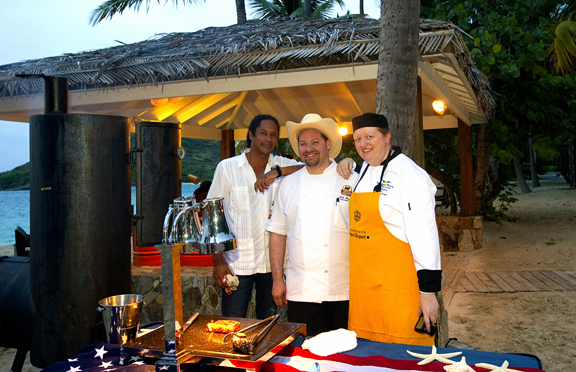 Sun, sand, friends and fabulous food on the fourth … an opportunity of a lifetime in a private paradise. Now that's a flavorful experience to savor!
Click here for more information on the Peter Island BBQ & Bubbles event.