Editor's note: This post was written by Malorie Bankhead, who is spending her summer interning with the Certified Angus Beef ® public relations team.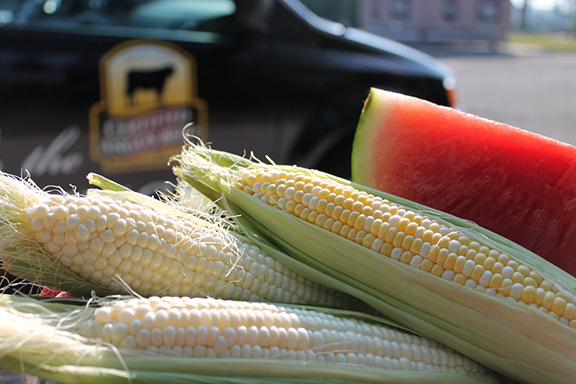 While we've all been known to throw a little flare in our style, have you ever tossed a little fashion on your plate — your dinner plate that is.
I've had the unique opportunity to act as a make-up artist, hair stylist, script writer and costume designer while interning for Certified Angus Beef LLC. And how I could fit those skills into my busy schedule of blog writing, event planning, and story writing, you ask?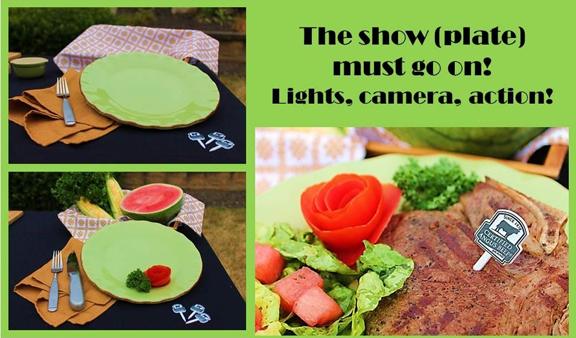 I sneak it in on the weekends, of course.
It all happened in Columbus, Ohio. And while it wasn't a normal runway it was still high fashion. Dressed in my Certified Angus Beef ® brand polo shirt I worked behind the scenes to prepare a 'show plate' and table for two news segments. The spots begin with the brand's culinary and public relations teams. I work with them to create talking points for the folks on camera, choose table accessories for the camera shots and of course, help prep the stars of the show — tasty, tender and juicy Certified Angus Beef ® steaks.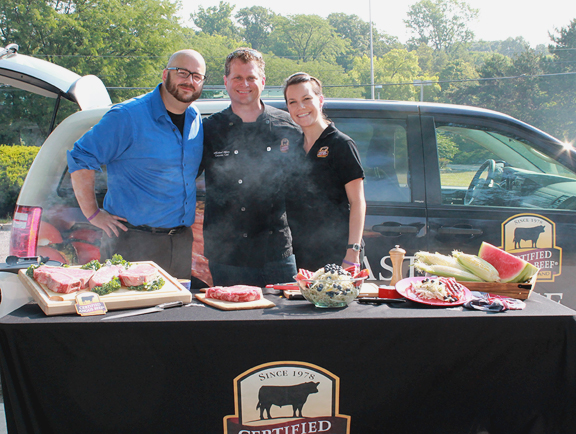 Accompanying me were staffers Bryan Schaaf (left) and Chef Michael Ollier (right). We spent Independence Day at Fox 28 for a holiday grilling segment. Check out the awesome July 4th appearance here.
I'm looking forward to more of this high-stylin' food fashion. Our next stop: Kalamazoo and Battle Creek, Mich. For now, I leave you with one thought:
Look out Hollywood …
There's a new star in town.
A star that has what it steaks!
Sin-steer-ly,
Mal the Certified Angus Beef ® Gal