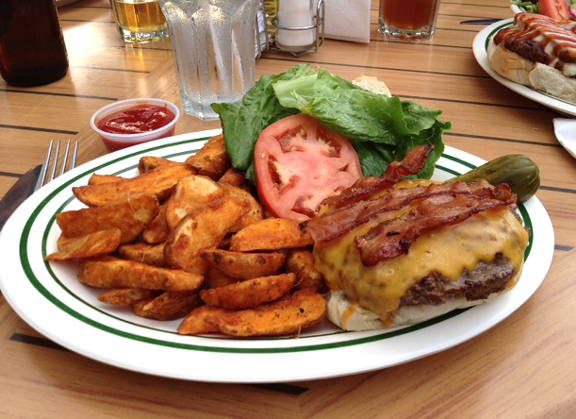 You could tell me you're not salivating at the sight of that beefy, bacon-y goodness on a bun, but I won't believe you. It's human nature. Our taste buds thrill at the sight of good food. They tingle with joy at the sharpness of cheddar cheese and crisp, salty bacon. A bite of dill pickle and a condiment or two, and we have happy, happy palates.
Allow me to introduce you to Darrell's. Our staff travels quite a bit and when an adventure lands us in a particularly delicious eatery, we want to tell you about it. The delicious burger, above, arrived at our table in Nova Scotia.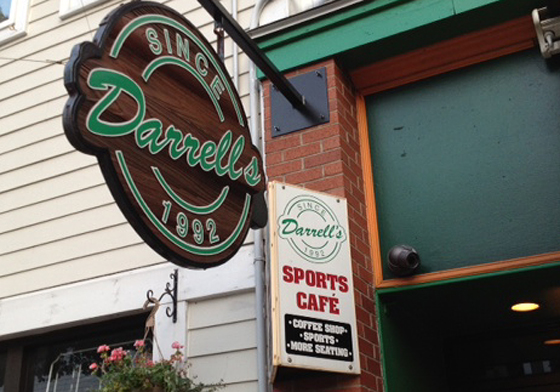 Located in Halifax, Darrell's creates (among other things!) excellent burgers including a Mediterranean, Chipotle Sabroso, Hawaiian and the Pepper burger. The Peanut Butter Burger is its claim to fame. A traditional Certified Angus Beef ® brand burger, the PB&beef is topped with bacon, lettuce, tomato, cheese and mayo, followed by a stick-to-the-roof-of-your-mouth ingredient.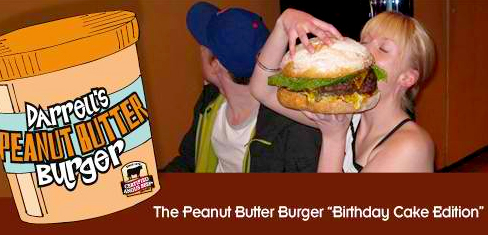 The Peanut Butter Burger is so good it won the Coast Best of Food Award for best burger in Halifax for nine years running.
But Darrell's serves up more than just your average-sized sandwich. There's also the birthday edition!
Our Emily(s) — we have two here at the office — were traveling up north this week and stopped for lunch at Darrell's. They raved about the PB burger — in Emily A's words, "heaven on a bun!" And according to reports, the nacho burger was mighty tasty, too.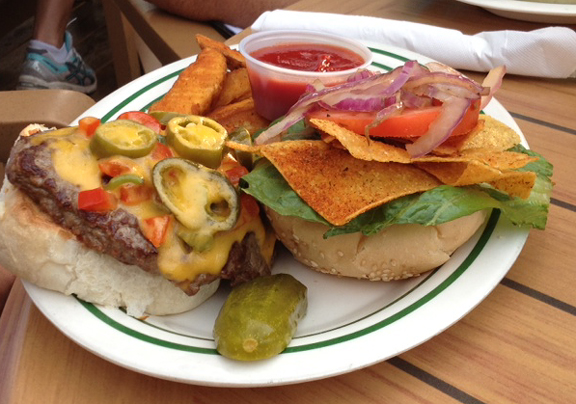 Love in a bun on the run. If you ever travel to Halifax, be sure to treat your taste buds to some beefy goodness at Darrell's. It was recently named "One of Canada's 8 Greatest Burger Restaurants" by Reader's Digest. Quite an accomplishment!
Editor's note: Craving beef on a bun? Try one of these delectable burger creations from the Certified Angus Beef ® brand chefs!