Life is full of choices — and as my fellow foodies know, they often revolve around our next meal. The recent Certified Angus Beef ®Annual Conference at The Greenbrier Resort presented a (happy) conundrum of sorts for guests. Five of the most innovative, creative and talented chefs who partner with the brand created their own special, one-night-only menus that guests could choose at one of the resort's signature restaurants.
Featured meals that night included dry-aged Certified Angus Beef ® filet of strip with heirloom carrots, potato, smoked creamed collard greens and beef bacon …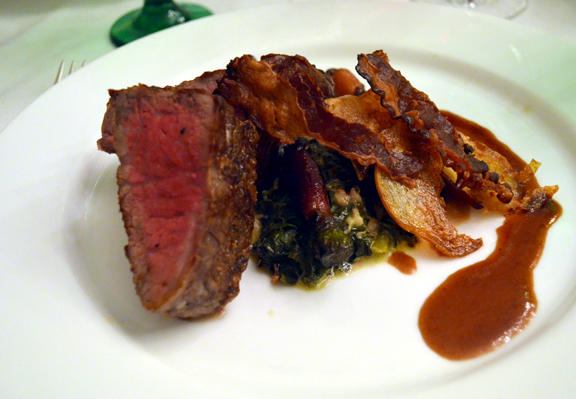 … prepared by Chef Govind Armstrong of Post & Beam in Los Angeles. The chef — who's been featured in People, Bon Appetit and Gourmet magazines, and on television shows including Oprah, Today, Top Chef Masters and Iron Chef America — is known for putting his spin on approachable cuisine, while featuring the finest local ingredients.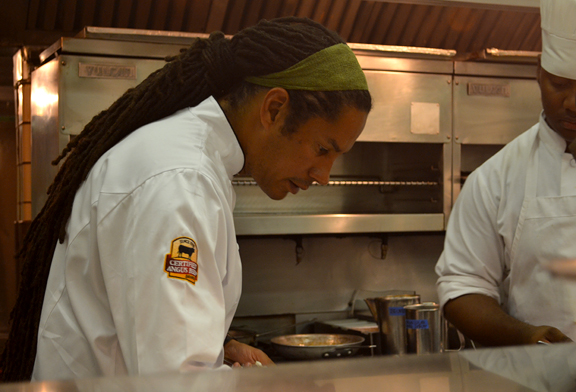 If the dry-aged strip weren't tempting enough, Chef Govind started his menu with a rare ahi carpaccio, golden and striped beets, pickled watermelon and burnt orange vinaigrette.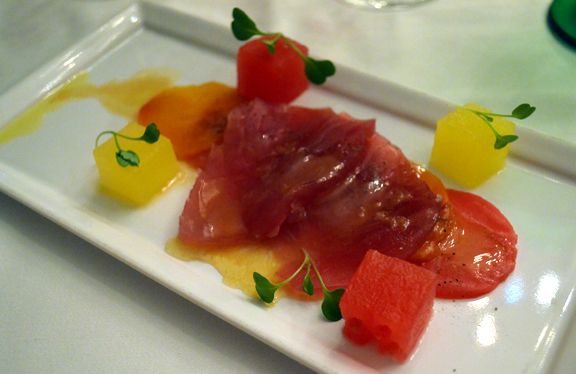 Guests then enjoyed pan roasted squab with Serrano ham, asparagus, mushroom ragout, pickled kale, and smoked goat cheese.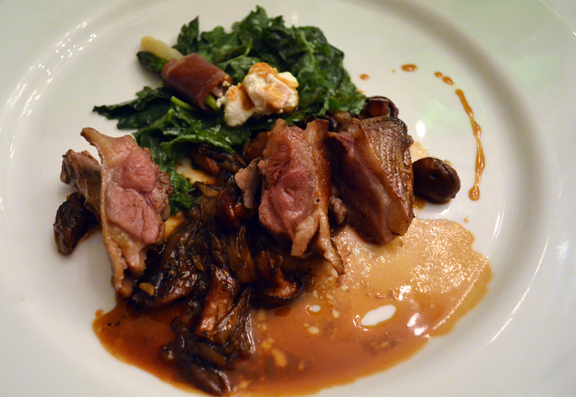 And for dessert: a warm chocolate biscuit, with lavender cream and local berries.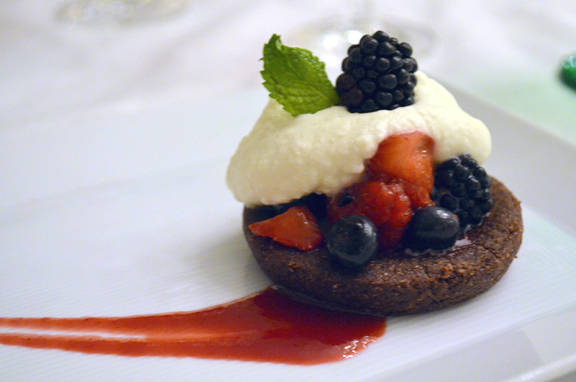 Like I said, guests had to choose just one of the meals.
I opted for a meal with elegant Asian flair prepared by Chef Keoni Chang of Foodland Supermarkets Ltd. of Hawaii.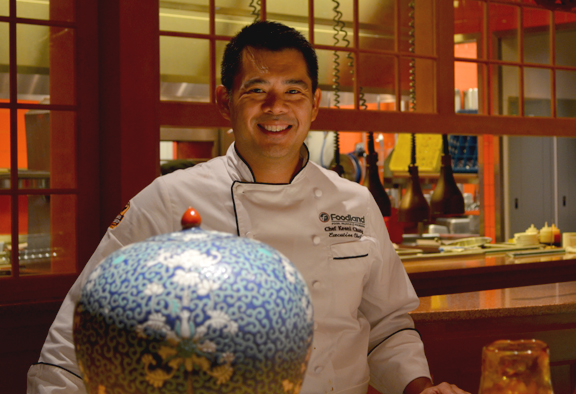 The meal featured Indonesian sticky Certified Angus Beef ® short ribs — marinated in soy, mirin, Chinese five-spice powder, cinnamon, garlic and ginger — with coconut jasmine rice and snow pea sprouts.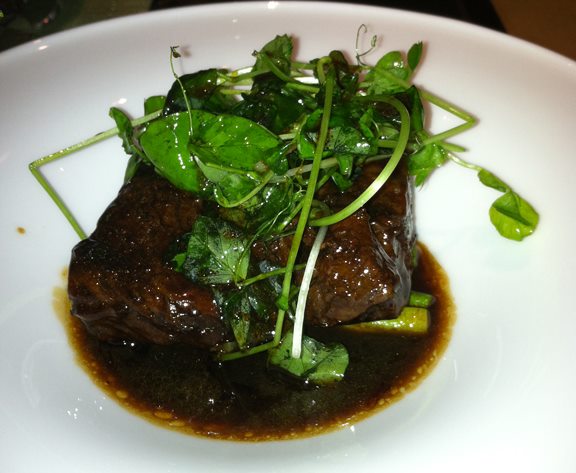 Chang, the winner of the 2012 Food Marketing Institute's Supermarket Chef Showdown, works with the grocer to develop recipes showcasing the store's quality products, and educate consumers about ingredients and cooking techniques. His evening at the Greenbrier was a homecoming of sorts for Chang, who had apprenticed there after graduating from the Culinary Institute of America.
Staying true to his island roots, his menu began with a duo of ahi poke, a specialty for which Foodland is famous, and also included a baby romaine Caesar salad with Kalua pork and taro hash.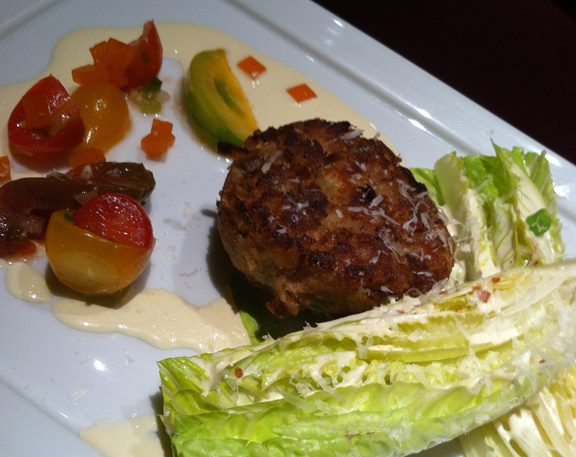 The meal concluded with dessert of Hawaiian Sweet Gold pineapple, served with accompaniments including li hing vanilla salt, a zesty lime gel, coconut-macadamia brittle, and banana ice cream.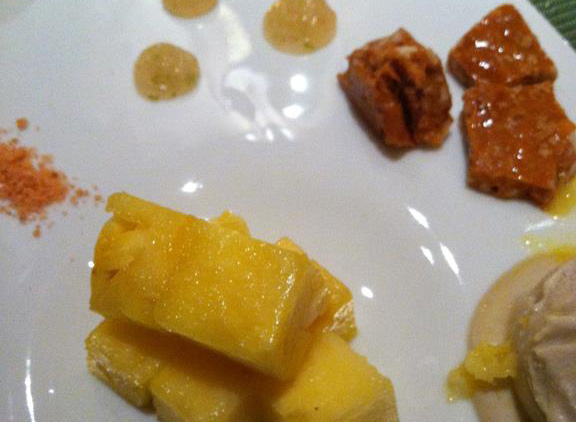 "Surf and Turf" is a classic combination, but Chef Mark Morgan of Two Rivers in Pasadena, Md., took the steak and seafood pairing to new heights with his multi-course meal.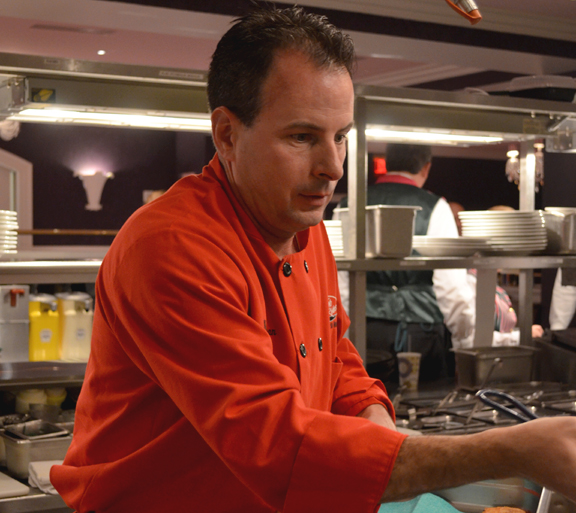 Guests began with a Maryland cream of crab soup, then feasted on a dozen middleneck clams pan-roasted with bacon, onion and garlic and served with garlic toast. The main event was the Two Rivers Tenderloin and Shrimp Combo: a Certified Angus Beef ® filet mignon, served on top of a jalepeño grit cake with a port wine demi-glace, with 3 large gulf shrimp stuffed with mini Maryland crab cakes — garnished with a fresh roasted corn and red pepper salsa.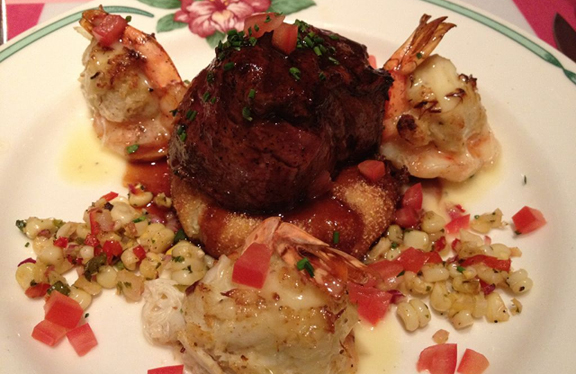 A Milwaukee native and Culinary Institute of America grad, Morgan worked in Chicago and Florida before settling in the Mid-Atlantic region more than 20 years ago.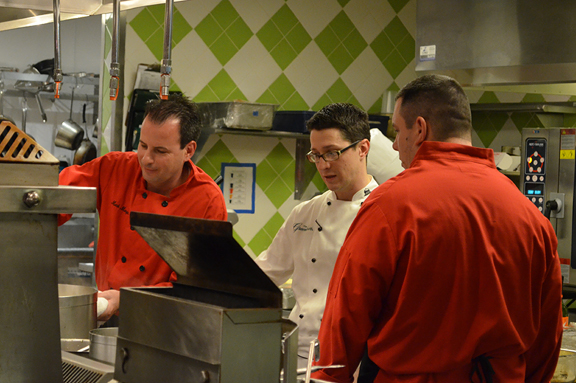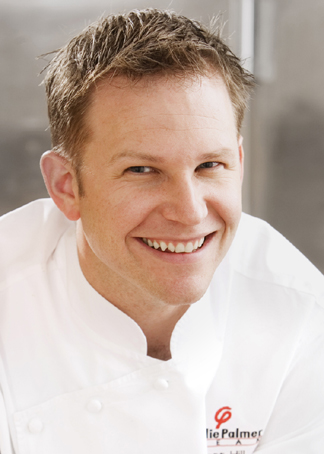 Guests choosing Chef Matt Hill's menu feasted on grilled dry-aged Certified Angus Beef ® Prime New York strip steak with porcini mushrooms, farro and caramelized maroon carrots.
Hill, with a lengthy resume at some of the nation's finest restaurants including Charlie Palmer Steak in Washington, D.C., put the focus on his signature "big, bold American food."
Hill's guests began their meal with a charred silver queen corn and tomato salad with country ham, rocket and pickled shallot, and enjoyed roasted New Bedford sea scallops with a crispy Certified Angus Beef ® short rib croquette and sweet onion soubise. For dessert: Maryland peach shortcake with Marcona almond custard.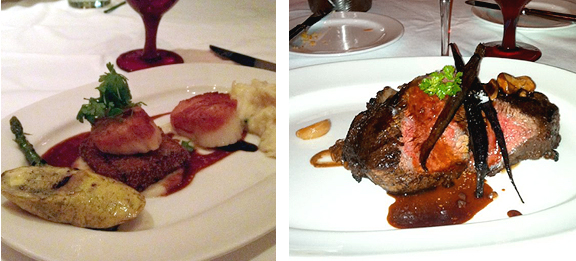 Last but not least, Chef Livio Ferigo of the Bone Fish Bar & Grill in Bermuda treated guests to a taste of Italy, befitting his Continental heritage.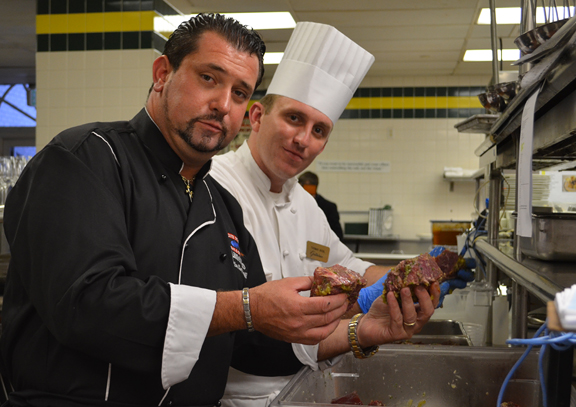 Starting with a tri-tip risotto — Arborio rice, array of truffle wild mushroom, tri tip "spezzatino" and Pecorino cheese shavings — guests feasted on Filetto "Sauris": Prosciutto-wrapped Certified Angus Beef ® filet of rib, with fontina cheese, shiitake mushrooms and Barolo juice.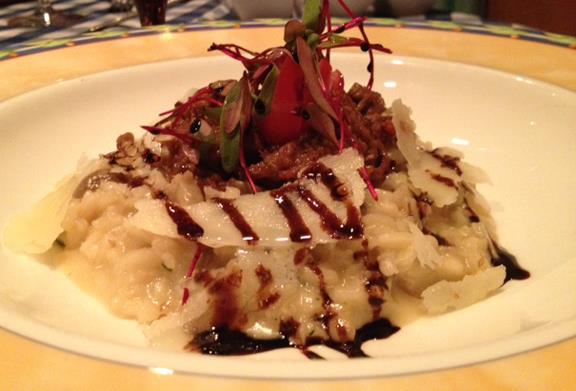 The dinner concluded with a decadent Torta Caprese, a "Capri" island of love chocolate almond cake, with amaretto mascarpone sauce and crispy blueberries.
Decisions, decisions …