The "gate to plate" experience is widely touted, and one from which I have learned about environmental and quality procedures proudly practiced by folks raising beef cattle. It was equally interesting for my colleague, Dee Walenciak, and me to visit the M.F. Foley Company in New Bedford, Mass. — just two beef gals at a fish market.
We're calling it our surf and turf field trip.
It's where we became acquainted with Foley's "hook to skillet" philosophy.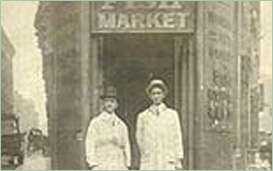 Foley Fish is a family business that has been around for four generations, selling seafood to restaurants and specialty retail stores nationwide. Their story begins at the dock, where Foley buyers are on site daily to select "the top of the catch" or fish most recently caught. Since fish is so highly perishable, the "spoilage clock" begins the moment it's caught.
Perishability Rule: One day of "shelf life" lost for each day fish is stored 2° above 32° F.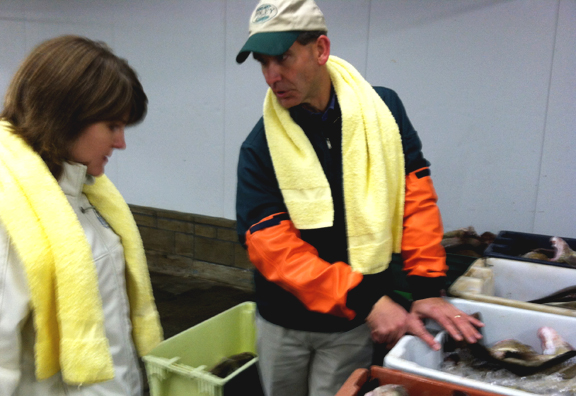 At an early morning auction, Foley president, Pete Ramsden, showed us what to look for when selecting the freshest seafood.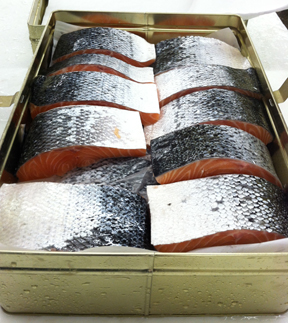 When a recently purchased catch is unloaded at the Foley plant, their skilled team takes over. They employ a system of meticulous handling to uphold the company's very high standards.
Foley Fish ships all of its fish in metal tins rather than plastic, because the metal better conducts the necessary cold to preserve fish shelf-life. Foley's uses special 12° F. flake ice to pack all ground-shipped orders, and special Foley gel packs ensure air orders remain at optimum temperatures.
My favorite part of our day was enjoying a light and delicious salad topped with fresh Foley sea scallops. Here's the scallop preparation technique Laura Foley Ramsden (great-granddaughter of M.F. Foley) shared with us: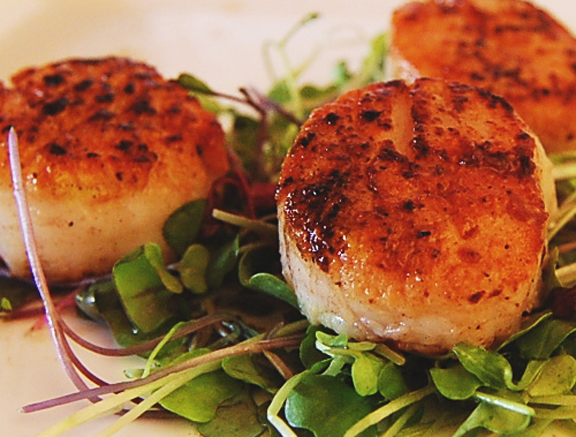 Remove the small side muscle from the scallops; season with salt and pepper. Heat a large sauté pan or skillet until very hot; add 2 teaspoons butter and 2 teaspoons olive oil.  Add scallops to hot pan, making sure that they do not touch each other. Cook scallops on each side until very brown, about two minutes per side. Scallops should be medium rare, with a little translucency in the middle. Serve immediately.
Hungry? Why not pair tasty scallops with a tantalizing steak — find a favorite recipe here. Or, try our surf and turf burger recipe!