Keep calm and write a blog … says the sign on my desk. Now that the frenetic — but always energizing — activities of the holidays are officially over, I am set to write about what is on my horizon in 2013.
My doctor told me yesterday that my BMI makes me borderline obese. I think that was cruel and unusual punishment considering we just came off the granddaddy of overeating seasons!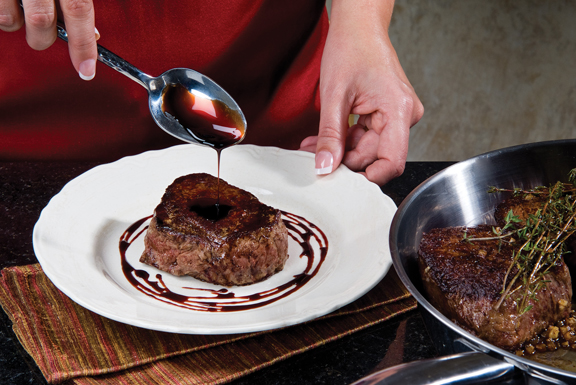 Over a year ago, my husband lost — and has kept off — 60 pounds!  How did he do it? Daily exercise (like a maniac!) and eating beef as often as possible. Seriously, he is a born carnivore and beef has always been his "go-to protein."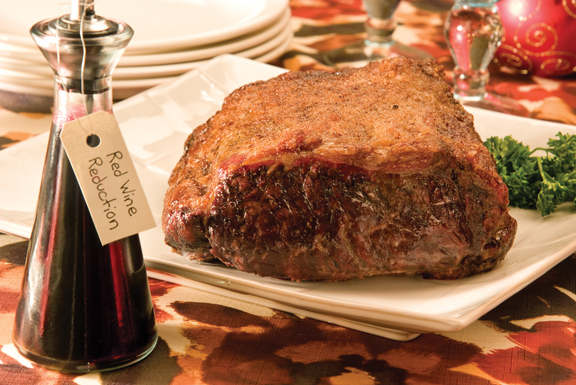 He most often chooses a strip steak and salad at our favorite, local restaurant featuring the Certified Angus Beef ® brand, The Wooster Inn. If we're craving their classic burger we skip the bun, split the beef and add a salad.
When it comes to protein … did you know?
There are 29 lean cuts of beef.
Most often you can identify them by cuts that have "round" or "loin" in the name. Even steakhouse favorites like tenderloin and New York strip (which comes from the loin) count! Flank, top sirloin and T-bone steaks are all lean cuts, too. According to government standards, "lean" cuts have less than 10 grams of total fat, 4.5 grams or less of saturated fat, and less than 95 milligrams of cholesterol per 100-gram (3.5 oz.) serving.
With so many options, I should have no trouble eating a variety of great meals.
Now if I could just get out of my warm bed and head to the gym!