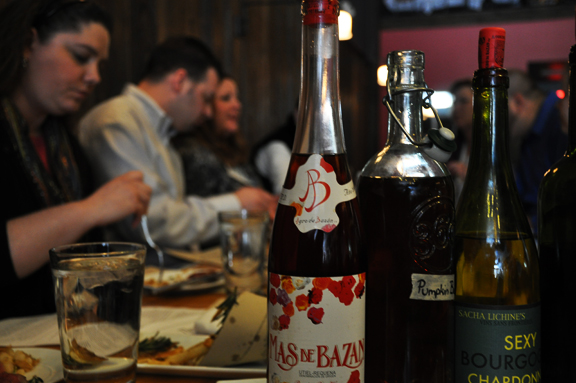 What do you know about vinegar?
How many varieties can you name? Where does it come from?
Why does some give your food the perfect touch of … je ne sais quoi?
Why do others snap your head back at first whiff?
Make no mistake about it … vinegar – even if we know little about it – is hot among chefs. And perhaps nowhere in the country has a restaurant taken its love for this mysterious ingredient to such heights as Cleveland's hip Gateway District gastropub, The Greenhouse Tavern.
The Tavern, which opened under the direction of chefs Jonathon Sawyer (who competed against Geoffrey Zakarian on Food Network's Iron Chef America), Jonathan Seeholzer and Brian Goodman in 2009 , has established itself as one of Cleveland's destination eateries.
Championing Ohio's local, sustainable foods movement and the state's only green-certified restaurant, Greenhouse offers customers anything from traditional dishes with a twist to unique palate-pleasing, visually stimulating creations like the much-talked about roasted pig head. And one of the key ingredients in nearly every dish that leaves the GHT's bustling kitchen?
Yup, vinegar.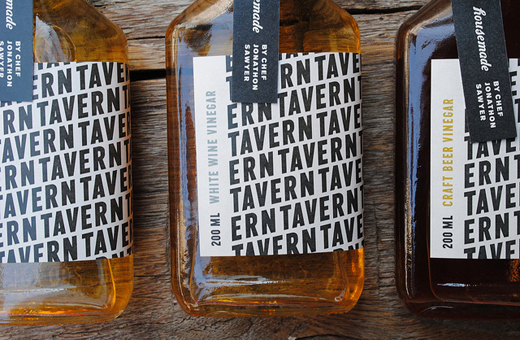 "It's kind of been Sawyer's baby since before Greenhouse was opened," said Seeholzer, a Cleveland native who teamed with Sawyer to open Michael Symon's Lolita before launching their current ventures. "Vinegar is sort of like sourdough bread. It's a live culture. The mother is about five years old now, and that's basically allowed us to have our own sustainable vinegar program."
So popular has the vinegar program become that the chefs are launching their own line of Tavern vinegars, supplying fellow chefs and customers with a taste of their creations brewed right in the basement.
"For me, it was really born out of necessity," said Sawyer. "I was getting frustrated about paying $27 for a California cabernet vinegar and not getting a quality product and price. Our customers love this. Besides the imprint it leaves on dishes that are unique to us, it's become a great Christmas gift. We use the red wine vinegar in our short rib braise. We braise ox tail in a garlic beer vinegar. We use it in all sorts of sauces on our steaks. It's just a great way to finish a sauce and add tons of flavor to it."
Tavern Vinegar also makes an appearance in the chefs' other Cleveland food ventures: the Japanese-American noodle shop, Noodlecat, and the casual concept: Sawyer's Street Frites, located inside Cleveland Browns Stadium.
It can also be purchased at Publican Quality Meats in Chicago, Revival Market in Houston, as well as other locations around the country.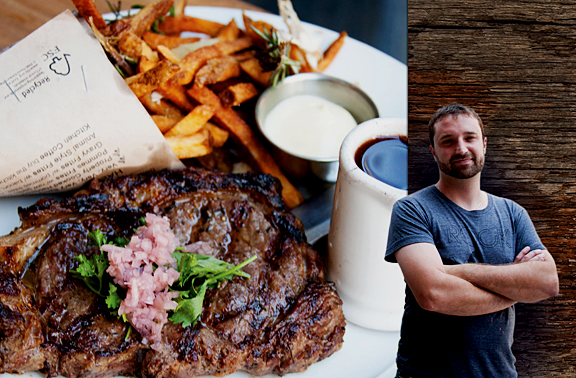 For Seeholzer, a classically French-trained chef with a degree from the Culinary Institute of America at Hyde Park, Tavern Vinegar adds a special touch to one of his favorite dishes – classic beef Wellington. It also happens to be this month's featured dish on the Certified Angus Beef ® chef calendar.
"That's a dish I've been making since I was 14 working at the White Oaks in Westlake," Seeholzer said. "It's something we do on large event days – like New Years and Valentine's Day. We pick a traditional sauce – a bordelaise, béarnaise, hollandaise – a stick to your rib type sauce, and do a variation on the Wellington. I'm a meat and potatoes guy. I like to stick to the classics."