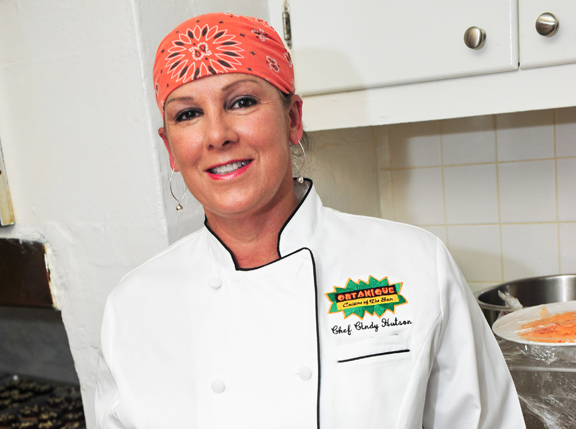 Cindy Hutson has been known for a lot of things during her more than two decades as one of the most influential chefs in Florida. Her penchant for utilizing tropical flavors and seasonings in an innovative style has made her a household name, with visitors flocking to her Ortanique on the Mile in Coral Gables, Ortanique Grand Cayman and, most recently, the Dunmore on Harbor Island in the Bahamas.
But to us, Cindy is much more than just a chef.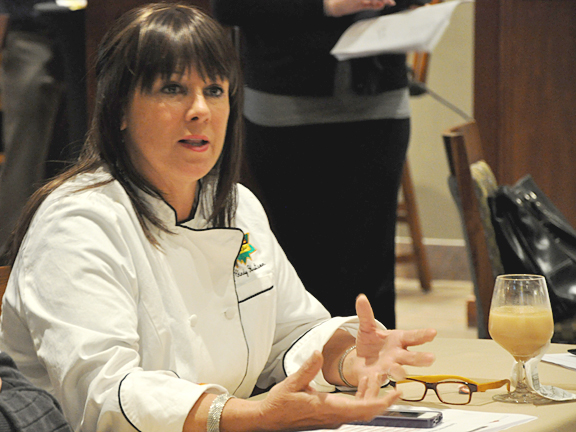 She's a trendsetter, somebody chefs around the world can look to for ideas on new twists and old classics.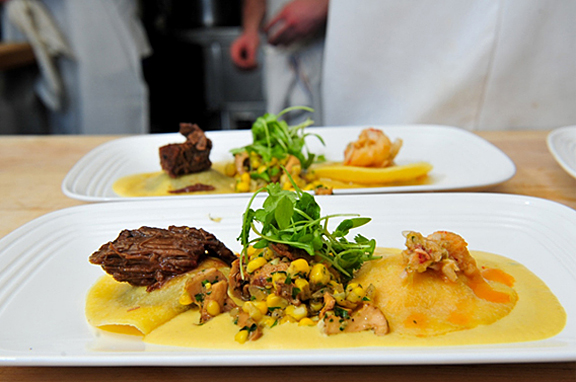 Like her take on surf and turf — a lobster ravioli, served alongside truffle-braised Certified Angus Beef ® brand short ribs. A brandied cream corn and chanterelle nage rounded out the dish's dynamic flavors.
She's a student. Never settled with her current state, Hutson counts our own Dr. Phil Bass among her resources.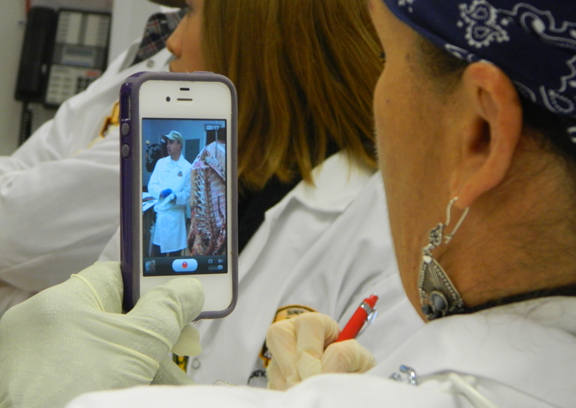 She's a mentor to great, young chefs. Perhaps you remember Chef Sara Mair from Season 3 of Bravo's Top Chef.
Mair has spent considerable time working with Hutson, and is now the executive chef at Ortanique Grand Cayman.
She's a fisherman. No fooling.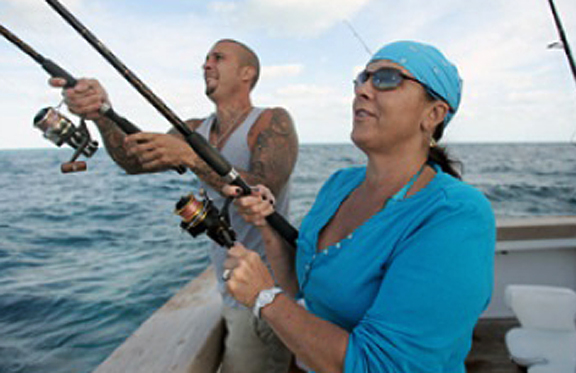 Before she became known for her cuisine of the sun, Hutson captained a charter fishing boat in Miami. She hasn't yet found a way to pull a Certified Angus Beef ® ribeye out of the ocean just yet, but she's working on it.
And there's another thing she is, too. A calendar girl.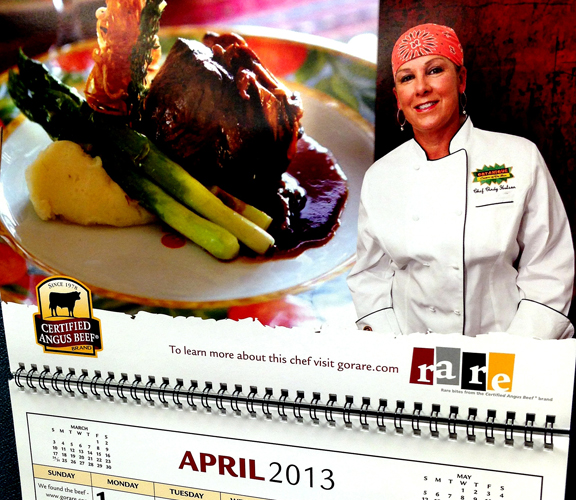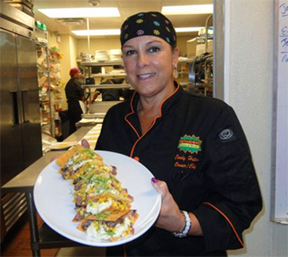 Miss April, to be exact, on this month's Certified Angus Beef ® brand calendar.
We'll bring you more from Chef Cindy Hutson in the coming months. Stay tuned!