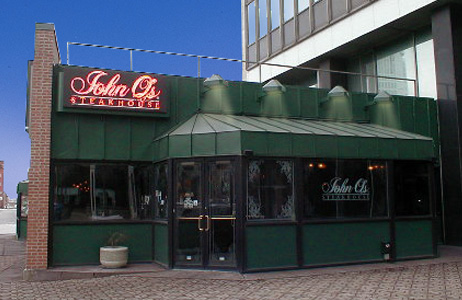 Whether or not you hail from Northeast Ohio, there's something unmistakably familiar about stepping into John Q's Steakhouse. The deep, rich wood grain. The jovial, light-hearted ambiance that seems as though visitors are celebrating something nearly every day. The glassed-in cases spotlighting memorabilia from the city's sports annals. The regulars. The frothy head cascading down the side of a beer glass resting on the bar. The clinking of china. The friendly, soft-spoken owner greeting you at the door when you walk in, and patting you on the back asking about your meal on your way out.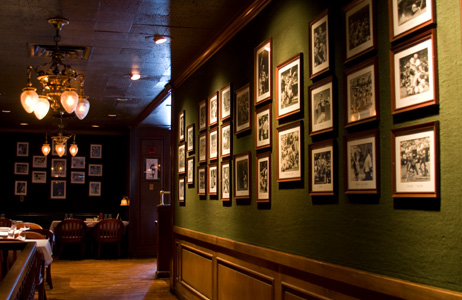 Cleveland media have described it as the "Cheers" of Public Square — where everybody knows your name. But Norm Peterson and Cliff Clavin never had it quite as good. The fictional Cheers didn't serve the type of classic cuisine owner Rick Cassara and staff have offered patrons for the 30-plus years.
"We're a locally owned and operated restaurant," says Cassara. "We provide a traditional steakhouse experience. What we offer is a good porterhouse, a good strip steak — the classic things people come out and enjoy. Cleveland is still very much a blue collar town, and I think we provide that alternative. It's something that's worked quite well for us."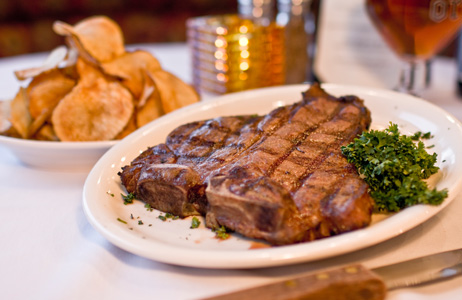 Truth be told, John Q's is a throwback to a time when guests wore suits, ties and dresses to dinner. Operating in the shadow of some of the city's tallest buildings, and a stone's throw away from the bustling Horseshoe Casino that now operates in the historic Higby Building, Cassara's staff goes out of its way to drive home that old-time, classic fine-dining feel.
Upon being seated and after ordering drinks, a server approaches your table holding a large platter of raw proteins — steaks, chicken, pork and fish — and gives a thorough description of each. Some are marinated, some coated with cognac and black pepper, some left completely naked to stand out in their own, unaltered glory — like a Certified Angus Beef ® ribeye packed with rich marbling that promises to be ultra tender. Of course, it's not until the food arrives at your table prepared by Chef Curtis Parker's staff, that John Q's star truly shines brightest.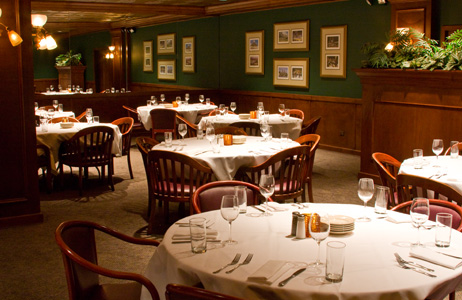 The restaurant has been a popular destination for notable professional athletes and celebrities since its inception, undoubtedly drawn by its pristine reputation and true "Clevelander" feel — understated by its Browns, Cavaliers and Indians décor.
"Cleveland is a sports town," says Cassara, whose restaurant is a short walk from Cleveland Browns Stadium, Progressive Field and Quicken Loans Arena. "Sports and steaks go hand-in-hand. Whether it's people going to a game or just watching on the TV in our restaurant, sports have been important to Cleveland."
But Cleveland is gaining a reputation for more than its sports history. With the popularity of favorite son Michael Symon and up-and-coming chefs like Jonathon Sawyer, Brian Goodman, Shawn Cline, Chris Hodgson, Matt Mytro and others, Cleveland is making waves on the nation's food scene. And, John Q's has taken on the role as one of the city's elder statesmen.
"I love seeing what these young chefs are doing in town," Cassara says. "I can't speak highly enough of what they're doing. They're truly giving our city a new look."
*All photos borrowed from here.