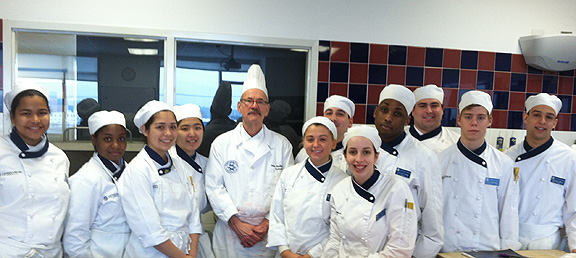 I recently went back to school … and discovered that one of the best learning tools is curiosity. I put on my "I want to know more" hat and observed a beef fabrication class at Johnson & Wales University in Providence, R.I.
Tell me and I will forget; show me and I may remember; involve me and I will understand. ~ Chinese Proverb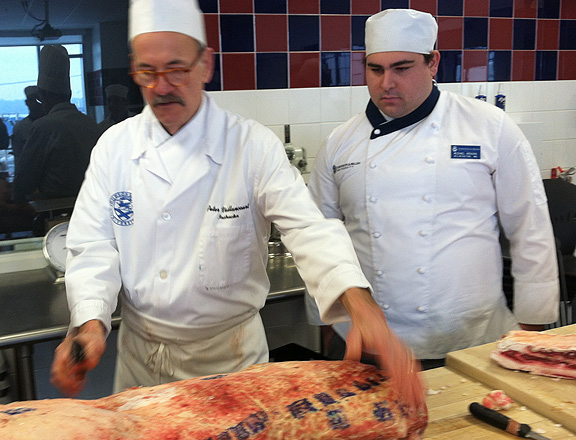 Our instructor was Peter Vaillancourt — an amazing and effective teacher who understands and practices engaging his [mostly] eager students (the class starts at 7 a.m. after all!) in active discussion and hands-on participation. Peter sang, shouted, used colorful language — even spryly jumped up on a table and did his best imitation of a steer — to get his points across.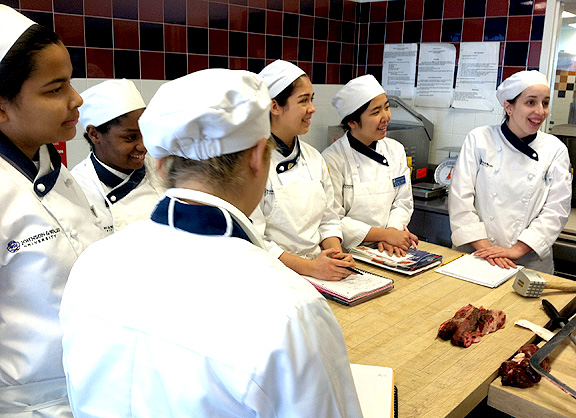 He taught us so much in class about using and cutting beef. My basic takeaways are these:
Everything comes down to dollars and cents (whether you're talking pounds or portions)
Pricing is determined by supply and demand (and we all want the best value per dollar)
Every cut — meaning with a knife blade —has its consequences (think of the old adage: measure twice, cut once)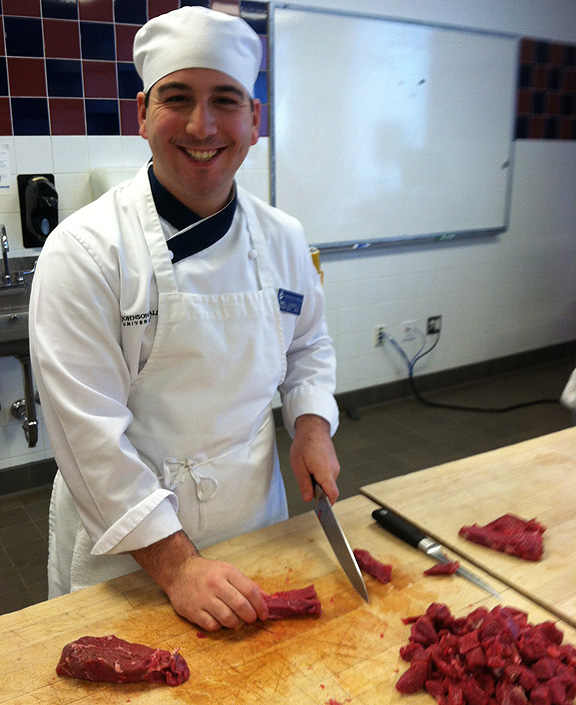 Bottom line, you can always teach a cowgirl new tricks that she will use in her quest to educate others. And speaking of tasty, tender, premium Angus beef … I'm hungry! Perhaps one of these recipe options will do the trick.
Happy eating from one beef lover to another!