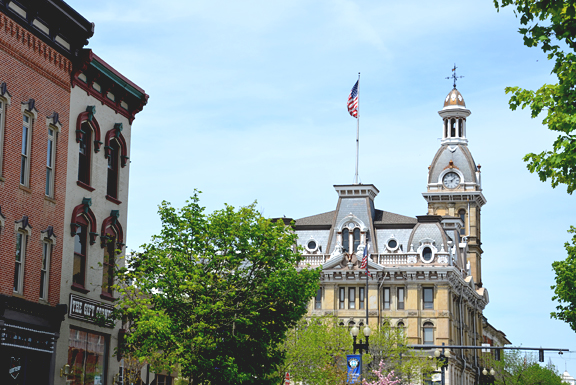 Wooster, Ohio isn't a 'bright lights, big city' sort of place, but it offers an abundance of hometown hospitality that welcomes visitors and locals with a charming Main Street and downtown area, fantastic public library and unique shopping opportunities. There's a thriving arts scene including The Ohio Light Opera, and a burgeoning culinary community with specialty restaurants to suit every palate. Wooster is a college town — The College of Wooster and The Ohio State University's Agricultural Technical Institute call it home. It also happens to be the location of Certified Angus Beef ® brand corporate headquarters, and its Education and Culinary Center.
We recently welcomed journalists and editors from Food Channel, Better Homes and Gardens, Taste of Home and Midwest Living for a sort of  "Beef 101" experience — lessons in meat science, butchery and an inaugural public cooking class.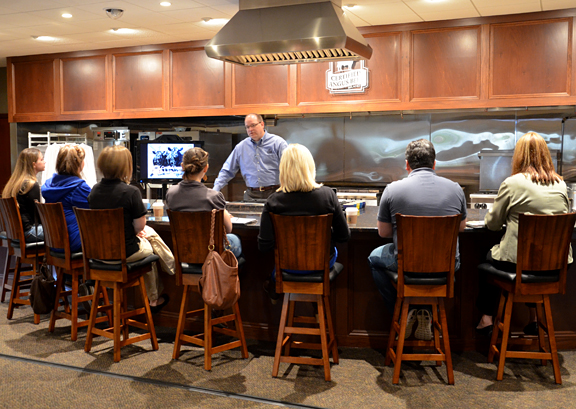 The event began with a recap of the Certified Angus Beef ® brand's local history and mission, delivered by President John Stika. The company was founded in 1978 by a group of cattlemen intent on pleasing beef lovers with great tasting steaks every time they ordered. It was a lofty goal and one that continues to be accomplished 35 years later. So how did the world's first and leading beef brand come to thrive in Wooster?
Progress, plain and simple. The company's original office was located in founder Mick Colvin's home in nearby West Salem. A lot has changed since 1978, but the brand's mission remains true and today the Certified Angus Beef team is dedicated to 16,000 business partners (including chefs, restaurateurs, packers, distributors and retailers) and 33,000 Angus cattlemen and women around the world. We're also determined to share our love of beef with you.
And we've learned a little 'grill talk' never hurts.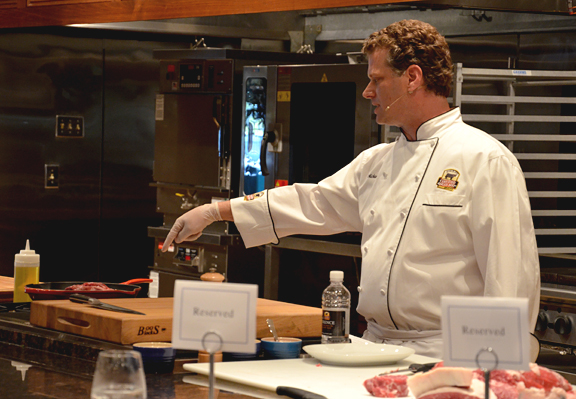 Chef Michael Ollier took center stage during the cooking class, dazzling the audience with sizzling insight into what makes a great steak and how to prepare beefy meals at home.
He showcased various cuts and cooking methods from pan-frying to grilling. But it wasn't all demonstration. Chef Michael mingled with participants to answer questions, clarify his techniques, and dispel myths about choosing and preparing beef for dinner.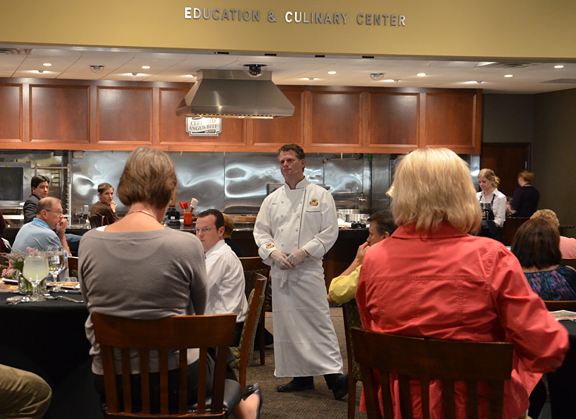 Perhaps the best part of any cooking class is the food. Guests enjoyed local wines from Troutman Vineyard and several beefy appetizer choices, including Chef Scott's carpaccio and crab, with melon and tomatillo …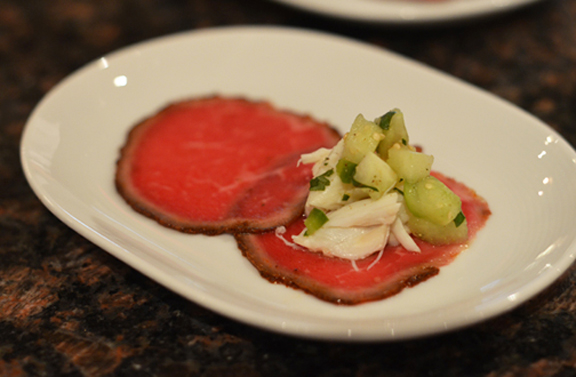 … and warm, spicy Sirloin Empanadas. Click here for the recipe.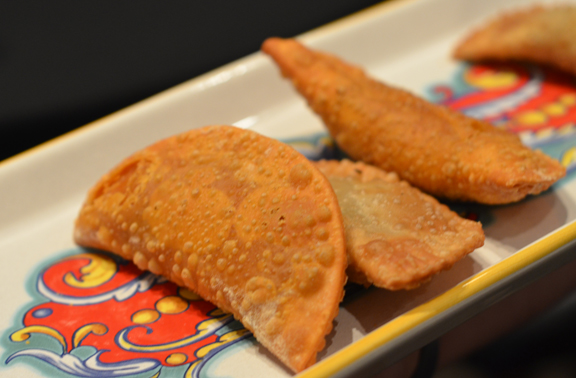 Next came grilled flat iron with charred Vidalias, arugula, red chimichurri sauce and grilled focaccia. Here's the recipe — it's great for making burritos, too!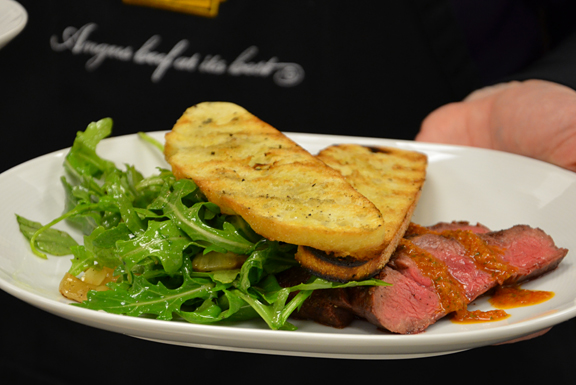 Brace yourself for the main course …
Grilled strip filet over asparagus, morel mushrooms and risotto. Yum!
Speaking of risotto, Chef Donna's spinach and Parmesan version was amazing. We're working on getting her recipe — you'll want to make it, too!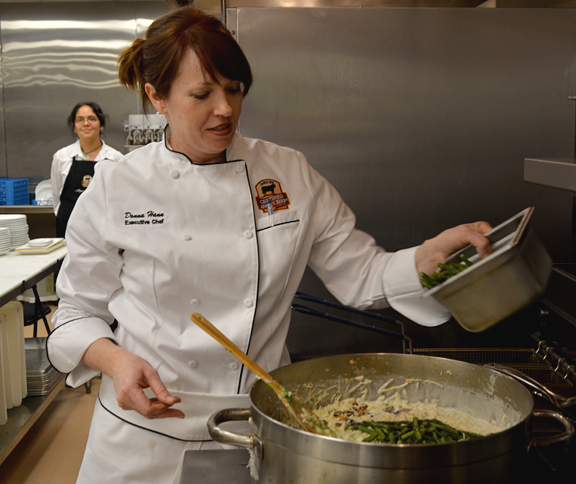 A Meyer Lemon tart with grilled fresh fruit topped off the flavorful feast.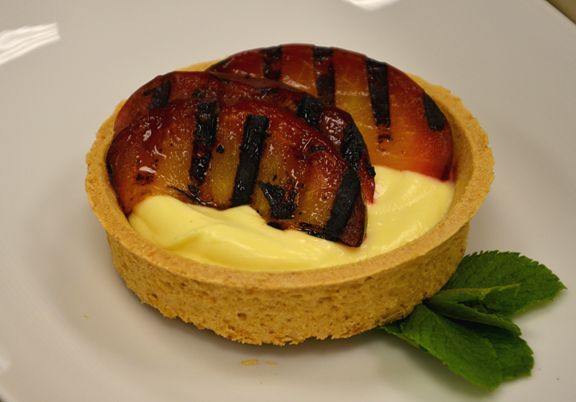 If you've never grilled fruit, do so — soon! Lip-smacking good stuff, I promise.
The cooking class concluded Friday evening, but activities continued for visiting food journalists. They were shuttled around Wayne County to several local attractions including Smucker's in nearby Orrville, Ohio …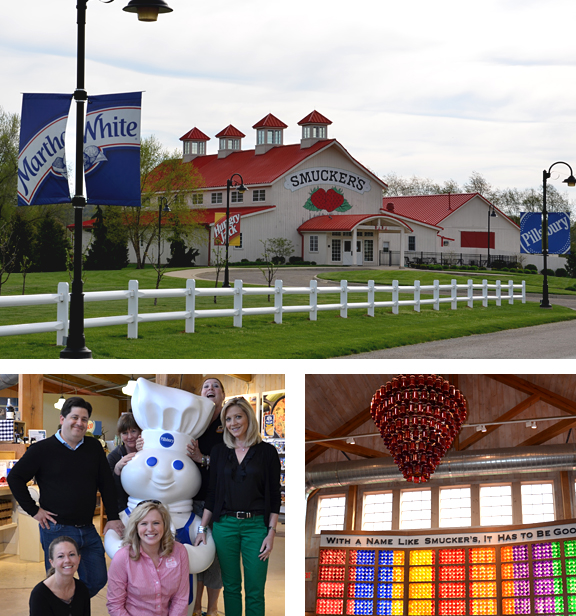 … and Pine Tree Barn and The Granary for lunch.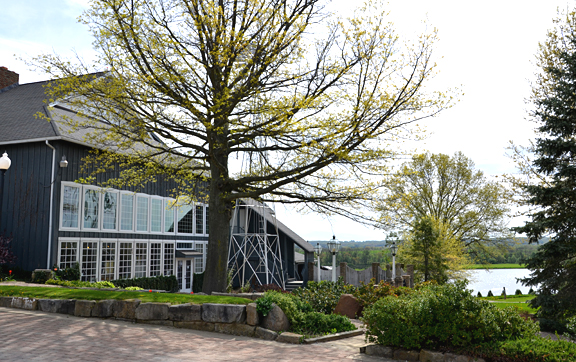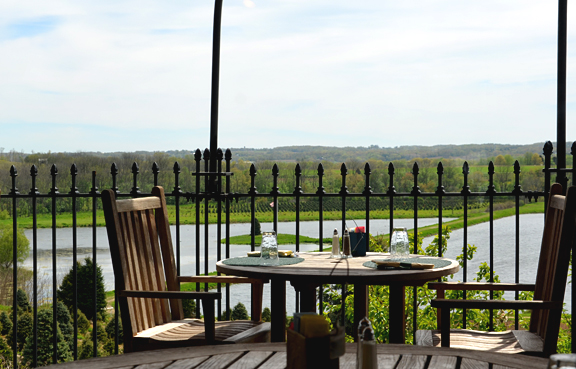 Sounds delightful, doesn't it?
You can participate, too! Additional public cooking classes will be offered at the Education & Culinary Center soon. Upcoming classes are scheduled for Thursday, Aug. 29 and Wednesday, Nov. 20. Proceeds will go to a local charity and limited seating is available. Watch the brand's Facebook page and website for registration information.