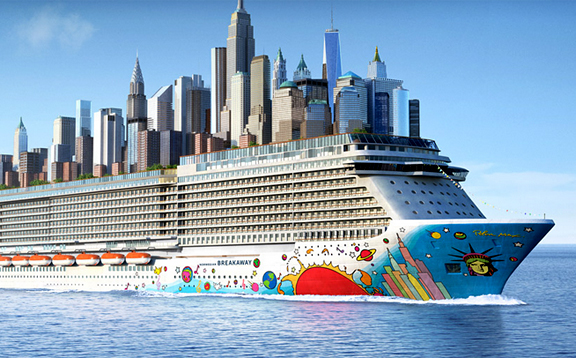 "Sailing, sailing over the ocean blue …"
We've been training on the high seas. And if you're planning a cruise to the Bahamas or Alaska or even Mexico aboard Norwegian Cruise Line®, you'll be relieved to know the Certified Angus Beef ® brand will join you on the journey. It's now the official steak served in the ships' Cagney's Steakhouse.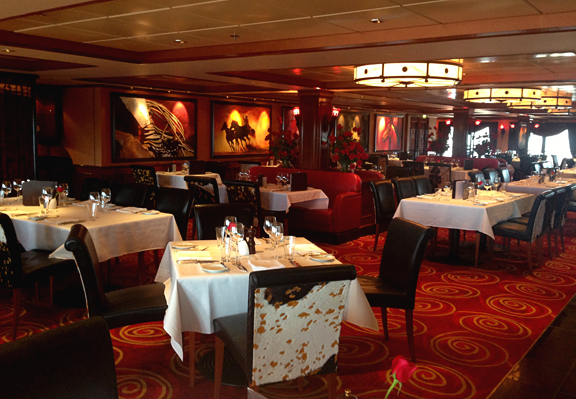 Providing a fantastic meal isn't as simple as ordering the products and serving dinner. To ensure that every steak is impeccable, several lucky members of our staff have boarded various ships  to teach culinary and waitstaff teams at the company's Cagney's Steakhouses all about high-quality beef.

Every Certified Angus Beef ® brand meal is vitally important to us, you see. We want to ensure every ribeye, bone-in ribeye, N.Y. strip and filet on the menu is … mouthwatering.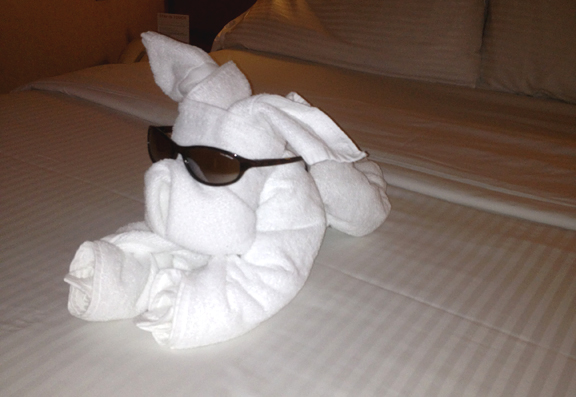 Our "sailors" did their best. And sea legs aside, our team received a very warm welcome from the Norwegian crew, whose enthusiasm — evident in every respect of these amazing voyages —was catching!
Cool Facts about the Breakaway ship
Gross tonnage: 146,600
Overall length: 1,062 feet
Beam: 130 feet
Draft: 27 feet
Engines: diesel electric
Cruise speed: 21.5 knots
Guests: 4,028 (double occupancy)
Crew: 1,640
For more information about Norwegian Cruise Line®, click here. And even if you're not cruising the oceans anytime soon, find Certified Angus Beef ® brand at a restaurant or retailer near you — click Where to Buy.