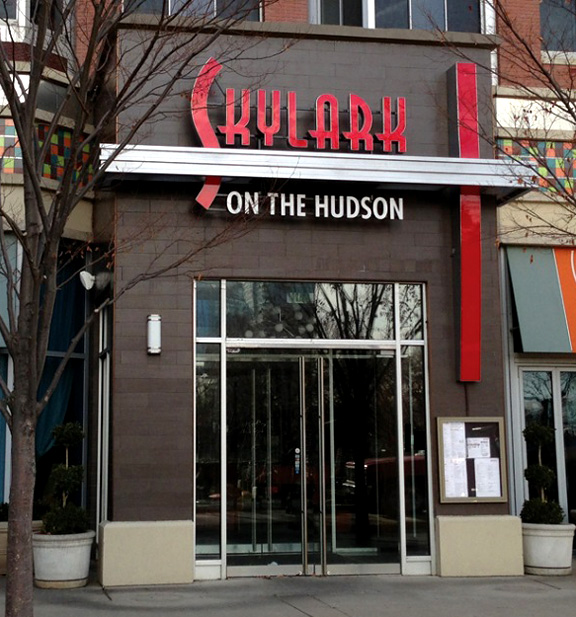 More than seven months since Hurricane Sandy unleashed her fury across the eastern seaboard, a sense of normalcy has slowly returned to metro New York City. The busy streets have resumed their bumper-to-bumper waltz, sidewalks are bustling and cash registers are ringing.
This is where Darryl Harmon calls home.
In late 2012, Harmon left his digs in Philly and headed east, where he signed on with a unique restaurant concept in Jersey City, overlooking the Hudson River and lower Manhattan, dubbed Skylark on the Hudson.
"It's sort of the evolution of the old school diner," says Harmon. "Think of a diner concept with an upscale menu. We've sort of taken that diner feel and given it a bit of new wave funk."
Chances are you haven't seen anything like this.
At this diner you will find an accomplished chef — who's cooked for professional athletes, celebrities and presidents' alike — manning the kitchen and making sure each plate is picture perfect. And at this diner, guests can enjoy a flight of Certified Angus Beef ® burgers, truffle mac 'n' cheese, sous vide chicken and grilled octopus.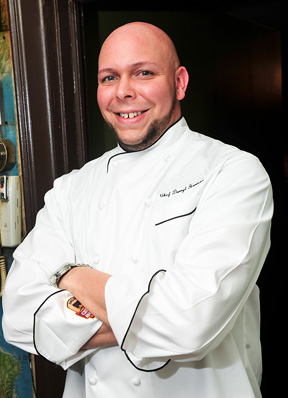 "The restaurant was open for a few months, but then Sandy hit and we couldn't re-open until January," Harmon said. "The response has been really good so far. Our pappardelle Bolognese is amazing and our Scottish Salmon was called 'remarkably intense and bold, and served with a delicate smattering of fingerling potatoes and sautéed spinach' in the Star Ledger."
A New Jersey native, Harmon's menu also features a tribute to the Jersey Shore, including boardwalk pizza, popcorn, crab cakes and saltwater taffy. Think of it as part-Snookie, part-Alice Hyatt, part-Daniel Boulud. But whatever visions this diner brings to mind, it's sure to bring that tenfold to your taste buds.
Next time you visit the Big Apple, swim across the Hudson and give Chef Darryl a visit. You'll never experience anything like it.