When you have a message to spread to the world — one you believe in wholeheartedly and dedicate your life to preserving, promoting and improving — you're willing to go to great lengths to share your point-of-view.
Your mission is fueled by enthusiasm, passion and unwavering resolve. You want to shout your ideals from mountaintops, from sea to shining sea … or from the wide open spaces of an Angus cattle ranch in Montana.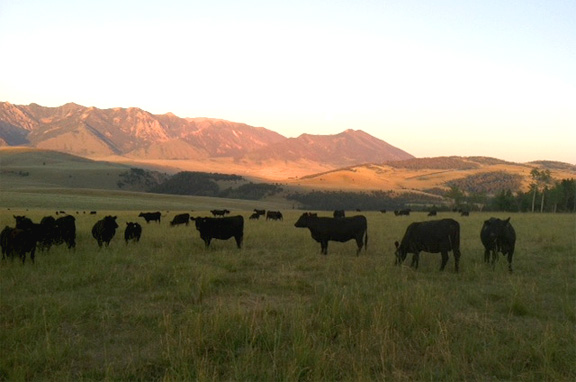 We're at Sitz Angus Ranch in the shadow of the mountains under big, blue sky. We brought along a few of our friends, too. They're master craftsmen and artisans who create magnificent and inspiring works. Their medium? Fresh, flavorful food.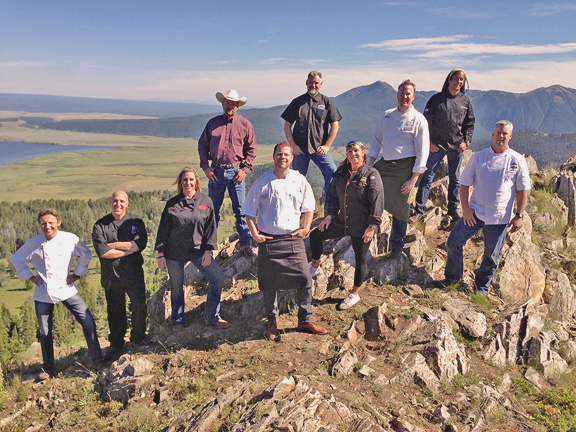 Meet the chefs: Cedric Tovar of Bobo in New York; Peter Vauthy of Red, the Steakhouse in Miami; Rori Schepisi, Boot Hill Saloon & Grill, Vega, Texas; Chris Hodgson, Hodges in Cleveland; Cindy Hutson, Ortanique in Coral Gables, Fla. and Grand Cayman Island; Jeremiah Bacon, Oak Steakhouse, Charleston, S.C.; and back row — Ric Rosser, Saltgrass Steakhouse, Texas; Craig Deihl, Cypress, Charleston, S.C.; and Govind Armstrong, Post & Beam, Los Angeles.
These folks don't just talk the talk. They walk the walk — through wide open spaces and up sides of mountains — to gather around a table and talk good eats. It's a meeting of great minds; those who grow food and those who bring it to the table.
The table happens to be out here …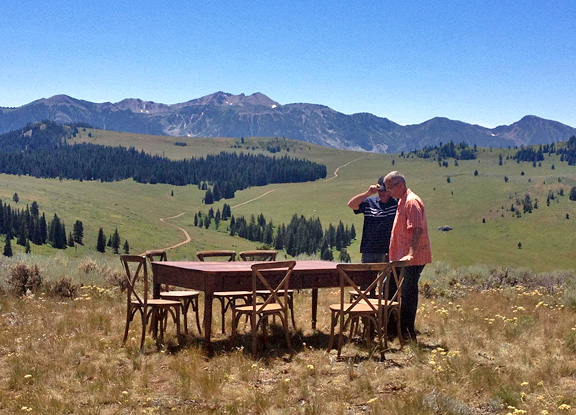 And to truly understand the care and commitment necessary to bring the highest-quality beef to market, we immersed these chefs in a culture of rich heritage that cares as much about quality as they do.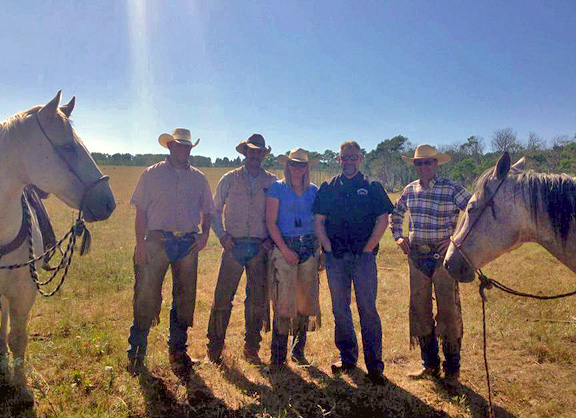 A feast in the field and some serious table talk.
We're building a community — one dedicated to excellence, passionate about the details and inspired by tradition. It's a community working every day to bring the best Certified Angus Beef ® to your table, and we're getting ready to welcome you.
For now, follow the conversation here.