I say "meet" because I'm working under the assumption that you've never met Chuck. Not many have, as a matter of fact.You can find him in the meat case at some grocery stores. Maybe even in the cooler at your favorite restaurant. And if you treat him well, Chuck Denver can be your best friend.
Chuck Denver is a steak — a seldom-used, under-appreciated cut that often finds its way into hamburger meat. But if done right, you can create an eating experience that'll rival the most enjoyable cuts on any menu. For chefs, the Chuck Denver represents an entirely new category of steaks — underutilized, moderately-priced and crazy delicious. These steaks are packed with flavor on their own, but also perform well with marinades and rubs.
Recently, a group of chefs from across the U.S. and Canada visited the Certified Angus Beef ® Education & Culinary Center, where they were charged with creating menu dishes around these types of steaks — specifically the coulotte, tri-tip, flat iron and chuck Denver. They were given only these raw cuts of beef, a selection of vegetables, pastas and spices, and a kitchen stocked with every toy imaginable.
Here is where these great culinary minds landed: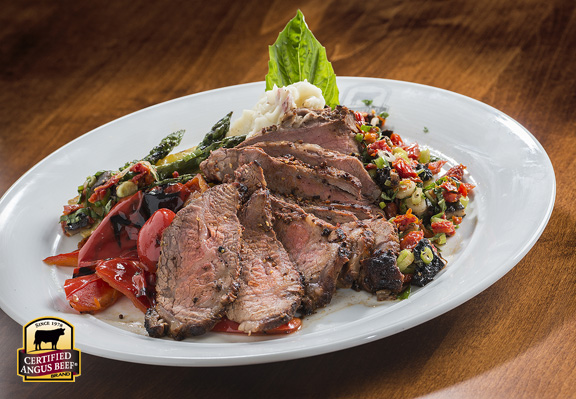 Smoked, ancho chile-rubbed tri-tip with parsnip mash, roasted portabellas and sundried tomato salsa and grilled vegetables. Prepared by chefs: Oscar Acosta, Indian Creek Country Club, Indian Creek, Fla.; Tony Bush, Longwood Cricket Club, Chestnut Hill, Mass.; Naz Cavallaro, Weber Grill Co., Whitby, Ont.; Gary Cox, Wilcat Willies, Springdale, Utah.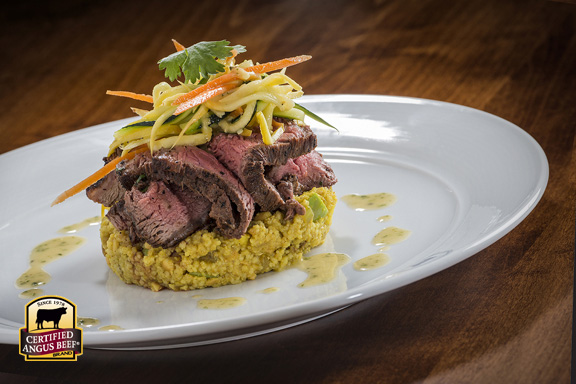 Java-rubbed coulotte with curry-apple couscous and a vegetable salad. Prepared by chefs: Darren Grieves, Northstar Café, Columbus, Ohio; Jason Hembree, Gleneagles Country Club, Delray Beach, Fla.; Mike Knapp, Becks Prime Restaurants, Houston; Matt LaGrow, Northstar Café, Columbus, Ohio.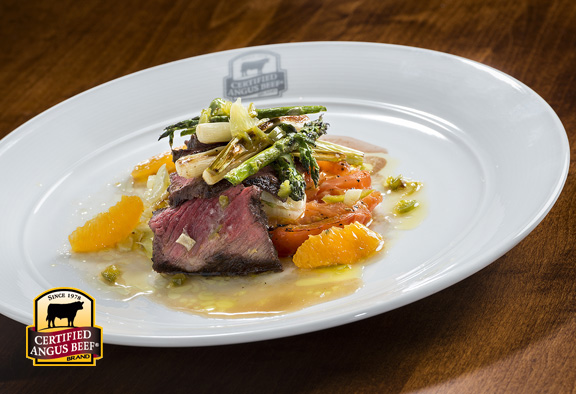 Grilled Chuck Denver with oven-roasted fennel, roasted asparagus and a citrus vinaigrette. Prepared by chefs: Frank Lee, Maverick Southern Kitchens/Slightly North of Broad, Charleston, S.C.; Ming Li, Titan's Steakhouse, Hamburg, N.Y.; Russ Loub, Little Apple Brewing Company, Manhattan, Kan.; Artie Loub, Little Apple Brewing Company, Manhattan, Kan.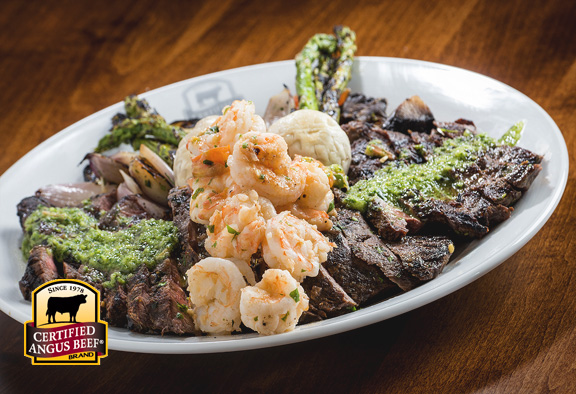 Italian-herb marinated flat iron and shrimp with green chimichurri sauce and grilled vegetables. Prepared by chefs: Kevin Malhame, 3rd and Hollywood, Columbus, Ohio; Eric Stoessel, Restaurant Hospitality magazine, Cleveland; Jose Tobon, The Surf Club, Surfside, Fla.; Nathan Roose, Sammy's, Zachary, La.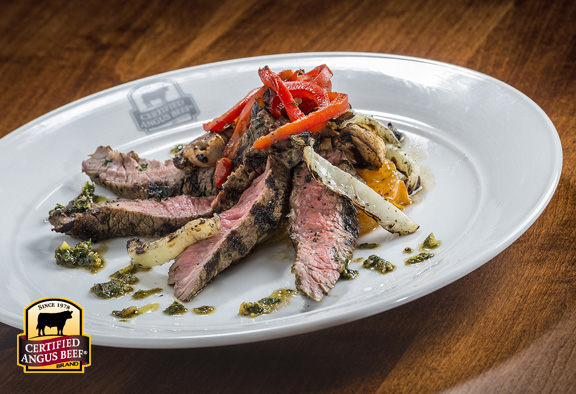 Parsley, cilantro and ancho-chile chimichurri-marinated chuck Denver, with grilled onion and red pepper. Prepared by chefs: Mike Suttles, Island Prime/Cohn Restaurant Group, San Diego; Chris Temple, Braemar Country Club, Spencerport, N.Y.; Jack Wozniczka, Republic Chophouse, Green Bay, Wis.; Amy Sherman, Cooking with Amy, San Francisco.