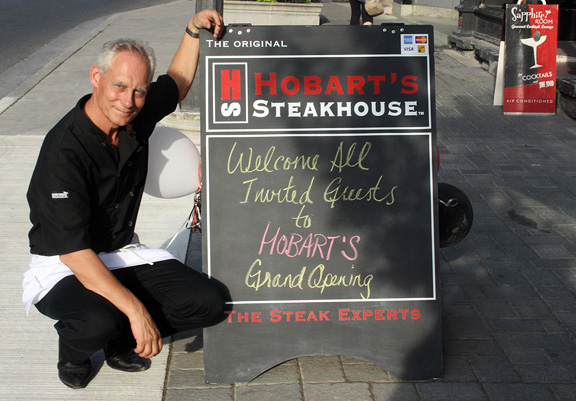 I'm always on a quest for beautiful food and I found it at the grand opening celebration of Hobart's Steakhouse in Ontario, Canada. Guests at the restaurant's new, second location enjoyed a grand opening affair of appetizers and main dishes that had mouths watering. And speaking of grand fare, check out these lip smacking dishes!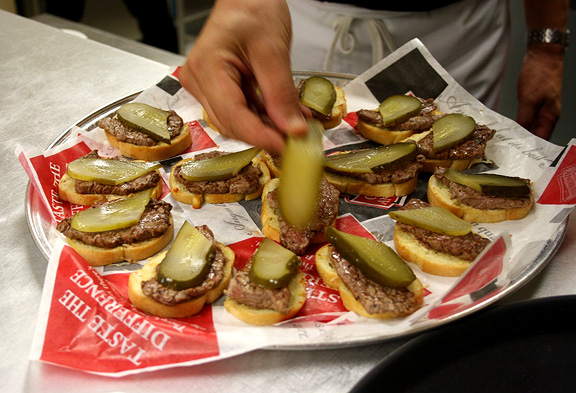 These tasty treats are Sirloin Bites — crisped bread rounds with parmesan and garlic butter, topped with thinly sliced top sirloin and Kosher dill pickles. This unique combination of flavors was inspired by Hobart's Steakhouse co-owner, founder and chef, Frank Peters. He says he heard a few years ago about a dish that combined beef and pickles. He had to try it for himself — and it's now a staple on Hobart's appetizer menu.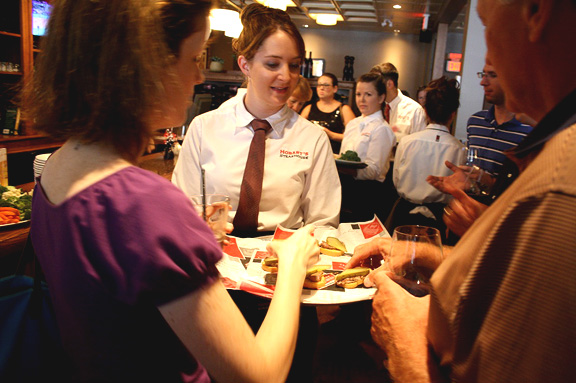 And they're good, if the mingling and munching of over 100 guests is any indication!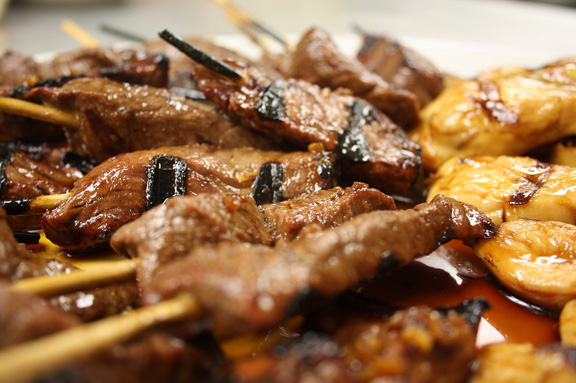 Yakatori — sirloin and chicken skewers with an intense homemade teriyaki sauce. The sauce packed a delicious punch with a powerful combination of ginger, brown sugar, garlic and soy sauce. This Japanese dish literally translates to "little birds." Frank says it's "as prevalent (in Japan) as hot dog stands" in Canada and the United States.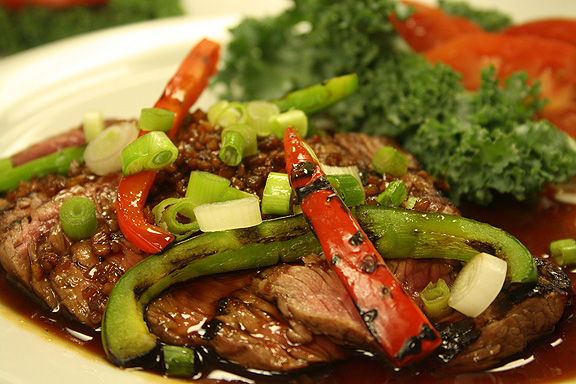 More than 50 guests stayed for dinner on opening day, and some ordered the Yakatori entrée. The thinly sliced, grilled sirloin is topped with vegetables and the hand-crafted teriyaki sauce for a tasty kick.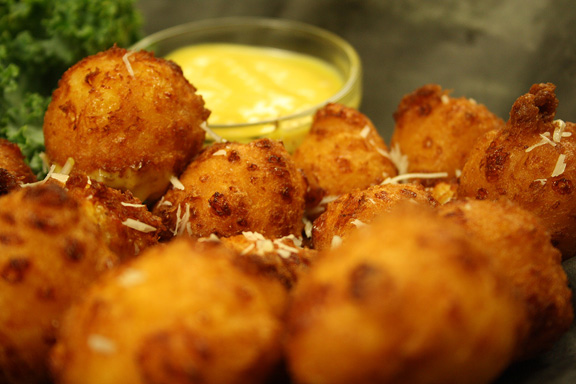 Cheese fritters — biscuit batter with cheddar and mozzarella cheese inside, Parmesan cheese sprinkled on top, and sweet mustard sauce for dipping. That sounds fried and scrumptious to me!
Frank was one busy chef on opening day, welcoming guests and working with his team to prep various dishes. And just look … it's pretty easy to image the tantalizing smells from Frank's kitchen wafting into the street and enticing guests to enter the new restaurant.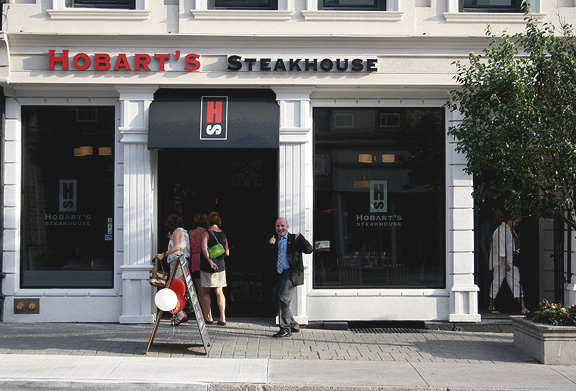 Some who lingered for dinner ordered the ribeye, topped with mushrooms …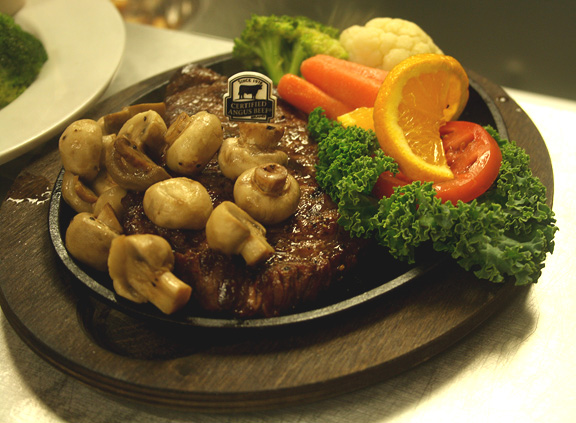 … and others sliced into a juicy 12 oz. top sirloin steak. Mmm, flavorful! (Flavourful for our Canada friends!).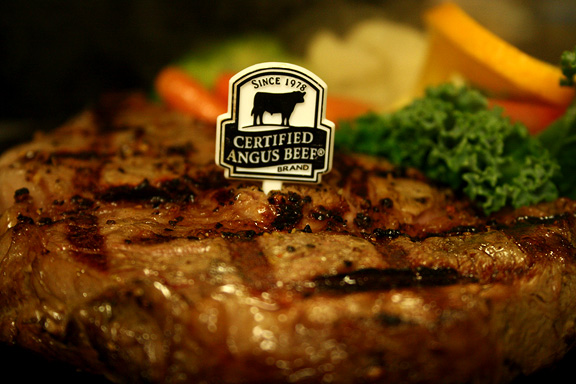 I can't imagine anyone going home hungry from Hobart's! 
Until we travel again,
Emily