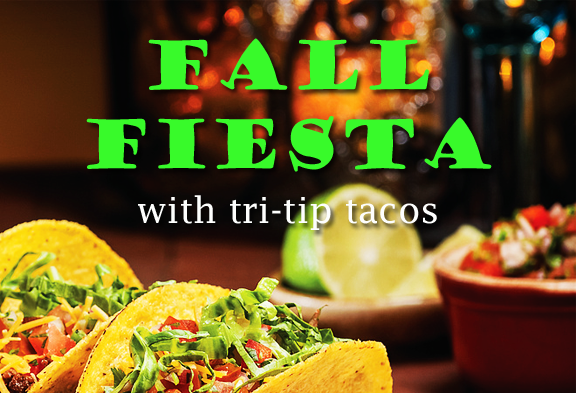 Autumn makes me want to gather family and friends for a fabulous meal, and with the help of a friend I did just that! We hosted a party with excellent food, wonderful company and festive beverages — a Fall Fiesta complete with Margaritas and tacos. Here's how we did it …
A Mexican Fiesta in 5 Simple Steps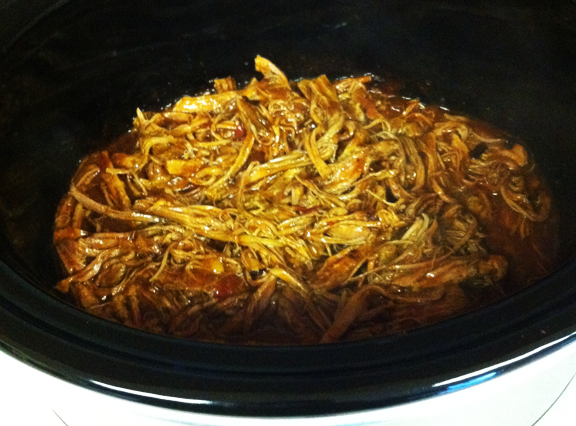 What could be better than typical ground beef tacos? Shredded tri-tip tacos. Yum! A tri-tip roast is the perfect ingredient for this meal. Tri-tip is cut from the loin and offers rich, beefy flavor at a great value. It's a commonly used cut on the west coast, and continues to gain popularity across the U.S. and around the globe. For our meal, we allowed a slow cooker to prepare the tri-tip for us. All that was left to do that evening was assemble the meal and make Margaritas. It took us about 30 minutes, and we fed 10 people.
To make the tri-tip you will need:
One Certified Angus Beef ® brand tri-tip
1 taco seasoning packet
1 garlic clove, minced
Step 1: Place a fresh tri-tip roast in a slow cooker with 2 cups of water, contents of one taco seasoning packet, and a clove of garlic, minced. Cook on high for 4-6 hours or 6-8 hours on low. (We cheated a bit and used a premixed taco slow cooker sauce.)
Step 2: Enjoy your day. Go to work. Play with your kids. Run errands. Do whatever you need to do, without so much as a worry about dinner!
About 30 minutes before guests arrive:
Step 3: Pull out that big hunk of delicious, juicy, fork-tender beef from the slow cooker (between 145° F and 160° F, depending on your preference) and shred into bite-sized pieces with two forks. Place the shredded tri-tip back into the cooker and stir into the savory, seasoned juices. Set cooker to low until ready to serve.
Step 4: Assemble final ingredients. You will need:
1 garlic clove, minced
1 each, green and red peppers
1 can refried beans, heated on the stove
1 pkg. instant rice, prepared according to package instructions
Fresh guacamole (we used a pre-made version, but you can make your own)
1 large yellow onion, diced
2 tomatoes, seeded and diced
Flour tortillas
Tortilla chips
Step 4: Heat a skillet, drizzle with olive oil and sauté peppers, onion and garlic until translucent. While those cook, heat refried beans in a saucepan. Assemble other ingredients in individual bowls or ramekins so guests can assemble tacos to their liking. We also offered several taco toppings:
Queso
Shredded cheddar or other cheeses
Sour Cream
Salsa
Step 5: Get your margarita glasses out (oh wait, maybe that should have been Step 1!), grab your sombrero and welcome guests for a festive, tasty fiesta.
Side note: I love spicy food. My friend, on the other hand, prefers a milder flavor profile. Choose your spices wisely. In our case, we made the tri-tip spicy and then lessened the bite with yummy queso drizzled on top of our tacos. Because warm cheese makes everything better!
Still hungry? Try one of these festive beef recipes!