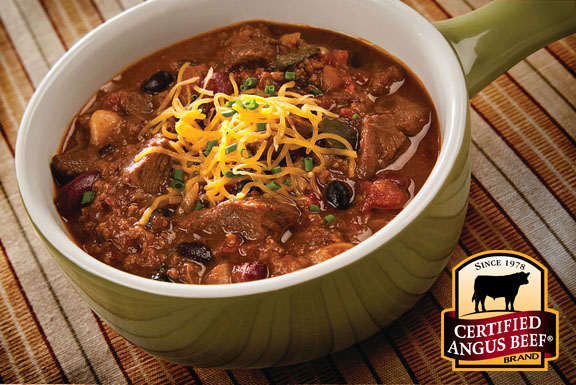 When the temperatures plummet, there's nothing more satisfying than a bowl of red. This super bowl is my go-to choice, whether I'm planning a casual winter get-together (hello, game day!) or a regular Tuesday evening dinner (thank you, slow cooker). Providing warmth and spice, I find it satisfying in ways that no other dish can match.
Of course, chili is one of those dishes that everyone seems to have an opinion about. "Beans or no beans?" may be one of the most passionate discussions that rages at dinner tables across the nation. For the record, I'm strictly a no-beans kind of gal – I happen to see legumes as mere filler taking the place of beef's rightful place in the bowl. Let the debate commence.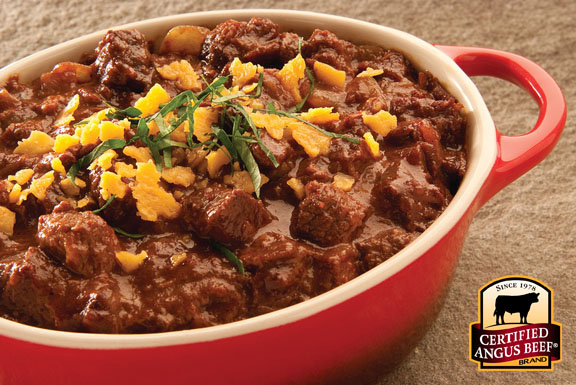 I suspect everyone with one of those closely-guarded secret chili recipes — and we all know folks who boast about them! — has an unusual ingredient or two in the mix. I've heard of people using peanut butter, or cocoa powder. (Never both, thankfully … let's agree to save the Reese's Cups for dessert, all right?) The secret's out that Cincinnati-style chili includes spices like cinnamon, allspice and ground cloves … but that tasty, unique variation is almost a whole separate topic!
Chili is one of those wonderful dishes that has a multitude of possible variations and endless opportunities to customize. In addition to the beans/no beans question, do you like it thin like soup or thick like stew? Do you use tomatoes or not? Should it be served alone, or on hot dogs, corn chips, baked potatoes, rice, spaghetti or elbow macaroni? Do you top it with sour cream, shredded cheese, chopped onion, or all of the above? And perhaps one of my favorite variations: ground beef vs. steak cubes? (Sorry, but I won't even dignify the thought of using proteins other than beef!)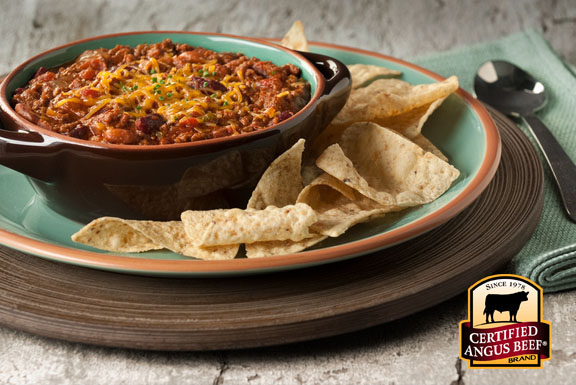 Have I gotten you craving a bowl right now? Here's a few recipes to get you started:
Easy Ground Beef Chili – an all-around great go-to, with balanced flavors,
widely-available ingredients and simple preparation.
Game Day Steak Chili is made from steak cubes rather than ground beef. You'll
love the meaty texture!
Beer Chili features — yep, you guessed it — beer! It's actually the perfect complement to the beef, peppers, spices and beans that make up this substantial stew.
Of course, like all of the best chili cooks do, you'll probably end up tweaking and customizing these recipes and I support that!
We'd love to know more about your favorite chili con carne!
Visit our Pinterest board: Feeling Chili!, and leave a comment on any of the pins. We'll invite you to join our board so you can Pin a photo with your best chili recipe before 5 p.m. ET on Sunday, Feb. 9. Then, we'll select one lucky Pinner to receive a Chili Weather Prize Package — including Certified Angus Beef ® brand cuts and a Le Creuset French oven!
So get cookin', and share your Chili Pin-spiration with us!