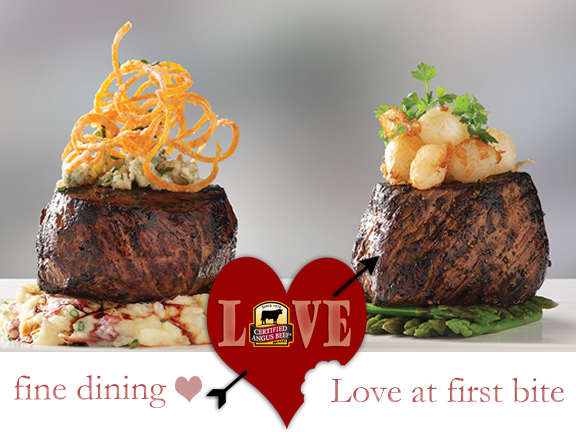 For the last three weeks, you've been reading about some of the most romantic fine-dining restaurants in the country – each guaranteed to deliver the perfect setting for you and your significant other this Valentine's Day. But in New York City, the stakes – or perhaps "steaks" — are always raised, and a visit this week to The Prime Grill showcases premium beef you'll be hard-pressed to find anywhere else.
Joey Allaham didn't come into the restaurant business like most. But, then again, his restaurants aren't like any others, either. The owner of Prime Hospitality Group in New York City, which is known for serving premium Glatt Kosher cuisine, started his journey as a fourth-generation butcher in Syria.
But after relocating to the U.S. in 1993, Allaham utilized his knowledge of fine meats and set out to create a Kosher dining experience unmatched by its rivals — and one that's still enjoyed today by business and casual diners alike.
"I've been in the meat business my whole life," says Allaham, who recently became one of the first restaurants in the world to serve his customers Certified Angus Beef ® brand
Kosher product. "When I saw that piece of meat, I knew it was different. "It's like when a diamond guy looks at a diamond."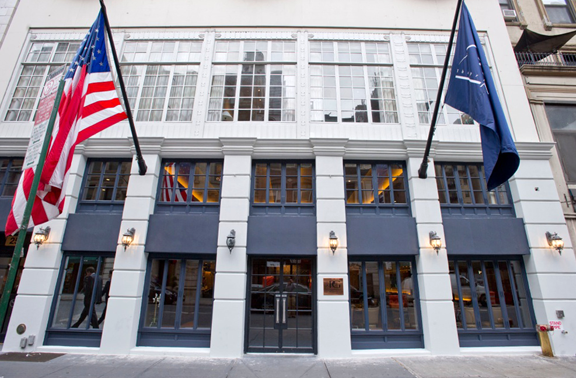 Among  the concepts under Prime Hospitality Group, one that draws particular interest from diners is the Prime Grill, located in Midtown between the famed Broadway stretch and Central Park.
At Prime Grill, Executive Chef David Kolotkin turns out food that would rival any restaurant — Kosher or not — and does it all while following strict kashrut dietary laws.
"Our clientele may not be religious, but all the food in our restaurant meets those requirements," says Danielle Praport, who handles much of the restaurant's communications. "We have two Rabbis who oversee everything. Our chef isn't allowed to break an egg or turn on an oven without them there."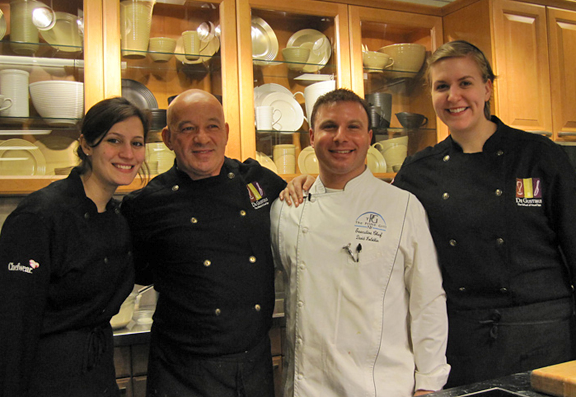 To suggest that Rabbis play an integral role in the restaurant's daily operation would be a gross understatement. In fact, only the Rabbis are allowed to unlock the doors to the establishment, and in the kitchen, they're even responsible for igniting the ovens. If a snow storm is coming that may prevent them from arriving to unlock the restaurant, the Rabbis will spend the night.
When operations are up and running, Chef David and his staff begin churning out food that changes the way diners perceive Kosher. Like many of the premier steakhouses on the planet, Kolotkin's menu thrives on quality ingredients made with simple preparation – letting the natural flavors shine.
"A good piece of meat — you don't need to do much to it," Allaham says. "It's true I pay more, but the meat is totally different."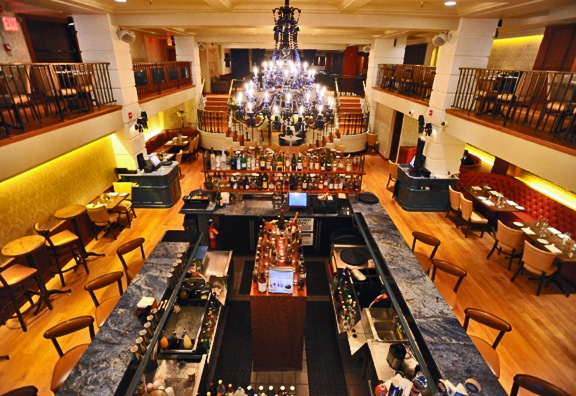 The food, when combined with the service and ambiance of a dining room that attracts couples, businessmen, celebrities and professional athletes, adds to an overall dining experience you won't find anywhere else in the country.
"Joey really started the Kosher dining experience," Praport says. "People think of Kosher dining as things like matzah balls and chicken. But here you can have a very good meal with unique flavors that's Kosher. We work hard at staying ahead of the trends. People can't eat pig or shellfish, but they know they can come here for good food and a great atmosphere. That's what makes Prime grill unique to its Kosher competitors."