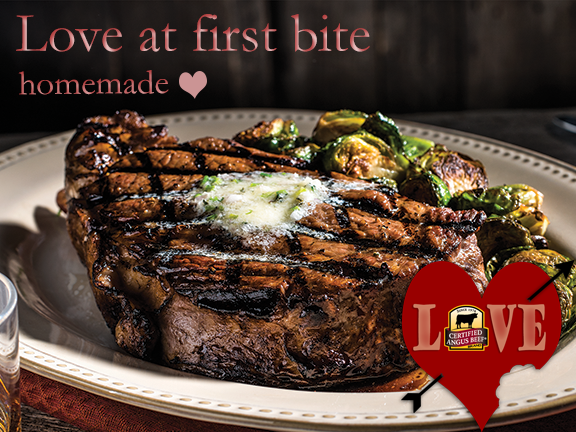 Forced to choose one cut of beef, ribeye would be my steak of choice. It's flavorful but not fussy. It's one of the most tender cuts. A well-marbled ribeye is incredibly juicy. And let's not forget that tasty morsel of meat at the end — the spinalis. When you're looking at a traditional ribeye steak the spinalis, or ribeye cap, is the meat that curves above the rounded filet of rib. Yum!
I'm still trying to decide on a Valentine's Day menu. I'd love to go out and about with my sweetheart but a fine dining experience would require babysitters and special logistics. This year it looks like we will be enjoying date night at home. But I have a plan: Ribeyes with Classic Steak Butter. This recipe will be the perfect entrée for a homemade Valentine's Day dinner.
The recipe is relatively simple (it makes four servings, but I halved the recipe for two). Preparation time mostly means making steak butter and that can be made in advance. The only thing left to do on date night will be to heat up the grill and let the steaks sizzle to perfect doneness.
Steak Butter: You can use ready-made roasted garlic but I chose to make my own. It's simple! Just follow these easy steps: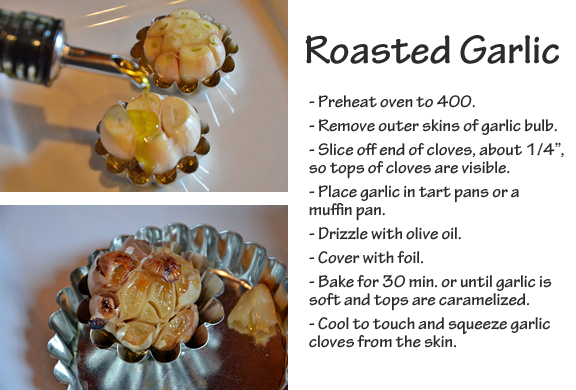 Now that I have freshly roasted garlic, I need to add the rest of the ingredients to my softened butter: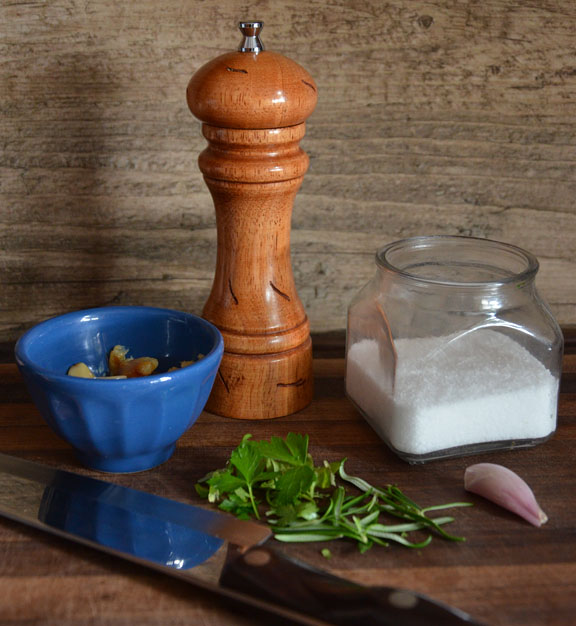 Finely minced shallot; fresh rosemary, parsley and sage; salt and pepper. See? Simple.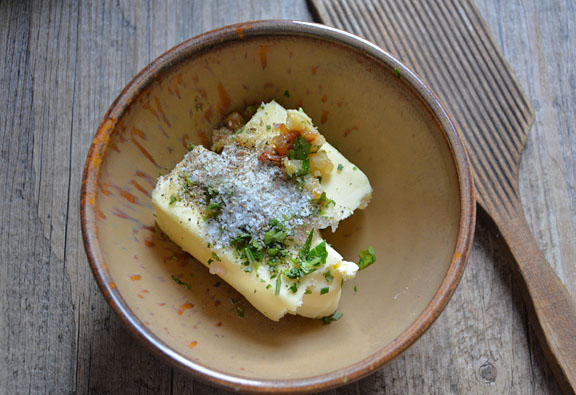 Combine softened butter with herbs, shallot, garlic and seasonings.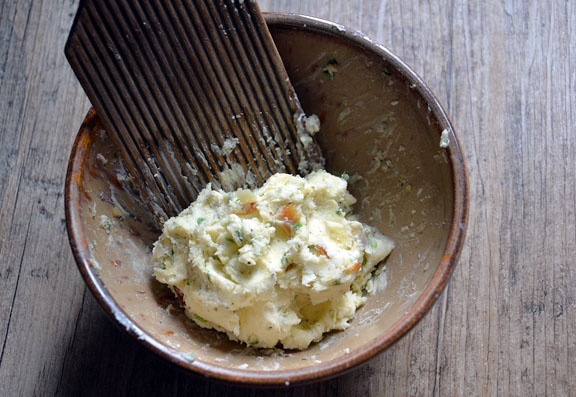 Then roll with plastic wrap into a log shape 1-inch in diameter; refrigerate 2 hours or until butter is solid. (Note: Recipe will yield 16 butter servings; reserve 12 for later use.)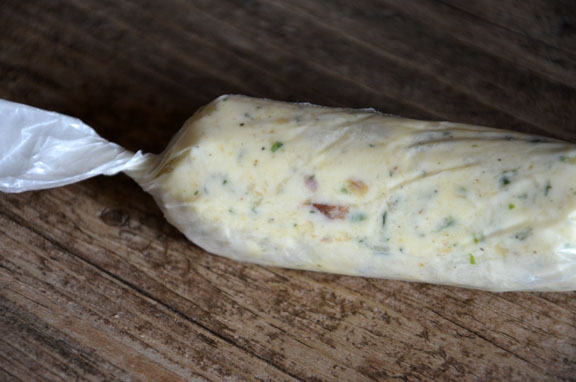 Now that the butter is made and chilling in the fridge, I'm set. On the big day I'll preheat the grill and serve his medium-rare. I prefer medium. Don't let grilling intimidate you. Just remember "STEAKS" for success:
S – Start with a hot grill. Searing beef helps lock in its delicious juices.
T – Turn steaks gently with tongs or a spatula; never pierce them with a fork.
E – Ensure juiciness by flipping steaks and burgers only once.
A – Assess doneness with an instant-read thermometer.
K – Keep food safety in mind. Wash anything that comes in contact with  raw meat.
S – Set steaks aside to rest a few minutes before serving, to keep the juices inside.
Prefer to see the process, then do? Watch this grilling video. Chef Michael will teach you everything you need to know about grilling the perfect steak for your Valentine … or anytime!
Oh — here's one last little tip: have a heart!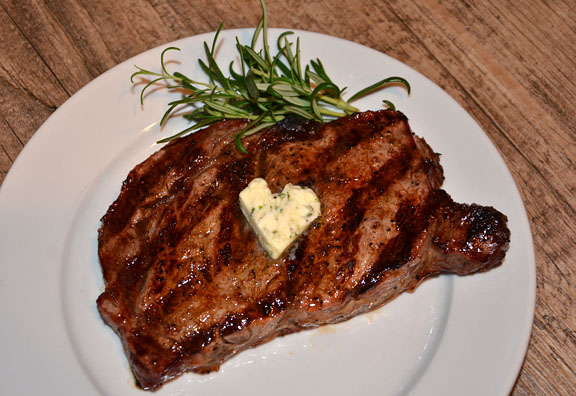 While my steaks sizzled on the grill, I sliced the butter and then used a sharp knife to carve out a heart. It's the little things, right? Place a butter heart on each sizzling steak while it rests. As the juices are reabsorbed into the steak, the butter will slowly melt over the top. It's an added layer of amazing flavor on a truly remarkable hunk of beef.
Enjoy!
For more date night "in" recipes or fine dining suggestions, read more in our Love At First Bite blog series, here. There are all sorts of ideas for a blissful — and delicious — Valentine's Day!
Like this recipe? Pin the image below!