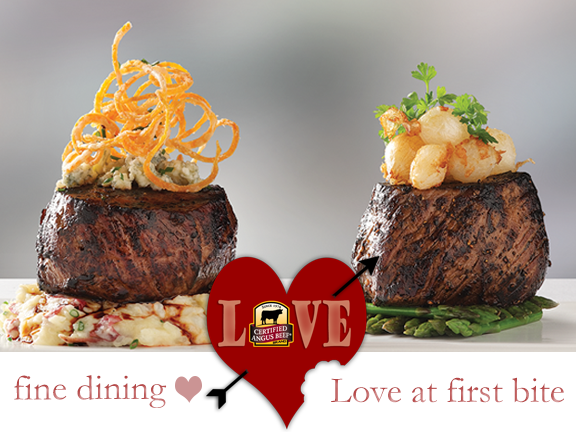 Celebrate love at first bite and join us on a journey to exquisite taste. Step inside the best restaurants in the country. Sharpen your chef knife and prepare an amazing meal at home. Whether your sweetheart prefers fine dining or homemade extravagance, you can make it a Valentine's Day to remember!
Fine Dining in Seattle
By 1996, legendary Seattle restaurateur Paul Mackay had already opened a number of dining establishments in and around the greater Northwest. But there was something missing. Years earlier the young Mackay got a job working in one of the area's extraordinary restaurants, where service, ambiance and experience were second-to-none and the food was exquisite. It was called El Gaucho, but by 1985 had closed its doors for good as diners moved away from classic fine dining.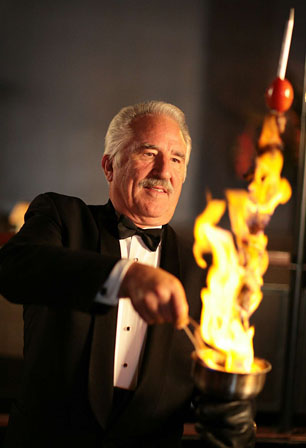 A decade later, though, Mackay knew the time was right to bring back the Gaucho.
To say that the current interpretation of the iconic restaurant has matched its predecessor is an understatement. Every night, each of the four El Gaucho restaurants in Seattle, Tacoma, Bellevue and Portland, along with sister restaurant Aqua on Seattle's waterfront, are packed with diners celebrating something.
In just a few weeks time, those restaurants will be filled with happy couples toasting their love on Valentine's Day, and providing them with a memorable experience isn't something the staff takes lightly.
"We're big believers that, especially on those significant holidays, the goal isn't to try and make as much revenue as possible," says Chad Mackay, who now serves as president and chief operating officer after working alongside his father in various capacities since Gaucho's inception. "It's to create that special experience you don't get anywhere else."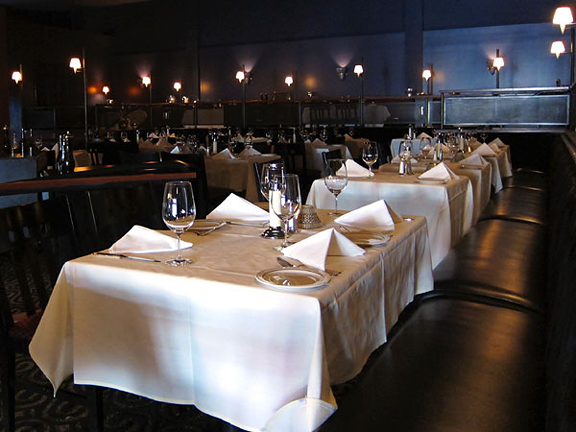 El Gaucho Seattle General Manager Cooper Mills said his staff seeks to take care of customers from the moment they make plans to come for dinner.
"It really starts with the reservation," says Mills. "We try to get a gauge on what they want their night to look like. We consider ourselves like a concierge. Do they need flowers? Cake? Anything else they're looking to do around the city? We have a lot of connections, so we try and help whenever possible. We revel in celebrating lives."
Diners are transformed to a bygone era the second they step into an El Gaucho location. Elegance, soothing lighting, piano music and servers and staff in tuxedos set the scene for a memorable experience. And then there's the food. Led by some of the finest chefs in the country, Gaucho cuisine consistently lives up to the high standards set in every other facet of the restaurant.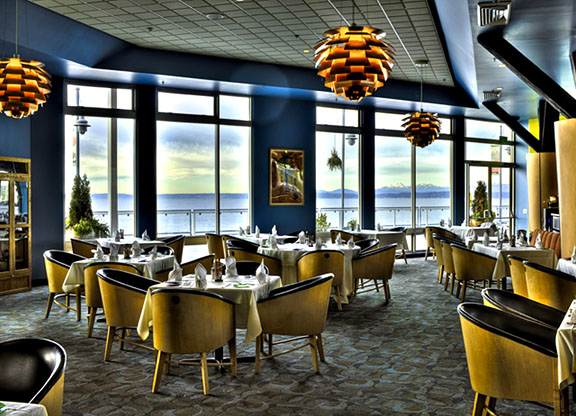 From steaks to seafood, carefully prepared salads and over-the-top dessert presentations, couples celebrating this Valentine's Day will not be disappointed.
"We're built for Valentine's Day," Mills says. "Everything from a tableside Caesar, a chateaubriand for two, baked potato, banana foster — it's going to be the best of the best. That's the full Gaucho … Michael Jordan once said he always practiced so hard because he wanted his teammates, and anybody new to the team, to realize that the hype was true. That's how we want people to feel about this place."
Chad Mackay invites guests to spend a weekend at Gaucho Seattle. With the inclusion of an upstairs hotel — The Inn at El Gaucho — an 88-seat, first-run movie theater in the basement and separate dining level that will feature a special cabaret show this Valentine's Day, guests can go an entire weekend without leaving the property.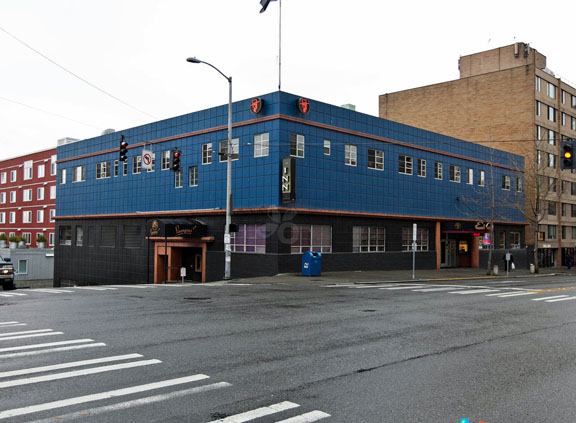 "We like to say the corner of First and Wall has it all," Mackay says in reference to the restaurant's location on First Street and Wall Street. "Between dinner, the cabaret show and the movie theater, where they serve cocktails, champagne and truffle popcorn, we call this the adult Disneyland of Seattle."
Fine dining at El Gaucho or a restaurant closer to home is a spectacular option for Valentine bliss. Or, consider dinner at home! In our next installment, we'll show you how to make Steak Au Poivre for Two.