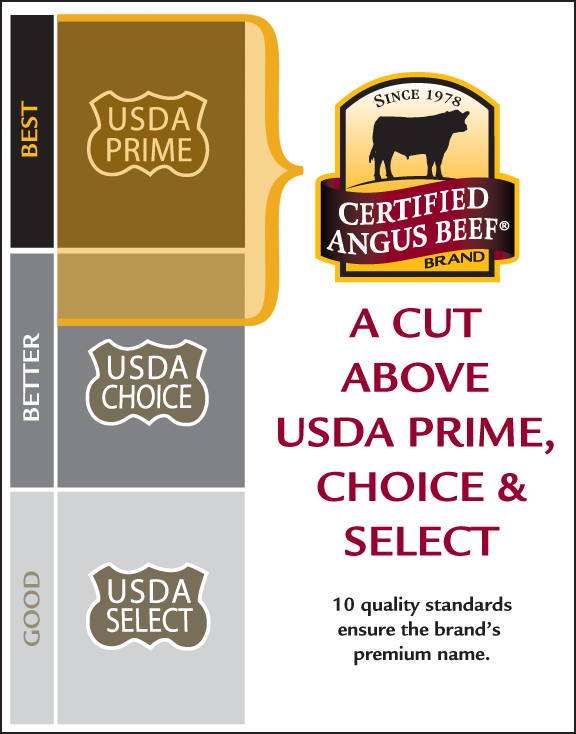 The grading scale has been on our minds since we were youngsters in elementary school. We're taught to work hard and earn good grades, achieve top honors and make the mark. Good grades are a sign of achievement and top-notch quality.
The same can be said for grades of beef.
All U.S. beef is inspected for wholesomeness by the U.S. Department of Agriculture (USDA) and graded for quality and consistency. You've probably heard of Prime, Choice and Select. Prime sits at the top — it's the A+ of the beef grading scale. And marbling (the little white flecks within the lean meat) plays a key role.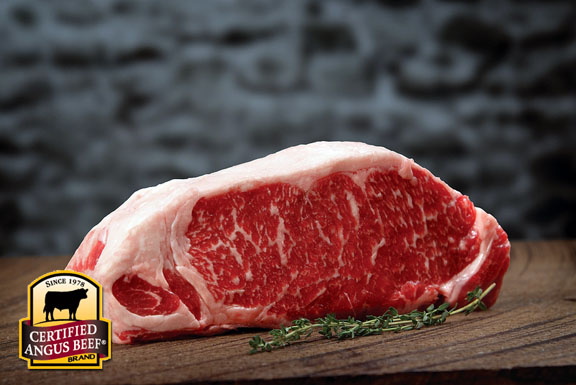 Think of marbling like study time — the more you have the higher the final grade. The photo above features a strip steak. Abundant marbling ensures that this Certified Angus Beef ® brand steak is incredibly flavorful, tender and juicy.
Ensuring it's Angus beef at its best.
Independent USDA graders inspect black-hided cattle (typical of the Angus breed) and give it a grade. All beef considered for the brand must be the best of Choice or Prime — the top of the scale. This top-quality Angus beef is then evaluated again, using the brand's set of 10 science-based specifications for marbling, size and uniformity. If it's good enough to make the cut, then it earns the distinctive Certified Angus Beef ® brand label.
Only 3 in 10 cattle can earn the Certified Angus Beef ® brand name. An elite group of restaurants and retailers offer the distinctive beef cuts. To find locations near you, visit Where to Buy.